News / National
War veterans oppose December congress
17 Oct 2017 at 07:02hrs |
Views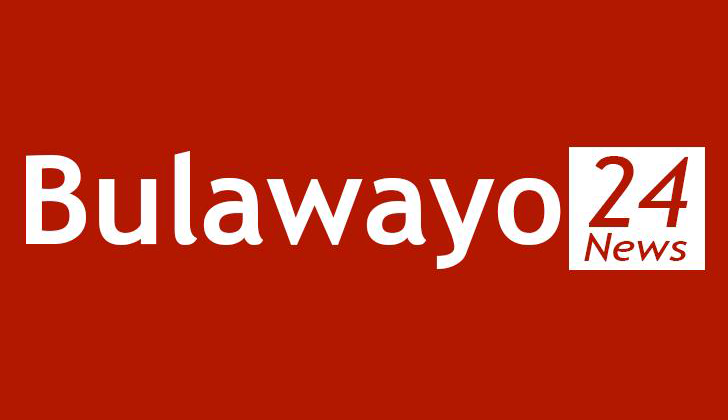 War Veterans loyal to Vice President Emmerson Mnangagwa have said there is no need for a December special congress for Zanu-PF, and said President Robert Mugabe must rein-in his wife.

This comes as Zanu-PF will now hold an extra-ordinary congress instead of the usual congress to give Mugabe a fresh five-year mandate as party leader, strengthening his hand as rivals plot to succeed him and to consider constitutional amendments to create a vice president post for First Lady Grace Mugabe.

In an unsolicited interview with the Daily News, Zimbabwe National Liberation War Veterans Association (ZNLWVA) secretary-general Victor Matemadanda, whose executive has already endorsed Mnangagwa, said war veterans should stand up against the first family.

"We should stand up and say this nonsense should stop, this is not going to be allowed. We cannot tolerate any of the nonsense anymore. Mugabe has failed to control his wife.

"Every chaotic thing comes from the first family. When Grace says she is not safe, she should remember that she was not part of our agenda when we went to war, we cannot continue to have such stupid things," fumed Matemadanda.

"If the congress is going to endorse Mugabe, then why then should we go for a congress? What we want as the military wing of Zanu is for Zanu-PF to come up with a successor to Mugabe.

"We have said before that Mugabe is a foil of the G40 faction's candidate (Defence minister Sydney) Sekeramayi and we will make sure that they will not have it their way."

Sekeramayi has emerged as a dark horse of some sorts, with his name being thrown into the succession ring.

Asked how they could influence the congress considering that they are now out of Zanu-PF structures, Matemadanda said: "I am outside Zanu G40 not the real Zanu-PF. For as long as I am a war veteran, I qualify to be a member of the real Zanu-PF. We will remain with the-PF Zanu they can take the Zanu. Mugabe never held a gun, those who held guns will take the-PF."

He said while Mugabe and the G40 faction can claim Zanu, they have no control over the Patriotic Front (PF) which is the military element of the ruling party.

"There is an element for the nationalists, the other element is for war veterans, those who went to war. It is an organisation that realised that they had to fight for independence and left the country for foreign lands and joined either Zipra or Zanla.

"How can anyone now say the war veterans have no say, when they are using our brand.

"If you are talking about-PF, you are talking about war veterans. It is not going to be easy anymore, we had a congress recently and what has changed now?

"Since we had a congress recently and Mugabe was elected president under the Zanu-PF constitution, that person automatically becomes the president for the next elections," he said.

Meanwhile, the ZNLWVA Matabeleland region provincial executives yesterday also vowed to oppose the congress.

Addressing journalists at the ZNLWVA Entumbane offices, provincial executives from Bulawayo, Matabeleland North and South accused G40 of trying to smuggle an amendment to the Zanu-PF constitution to allow for a woman in the presidium

They alleged it was a plot to make Grace one of Mugabe's deputies.

"As war veterans, we don't have any issues against the holding of an extra-ordinary Zanu-PF congress as long as its agenda is clear, without any sinister motives," said Cephas Ncube, the ZNLWVA Bulawayo provincial chairperson.

Section Ncube and Sonny Mnguni represented Matabeleland South and North respectively.

The press conference came just after a meeting to deliberate on the holding of an extra-ordinary Zanu-PF congress.

"We are aware the G40 animal has a sinister motive; it is pushing a sinister agenda where they want to push for changes in the presidium. That we will not allow, we are going to defend the revolution," he said.

The former liberators, who are aligned to the Christopher Mutsvangwa-led faction, said the G40 faction was misleading Mugabe.

"The G40 is lying to Mugabe, they have endeared themselves to Mugabe through lies yet under the cover of darkness have a sinister agenda to oust him, and others. We are watching them closely.

"They want Mugabe gone yesterday. We know they already have their candidate but as war veterans, we are saying we are ready to defend the revolution.

"We are also not against a women's quota but at the same time we are saying this is not a genuine call, but a sinister call to allow for an amendment to the party constitution so that someone or some other people get positions," Ncube said.

He, however, expressed reservation at the move to continue amending the party constitution to suit other people's needs.

"The constitution was amended recently, and we cannot be having a constitution willy-nilly amendment to suit G40's evil intents. We are aware this is a G40 plot, and we are saying no to that. We are stepping in to stop the G40 in its tracks."


Source - Daily News