News / National
'How I dumped Zapu for Zanu'
22 Oct 2017 at 09:08hrs |
Views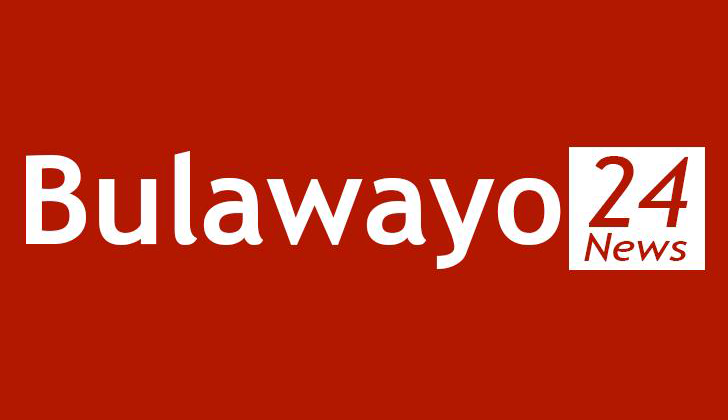 Chrispen Tapfuma Mataire (born February 24, 1945 in Chivhu), whose Chimurenga name was David Todhlana, continues his interview with the Sunday Mail comprising Munyaradzi Huni and Tendai Manzvanzvike.
In this instalment, Todhlana speaks about how during the early days of the struggle political leaders sent ill-equipped and ill-prepared comrades into Rhodesia just to make an impression to the OAU. He speaks about the clash between James Chikerema and Jason "JZ" Moyo in Zapu and how they, together with Rex Nhongo decided to dump Zapu for Zanu.
Read on . . .
Sunday Mail (SM):
We have heard from some comrades that both Zapu and Zanu during the early years of the struggle resorted to abducting recruits in Zambia in a bid to show the then Organisation of African Unity (OAU) that they had enough fighters to wage the war. Did this actually happen?
Todhlana:
Yes. We were getting support from the Liberation Committee of the OAU but this support was given in accordance to what we were doing. The committee would ask, "you Zapu since you came here to Zambia, what have you done at the war front in Rhodesia? Have you fought any battles so far? Zanu, how far have you gone?' So both Zapu and Zanu ended up sending comrades who were ill-prepared to the war front. The idea being to prove a point to the OAU that mainzwa here, iZapu yakaridza? Takatumira vakomana vakanoridza, vakadai vakadai so as to increase budget from OAU.
SM:
How prevalent were such incidences were ill-prepared comrades could be sent to the war front just to make an impression to the OAU?
Todhlana:
You see, during the early stages, this was done quite often. From the days of William Ndangana and his Crocodile Gang. The idea during these days was not to fight the war proper. The idea was to sabotage the Rhodesian economy. The struggle during these days was a peaceful form of struggle. We were taking lessons from countries such as India. Remember the days of Mahatma Gandhi? They waged a peaceful struggle. So that was the same form of our struggle but of course with a little bit of some sabotage. Even when vana Ngwena (VP Mnangangwa) were sent to Rhodesia, the idea at this time was kuvhundutsira-vhundutsira.
This was actually understandable because the comrades who were leading the struggle at this time had no military training. They were just political leaders. People like James Chikerema, Herbert Chitepo, Jason Moyo and so on. They were not soldiers. Zvekuti ngatirwei hondo came much later. During these early days the struggle was more about demonstrations, vanhu vachinotema fodya yevarungu and so on. So kwaitotumirwa comrades who were ill-equipped and ill-prepared. Some would be told kuti munonowana zvombo ikoko kumusha. Kumusha kupi?
SM:
After your training at Morogoro, where did you go?
Todhlana: We were sent to Bulgaria. Our whole group. While in Bulgaria that's when we met comrades from MPLA from Angola and others also receiving training. During training, the instructors would make us compete to establish who the sharp shooters were. I was a sharp-shooter representing Zapu. I would choose what part of the eye to hit. Not just to hit you but to choose which part of your eye to hit (laughs).
SM:
Were you that good?
Todhlana:
I think I was. Our training was until the end of 1969. We were brought to Tanzania and were supposed to go to Lusaka but by this time, there were divisions between James Chikerema and JZ Moyo. They had two camps. Chikerema would say "I am the overall in charge representing Nkomo because I am the vice-president of the Zapu." JZ would argue kuti mdara zvimwe zvauri kuita hazvina ma- blessings aMdara Nkomo. So there were lots of quarrels and OAU came up with a position that hakuna macadres from Zapu that could leave Zambia going anywhere and no Zapu cadres could go to Zambia. The borders were sealed.
We were taken to Mbeya, still in Tanzania. From end of 1969 to June 1970, we were staying at Mbeya. I was still with Rex Nhongo, Thomas Nhari and others. Nhari was the vice-platoon commander. He was more senior to us. I was the political commissar and Rex was seguranza (security). One day we took a decision – it was myself, Rex and Nhari. We said vakomana, ngatiende kune vamwe vedu kuZanu. Kuno kwatiri kuZapu tiri vaenzi. We agreed to cross the floor from Zapu to Zanu but we didn't know any Zanu camp that was nearby.
I can't remember how we ended up in the hands of Kashiri. He was the Zanu representative at Intumbi Camp. We met him in Mbeya and told him our story. We told him that Zapu was disintegrating because of the divisions between Chikerema and JZ Moyo and that only Ndebeles were being promoted in Zapu. In Zanu people were being promoted on merit. This was June 1970. Kashiri was really excited. He went and told his fellow comrades. We told Kashiri that we were not supposed to waste time and so we arranged to meet again and leave Zapu. We sold this idea to some of the Shona comrades who were in Zapu but only those we were close to. We managed to tell just a few. Vhuu and others managed to join us but Magusvini and others we had informed were not there on the day we were supposed to leave. I volunteered to go back to the camp to bring Magusvini and others. Almost all comrades who were at this meeting point protested saying "Davie don't go. Davie you are risking!"
When I got back to Mbeya, most of the comrades were in a meeting. When they spotted me, they quickly apprehended me. Yeah, they treated me nicely (grinning), I mean I got thorough beatings. Most of the comrades used to respect me. I remember there was Head Ndlovu akanga ane mazino two pafront. They used to respect me a lot but ndivo vakatanga kundirova. Head Ndlovu was very big and they dealt with me that night. These other comrades who were waiting for me went away after I took long to return to our meeting place.
The next day, I was taken back to Morogoro as a prisoner. At Morogoro I was put in an underground cell. This cell was about 2-3km from the main camp at Morogoro. I was in this cell for three months. I was given food once per day. One day, one of the guards came with my food but told me that he had forgotten his cigarettes at the main camp. He then said, chisara uchidya ndinotora fodya yangu kucamp.
The moment he got out of sight, I said this is my chance. I ran like a mad dog to the highway. I flagged down a vehicle and in no time I was in Dar es Salaam. I had no idea where the Zanu offices were but I knew that Zanu was in good books with Chama Cha Mapinduzi. I asked people in the streets where I could find the Chama Cha Mapinduzi offices. I found the offices and asked where I could find the Zanu offices.
I went to the Zanu offices where I found the Zanu representative Webster Gwauya. I told him about my capture by Zapu. He told me that my fellow comrades, including Rex, Nhari, Vhuu and others were already receiving military training at Intumbi. He took me to Intumbi the next day where I found some of my colleagues vatova macommanders. Rex Nhongo was camp commander, Thomas Nhari in security and inini mafikizolo ndangovewo tauyawo. We all got military training under Zanu. Our instructors were from China.
SM:
You were receiving training again after having trained under Zapu. Were there any differences between the Zipra and Zanla training?
Todhlana:
The Zanla training was far inferior than the Zipra training. The Zipra training was more rigorous and you could see you were being trained to be a soldier. YekuZanu haaa it was more like they were training girls.
SM:
How come when it came to the war front, we hear reports that Zipra managed to gain more ground quickly?
Todhlana: I thought I would explain this later. Remember there was the Big Six of liberation movements. These included ANC of South Africa, Zapu from Rhodesia, Swapo from Namibia, MPLA of Angola, PAIDC of Guinea Bissau and Frelimo from Mozambique. These were the liberation movements that were being supported by the Soviet bloc which included Eastern Europe, Bulgaria, Romania and so on. Zanu from Rhodesia, PAC from South Africa and others were seen as splinter groups. They were not receiving support from the Soviet bloc and they got support from China, Albania and to a little extent North Korea.
The Big Six were getting support from the Soviet Bloc through the OAU but there was also direct support from these countries. As Frelimo was fighting its war against the Portuguese it opened vast areas and gave sanctuary to Zapu. Frelimo advised Zapu kuti huyai muchipinda kuRhodesia nekuno.
By this time, Zapu was using routes where it had to cross Zambezi River to get into Rhodesia. After crossing into Rhodesia there were game parks and so on that the Zipra commanders had to deal with after using the Zambian route. So when Frelimo liberated the Tete Province, it asked Zapu to come and enter into Rhodesia using Tete Province.
SM:
We also hear reports that the Zambian government supported Zapu?
Todhlana:
That's very true. Like I told you, Zanu was a nonentity, it was seen as a splinter group. So Kenneth Kaunda supported Zapu. But then when Frelimo offered Zapu to deploy into Rhodesia using Tete Province, that's the same time there were divisions in Zapu. Chikerema and JZ Moyo vainetsana such that they forgot zve strategy yehondo.
There was a lot of turmoil in Zapu and so it failed to take up the offer by Frelimo. That offer by Frelimo was extended to Zanu. By this time Zanu had no problems and they embraced the idea. The party quickly sent people like Joseph Chimurenga, Earnest Kadungure, Chinamaropa and others into Tete Province. These comrades went to Tete and assessed the situation and after this, we were then deployed.
To be continued next week...
Source - Sunday Mail