News / National
A $1.4 billion game changer for Zimbabwe
29 Oct 2017 at 07:17hrs |
Views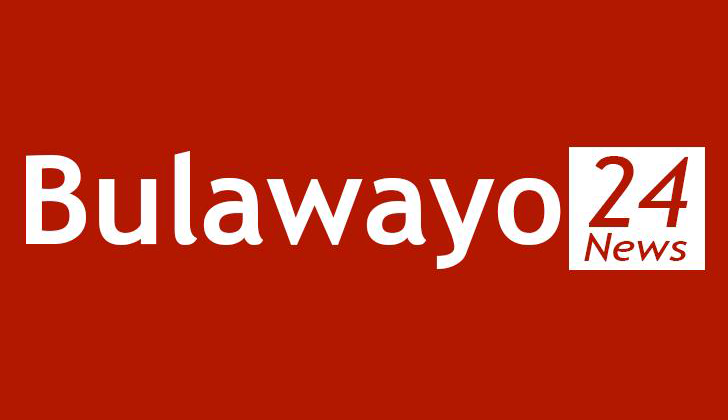 GOVERNMENT says the sealing of two mega investment deals by the National Railways of Zimbabwe and Ziscosteel will have a far-reaching impact on the broader national economy.
The deals have a combined value of US$1,4 billion.
Cabinet recently approved a US$400 million investment proposal by a consortium led by the Diaspora Infrastructure Development Group (DIDG) and South Africa's Transnet.
The deal had earlier hit turbulence after disagreements in Cabinet, but on October 16 the executive gave their nod.
At the same time, talks are underway to resuscitate Zisco, a key steel giant in Africa.
Government has said a US$1 billion deal — which could rise to US$2 billion — has been penned with Chinese investor, R&F Properties.
NRZ and Zisco are at the heart of Zimbabwean industry, and when they sneeze the entire economy catches a cold.
Transport and Infrastructure Development Minister Dr Joram Gumbo told The Sunday Mail Business last week that the NRZ deal was a game-changer.
"We have already started engaging (the investor). Negotiations have started with speed," said Dr Gumbo.
Asked when the engagements would be concluded, Dr Gumbo said: "When Cabinet gives the approval to negotiate — as has been done — there are other processes that have to be followed.
"This includes getting the technical people on our side — who include officials from the Ministry of Transport, the NRZ itself, Ministry of Finance, the Attorney-General's Office and the IDBZ (Infrastructure Development Bank of Zimbabwe), among others — to start talking to the investor.
"We need all those people to be part of the engagements so that we don't sign a deal that will see us literally selling the country.
"After the engagements, we then go back to Cabinet to tell them what would have been agreed and Cabinet will then review the agreement to see if it is a good deal."
Dr Gumbo unveiled an NRZ board last Thursday, which was mandated with expediting the negotiations with DIDG/ Transnet.
NRZ board chair Mr Larry Mavhima was retained at the helm of the key parastatal.
Founded in 1897 as the Rhodesia Railways, the NRZ's motto is "We move the nation".
The expectation is for NRZ to carry the economy on its shoulders; crisscrossing the country with various products and raw materials for the manufacturing, mining and agriculture sectors at fairly reasonable prices.
Moving goods by rail is 40 percent cheaper than by road, and this ensures lower prices through the value chain.
Said Dr Gumbo: "The NRZ is a very key enabler for the mining and agriculture sectors. The resuscitation of Zisco and Lancashire, as already been said by the Minister of Industry and Commerce (Dr Mike Bimha), will also benefit from the revival of NRZ.
"Hwange Colliery is also going to benefit from NRZ's resuscitation. You see, using the NRZ to move goods is way cheaper than other modes of transport. This means even farmers would start using NRZ to move their fertilisers and seed to the farms."
He went on: "The coming on board of NRZ will also help save our roads because heavy loads would be carried by rail and not road as is the case at the moment.
"Goods from other countries will also be carried by rail. This means our roads will have a longer life, so when you look at it, it (revival of NRZ) is something that is welcome," he said.
Industry Minister Dr Bimha is also excited about the prospects of a revived Zisco.
Dr Bimha told the recent sixth edition of the ZimTrade Annual Exporters' Conference that manufacturing and services were contributing less than 10 percent of exports, and the return of Zisco would push up this figure.
Apart from ramping up exports, the Zisco deal will help Zimbabwe save foreign currency as the country presently spends US$350 million yearly on importation of steel and related products.
Win-win
Government expects that if the NRZ deal goes through as packaged by investors, current and former employees will be the first beneficiaries as royalties will cover wages and salary arrears.
Employees are owed nearly US$100 million.
At its peak in the late '80s, the NRZ had 20 000 employees but the numbers came down to 12 000 in the '90s before further slumping to the current 5 700.
Dr Gumbo said: "If this deal sails through, there will be royalties to pay workers who left jobs and others who were not being paid their full salaries."
DIDG/Transnet has pledged to deliver 480 wagons and 14 locomotives "immediately after the signing of the memorandum of understanding.
"We are also going to have fast trains that will carry people, mainly tourists from Harare to Victoria Falls," said Dr Gumbo. Speed trains will reduce the cost of the local tourism products. Tourists say it is expensive to travel from Harare to Victoria Falls by air.
Air Zimbabwe charges about US$280 for a return ticket to Victoria Falls while Fastjet costs about US$160 — and this excludes departure taxes.
Source - sundaymail