News / National
Wild cheers as dictator falls
22 Nov 2017 at 06:10hrs |
Views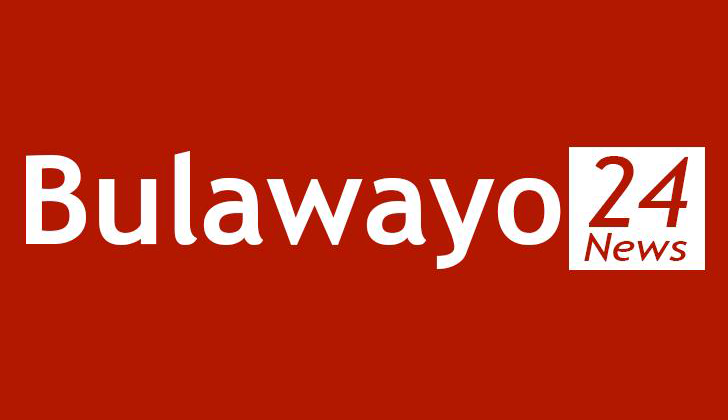 Dictator Robert Mugabe finally resigned yesterday, ending his 37-year rule of Zimbabwe after the country's ousted Vice-President Emmerson Mnangagwa - dubbed "The Crocodile" - ordered him to quit.

Zimbabwe's Parliament erupted in wild celebrations as the announcement was made that the 93-year-old had resigned "with immediate effect".

Zanu PF officials said Mnangagwa would take over. The Parliament's leader said he was working on legal issues to appoint a new President within 48 hours.

Mugabe had been accused of allowing his wife Grace (52) to "usurp" power and of being too old to rule. It is not clear what will now happen to his loathed wife, dubbed Gucci Grace for her lavish spending, who has not been seen since she and her husband were held under house arrest last week.

It is thought Mugabe has spent considerable time thrashing out immunity for him and his family.

There were scenes of jubilation on the streets as the world's oldest head of State caved in to pressure and ended a near four decades grip on power defined by brutality and economic collapse. Whites and blacks united in joy as cars honked their horns, flags flew and lorries full of revellers roared through the streets.

Zimbabwe's former Prime Minister Morgan Tsvangirai said this afternoon: "We need to sit down and redefine a new chapter."

The origin of Mugabe's sudden downfall lies in rivalry between members of Zimbabwe's ruling elite over who will succeed him, rather than popular protests against his rule.

The army seized power after Mugabe sacked Mnangagwa, the ruling party's favourite to succeed him, to smooth a path to the presidency for his wife. It comes after Mnangagwa warned Mugabe to respect public opinion and step down after claiming there was a plot to "eliminate" him.

He said he would only return home when his security was assured and has turned down an invitation to meet the dictator.

Mnangagwa said the country had "spoken with one voice" and that the 93-year-old should step down so that Zimbabwe can "move forward".

He also claimed that shortly after his dismissal as Mugabe's deputy, he was warned by security personnel "who are friendly to me" that plans "were underfoot to eliminate me once arrested and taken to a police station. It was in my security interest to leave the country immediately".

Mugabe's resignation comes a week after the army and his former political allies moved against him, ending four decades of rule by a man who turned from independence hero to archetypal African strongman.

The 93-year-old had clung on for a week after an army takeover and expulsion from his own ruling Zanu PF party, but resigned shortly after Parliament began an impeachment process seen as the only legal way to force him out.

The United States embassy in Zimbabwe has called the resignation "historic", saying it is an opportunity for the nation to "set itself on a new path" to free and fair elections.

British Prime Minister Theresa May said: "The resignation of Robert Mugabe provides Zimbabwe with an opportunity to forge a new path free of the oppression that characterised his rule. In recent days, we have seen the desire of the Zimbabwean people for free and fair elections and the opportunity to rebuild the country's economy under a legitimate government.

"As Zimbabwe's oldest friend, we will do all we can to support this, working with our international and regional partners to help the country achieve the brighter future it so deserves."

Wild celebrations broke out at a joint sitting of Parliament when Speaker Jacob Mudenda announced Mugabe's resignation and suspended the impeachment procedure.

People danced and car horns blared on the streets of Harare at news that the era of Mugabe - who has led Zimbabwe since independence in 1980 - was finally over.

"We are just so happy that things are finally going to change," Togo Ndhlalambi (32), a hairdresser, told AFP.

"We woke up every morning waiting for this day. This country has been through tough times."

After a week of political turmoil, Zimbabweans reacted with shock and unfettered joy.
"I am so happy that Mugabe is gone, 37 years under a dictatorship is not a joke," Tinashe Chakanetsa (18) said.

"I am hoping for a new Zimbabwe ruled by the people and not by one person. We need leaders who are selected by the people and not rulers. I am looking forward to get a job after our economy recovers."

Massive crowds gathered within minutes of the shock announcement to parliament.

Men were breakdancing, women were singing and children were in tears, all brandishing national flags and praising Zimbabwe Defence Forces Commander General Constantino Chiwenga - the man who led the army takeover - as the news began to sink in.

"It's shocking, that guy is powerful, very powerful," barber Wright Chirombe, one of those who joined the euphoric street celebrations, said.

One boisterous group of women burst into an exclusive Harare hotel, snatched a portrait of Mugabe and smashed it outside.

The women fought off security officers who tried to stop them vandalising the premises before stealing the picture and breaking it to smithereens.

They then danced on the picture before a shirtless man broke it across his knee and ran away into the traffic. It expressed how Zimbabweans feel now that Mugabe's 37-year reign of terror has finally ended.

Some people held posters Chiwenga and Mnangagwa, whose sacking this month triggered the military takeover that forced Mugabe to resign.

Mugabe is the only leader Zimbabwe has known since a guerrilla struggle ended white-minority rule in the former Rhodesia.

During his reign, he took the once-rich country to economic ruin and kept his grip on power through repression of opponents, although he styled himself as the Grand Man of African politics and kept the admiration of many people across Africa.

The army seized power after Mugabe sacked Mnangagwa, Zanu PF's favourite to succeed him, to smooth a path to the presidency for his wife Grace.

But Mugabe refused to resign, prompting the impeachment procedure which would have been the only legal way to force him out.

Mnangagwa, whose whereabouts are unknown after fleeing the country in fear for his safety, is expected to take over as president.

A former security chief, he was a key lieutenant to Mugabe for decades and stands accused of participating in repression against Zimbabweans who challenged the leader.

Reuters reported in September that Mnangagwa was plotting to succeed Mugabe, with army backing, at the helm of a broad coalition.

The plot posited an interim unity government with international blessing to allow for Zimbabwe's re-engagement with the world after decades of isolation from global lenders and donors.

Mugabe led Zimbabwe's liberation war and is hailed as one of post-colonial Africa's founding fathers and a staunch supporter of the drive to free neighbouring South Africa from apartheid in 1994.

But many say he has damaged Zimbabwe's economy, democracy and judiciary by staying in power for too long and has used violence to crush perceived political opponents. The country faces a foreign exchange payments crisis and roaring inflation.

Since the crisis began, Mugabe has been mainly confined to his "Blue Roof" mansion in the capital, where Grace was also.

In his resignation letter yesterday, Mugabe wrote: "I, Robert Gabriel Mugabe, in terms of Section 96 of the Constitution of Zimbabwe, hereby formally tender my resignation with immediate effect.

"My decision to resign is voluntary on my part. I have resigned to allow smooth transfer of power. Kindly give the public notice of my decision as soon as possible."
It comes as it emerged that the despot has been left isolated and humiliated after his demands for ministers to attend his weekly Cabinet meeting were dismissed.

Earlier, Angolan President Joao Lourenco said he and South African President Jacob Zuma would fly to Zimbabwe today following talks between regional leaders on the crisis engulfing the country.

"(South African) President Jacob Zuma and I have agreed to visit Harare tomorrow," Lourenco told journalists yesterday after a meeting of the southern African regional bloc in Luanda.

The two leaders will represent the 15-nation Southern African Development Community (Sadc) bloc of which their countries are the leading members.

Sadc has sought to broker an end to the instability triggered when Zimbabwe's army took over the country after Mugabe sacked his Vice-President and cleared the way for Grace to succeed him.

The crisis summit "noted with great concern the unfolding political situation in … Zimbabwe," Sadc said in a statement.

Earlier Zanu PF information secretary Simon Khaya told reporters that Mugabe had been formally notified of the party's decision to impeach him.

Mnangagwa said he remained outside the country for his own safety, despite reports that he had already returned to Zimbabwe.

"Mugabe made contact with me and invited me to return home for a discussion on the current political events in the nation," he said.

"I told the President that I would not return home now until I am satisfied of my personal security."

He added: "I told the President that the current political and constitutional crisis in the country is not a matter between him and myself, but between the people of Zimbabwe and President Mugabe."

An ally of Mugabe hit back by taunting the army, claiming that he had safely fled the country along with 50 other members of the G40 group of Grace's allies.

Jonathan Moyo, the higher education minister, was thought to have been arrested when the army seized control.

On Monday, Chiwenga said Mugabe and Mnangagwa were going to meet "soon".

The two men have not met since Mnangagwa was sacked by Mugabe in an attempt to clear the way for his wife, Grace, to succeed him.



Source - Daily Mail