News / National
Black Friday frenzy Sale to Zimbabwe
25 Nov 2017 at 05:59hrs |
Views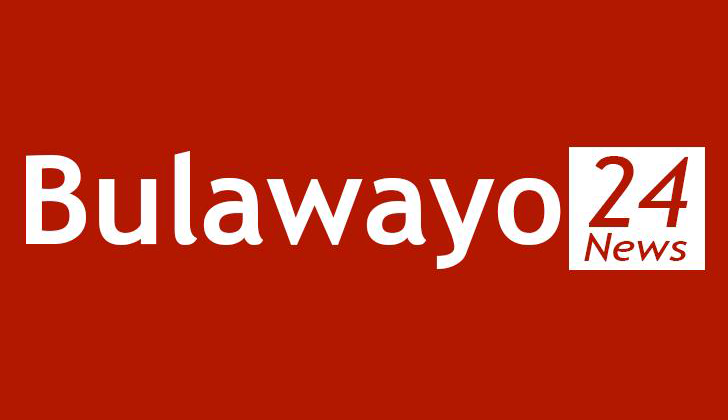 Hundreds of shoppers yesterday thronged Edgars and OK stores countrywide for the Black Friday bargains that saw some prices being slashed by as much as 75 percent.
Black Friday is an informal name for the day following Thanksgiving Day in the United States of America, the fourth Thursday of November, which has been regarded as the beginning of that country's Christmas shopping season since 1952.
Since then, the day that is a big deal in the US, has spread to other countries and is now known as a day that is characterised by amazing deals for bargain shopping.
Retailers often slash prices by as much as 75 percent on selected goods as was witnessed in Zimbabwe yesterday.
The day was probably being celebrated in Zimbabwe for the first time.
In Bulawayo, Edgars retail outlets were a hive of activity as hundreds of shoppers jostled to buy merchandise whose prices had been reduced by as much as 75 percent.
Most customers said the promotion was timely given that the Christmas festivities are just around the corner.
Said one Dudu Ngwenya: "This is an early Christmas treat for some of us. The deals are good and I managed to buy clothes for my family at very low prices.
Ayanda Sibanda said retail outlets should have such promotions more often to benefit their customers.
A worker at Edgars said they had a torrid time serving the customers who came in their numbers because of the low prices.
OK Zimbabwe Jason Moyo branch was also very busy as customers stampeded to buy products such as flour, dairy products, cereals and some alcoholic beverages whose prices had been reduced by 30 percent.
Branch manager, Mike Muzembe said many OK retail outlets had reduced prices of selected products to celebrate Black Friday and he was impressed by the customers' response.
"Our suppliers are having exhibitions outside to promote Black Friday and everything is going according to plan," Muzembe said.
In Victoria Falls, a few retail outlets also reduced prices by as much as 75 percent. At OK Mart, the Black Friday price cut was effected on a few selected perishables such as dairy products and vegetables while at TM and OK, the reduction was only on cereals, juices and a few detergents although the price difference was minimal.
The story was different at Edgars store where prices were slashed by as much as 75 percent thereby attracting scores of shoppers who literally looted clothes and other merchandise.
Kids, men and women's clothes as well as shoes and lingerie had prices slashed and customers could be seen scrambling for the items.
People had thronged the shop as early as 8AM and before lunch, most of the goods on promotion had been cleared.
Interestingly, some could be heard praising President Emmerson Mnangagwa saying he was the one who caused the price cut.
One customer said: "I didn't know about Black Friday until my husband phoned me to rush to Edgars. When I got there, there was literally nothing as people had bought everything," she said.
However, Black Friday in Cape Town kicked off to a false start with a store's glass doors being smashed by deal seekers at Canal Walk shopping mall.
Hundreds of customers queued outside the store from Thursday evening' many looking to take advantage of the specials on television sets. Once the store opened its doors at midnight' all hell broke loose. Any attempt to keep the customers out failed as people jumped over one another to get in. A cracked glass door and three broken alarm scanners were left in their wake. Other stores at the mall saw customers rushing in to take advantage of specials.
In the UK, it was estimated that £10bn could be spent over the Black Friday period, £2.5bn in a single day.
A number of Zimbabweans however missed out on the Black Friday bargains because they were not aware.
A number of people spoken to said they were not aware of the day as it was being witnessed for the first time.
"I could have bought clothes for my family but I was not aware of these bargains that were being offered today," said Michelle Nkomo.
She pleaded with management at Edgars and other retail outlets to advertise their promotions in advance so that more people could benefit.
Tobias Dube said he was glued to his TV screen for the better part of the day watching President Emmerson Mnangagwa's inauguration only to learn of the promotion later in the day.
"I had no idea Zimbabwe shops were now participating in Black Friday as I only knew about the South African promotions and as such I missed out," he said
Source - the herald