News / National
Phathisa Nyathi's Mnangagwa dream
26 Nov 2017 at 08:33hrs |
Views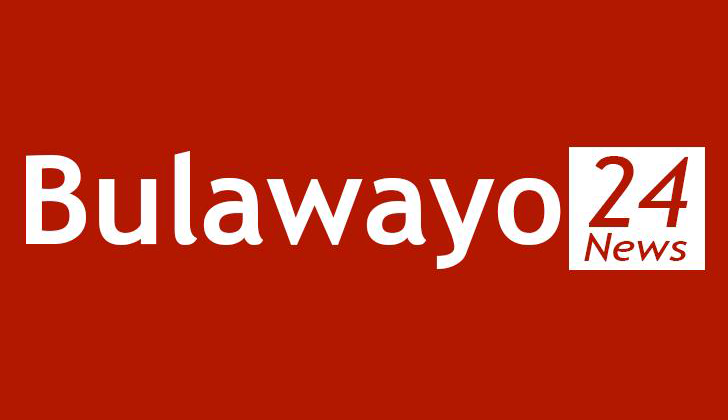 PROMINENT Bulawayo based historian and cultural activist Mr Pathisa Nyathi is well known for his captivating historical articles, but it seems he is also gifted in clairvoyance considering his prophesy way back in 2004 that Emmerson Mnangagwa would succeed President Mugabe as the country's Head of State.
Although Mr Nyathi received that revelation in his sleep as far back as 2004 when now President Mnangagwa was the Speaker of Parliament he never shared it with the rest of the world but chose to "whisper" it to those close to him and some of the beneficiaries of that information were his close friend, Reverend Paul Bayethe Damasane, who is also a senior civil servant.
Among others were the president of the Federation of Organisation of Disabled People in Zimbabwe, Mr Watson Khupe, former broadcaster Mr Amon Nyamambi, Mr Obadiah Moyo of the Rural Libraries Association, Mr Msindo Dube, a historian and some senior politicians from the ruling Zanu-PF who come from the Matabeleland region. Some journalists at Sunday News including this reporter were also not left out of that "big secret."
However, as the political events started taking twists and turns especially with Mnangagwa leaving the country following his expulsion by President Mugabe as the country's Vice-President on 6 November and subsequently from Zanu-PF a few days later, Mr Nyathi found himself against the wall defending a prophesy that seemed to be falling apart.
He also became a subject of ridicule within his circle of friends but he remained adamant that he was spot on. Then the events of last week which culminated in the resignation of President Mugabe and the elevation of Mngangagwa who was sworn-in as Zimbabwe's second executive President since independence in 1980, Mr Nyathi had his last laugh. In fact he also found himself being congratulated and those accolades started on Wednesday evening following the resignation of former President, Robert Mugabe.
"Amhlophe Nyathi iphupho lakho selifezekile, usebusa uED. Kuhle," said Mr Obadiah Moyo in a WhatsApp message.
Rev Damasane who on Friday confirmed that Mr Nyathi shared his dream of Mnangagwa of becoming the country's President way back in 2004 also sent a message which read: "Iradar ileziga, iradar kayidlalelwa." Radar was a code name used for the spiritual world by Rev Damasane and Mr Nyathi for that revelation.
Another message read: "So your ancestors were spot on! And yes your dream was spot on. I see what you mean."
Mr Khupe said he felt privileged that Mr Nyathi had shared his prophesy but at one point thought it was not going to materialise considering the political events that took many twists and turns.
"I was still adamant that what I had been shown in my sleep would come to pass. In that dream I was essentially travelling with a friend and his wife and it was as if we were going to Nkulumane here in Bulawayo. We were using the Masiyepambili Road," revealed Mr Nyathi to Sunday News.
"Then I was shown a hall where there was a huge gathering of people, Zanu-PF officials to be precise. I then saw President Mugabe holding some round object and in the dream he asks his senior members: 'who wants to succeed me'. Only one hand was raised at the far end and that person was Emmerson Mnangagwa. That object started being passed on from one person to another but when it was being passed on, the person that I clearly saw was Didymus Mutasa. He passed it on until it reached Mnangagwa. Some things were said in that dream but I can't reveal them to you, they are for Mnangagwa's ears only."
Mr Nyathi said he had a second dream where he was shown the army playing a major role in the country's politics and events of the last three weeks panned out exactly the way he had been shown.
"Even when Mnangagwa was expelled from Zanu-PF I remained adamant that he would eventually become the President of Zimbabwe. However, I had a torrid time when those who were privy to my first revelation started reminding me about it, saying ngangiwumana (day dreaming). I told them that although Mnangagwa had left the country as long as esawadla amabele (still alive) he would return to the country to assume the Presidency and that has come to pass. I also told those that were beginning to question my dream that I had not been told otherwise, so Emmerson Mnangagwa would succeed President Mugabe," he said.
"Remember I was also here in your offices on the 11th of November about four days after now President Mnangagwa left the country when I said that what was happening to him was just a temporary setback. I have been shown revelations before that had come to pass such as the release of the nationalists such as Joshua Nkomo from detention in 1974 when I was still a Sceince teacher at Lerato Mission in the Midlands. I was also shown a revelation in 1983 that Joshua Nkomo would skip the country's borders and also the coming in of Jacob Zuma as the President of South Africa when all odds were against him."
Mr Nyathi said it was unfortunate that when a black person makes a spiritual revelation, he is greeted with all sorts of unpleasant words, but when it is Joseph in the Bible having a dream it is taken seriously.
"For me it's sad to see Africans denigrating such things and calling them paganism. For it is the gift of the spirit to see into the future and the past. We should not dismiss it," he said.
"As Africans our information which was orally passed on was also archived spiritually and also it should be retrieved spiritually."
A United Kingdom based professor also said she believed prophesy was research and it should be treated as such.
Source - sundaynews