News / National
Mnangagwa attempted to dress up Chiwenga's coup with courts judgements, says Mugabe
28 Nov 2017 at 13:34hrs |
Views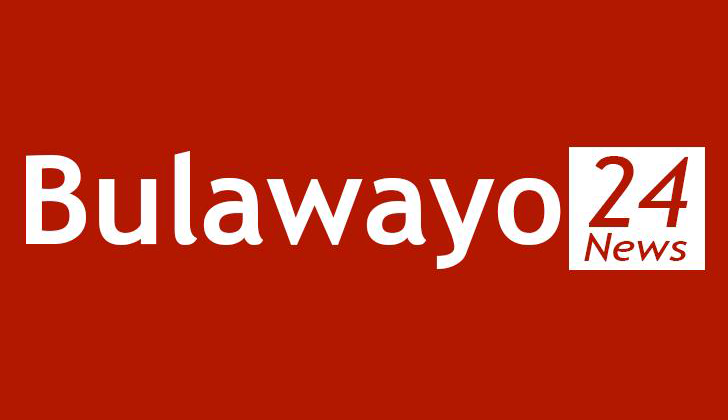 An analyst Makusha Mugabe has said the new President Emmerson Mnangagwa tried to dress up Army General Constantino Chiwenga's cuop with court judgements which ruled that the defences forces intervention in the Zanu PF wrangles was constitutional.
"President Emmerson Mnangagwa has attempted to dress up General Chiwenga's coup with two judgements by Justice George Chiweshe. Though it leaves a bad taste in any mouth we can now at least say the courts have ruled that there was no coup as the general was forestalling the illegal capture of the state by Grace Mugabe and the G40," he said.
"We can also say that the installation of Mnangagwa as acting president was legal because his firing by President Mugabe was illegal, according to Justice Chiweshe's ruling. Most Zimbabweans were pleased by the departure of Mugabe and many would like to see him tried for crimes against his own people, including the genocide in Matabeleland. The opposition had been looking for an inclusive approach from Mr Mnangagwa, as one who benefited from, not just his Lacoste faction, but all Zimbabweans who demonstrated for Mugabe to go. As we go back into the trenches against a ruling party leader who has shown that he is tactical and has the ear of the military, question of whether the opposition's foe has been weakened or strengthened."
He said people's contention is that ZANU PF has actually been weakened by the divisions that saw Mnangagwa being fired and going into exile for a week before coming back to topple Mugabe with the support of the military.
"On pure politics, in terms of support by the party faithful, Mr Mnangagwa had been beaten, which explained why the wife of the president, a political novice, felt confident enough to challenge him. Even senior party officials, from the secretary for administration, Ignatius Chombo, and the organising secretary Savior Kasukuwere, and a whole gamut of provincial leaders who had been battered into line, were no longer in support of the man who is now the party's candidate in the upcoming election," he said.
"They had invested a lot in supporting the G40 faction against Mr Mnangagwa, who in the end was only able to take the leadership mantle because of the military, claiming to be acting in the spirit of the military wing of the party, ZANLA. The fact that Mr Mnangagwa has been receiving praises from the same people who were at the forefront of banishing him from both party and government, just shows the lack of commitment on the part of ZANU PF activists."
NewsDay reported how Zanu PF activists who only recently were in the G40 camp plotting to eject the new leader have now jumped ship and are trying to endear themselves with Mnangagwa.
All, from Simon Khaya Moyo, who read out the letter firing Mnangagwa, to Sydney Sekeramayi who was touted as a possible presidential candidate, have been singing praises for Mnangagwa - an acceptance that he is now the new power in town_ but loyalty? That is a different issue altogether.
Even crooks like former youth officer Acie Lumumba and former information deputy minister Bright Matonga have also joined the bandwagon.
"These are all people who supported ZANU PF for what they were able to get out of it, and Mr Mnangagwa will find himself unable to satisfy their needs, particularly as he has committed himself to ending the corrupt culture in government. He cannot satisfy both at the same time, and it will be the opposition's strategy to ensure that he does not go back on his promises," he said.
"Members of the public participated in the impeachment demonstrations in their own interest for a better Zimbabwe, not just to help the Lacoste faction of ZANU PF to beat the G40 faction, but to create conditions in which to solve national problems. The opposition will be keeping him on his toes to give expression to people's expectations, including their expectation to be consulted, and to be allowed to demonstrate, not just when ZANU PF wants them to demonstrate."
He said demands on the acting President to fire the incompetent ZEC chairperson, Rita Makarau and appoint a competent ZEC chair with neutral commissioners and senior staff should be intensified.
"Mnangagwa should also be able to give us an election roadmap with milestones which must be achieved before we move on to the next stage, with an all-stakeholder forum confirming whether milestones have indeed been reached. Media reforms, including senior editorial appointments and board appointments at ZBC and Zimpapers, should now be implemented to ensure equal coverage, otherwise Mnangagwa would be seen as having made false promises. The same with police; we need commissioners and senior operational staff who understand the role of police in democracy," he said.
"We need our diaspora vote which is guaranteed to every citizen in the constitution. And the international community which Mnangagwa acknowledged is key to his recovery plan, has made it clear that they want to see "an orderly and irreversible transition towards genuinely democratic elections and an inclusive dialogue that respects the aspirations of the people of Zimbabwe for a more prosperous and democratic future. The Europeans Union high representative Federica Mogherini said the EU stood ready to accompany this process in cooperation with the African Union and SADC, and to assist Zimbabwean people with all instruments at its disposal in order to meet that objective."
He said even the Anglican Archbishop, John Sentamu, has put his dog collar back on, with a warning to Mnangagwa that that he cannot just patch up his old collar with super glue, but has to put on a new one, just as Mnangagwa must come up with something more new, not stitching up the same old ZANU narrative.
Zimbabwean non-governmental organisations have also convened what they are calling a National People's Convention which will be making similar demands.
With the election looming before September next year, we should still be demanding even more vociferously a level playing field, but buoyed the the new consciousness created by the military intervention.
Source - Byo24News