News / National
Brighter days ahead for Zimbabwe
01 Dec 2017 at 04:58hrs |
Views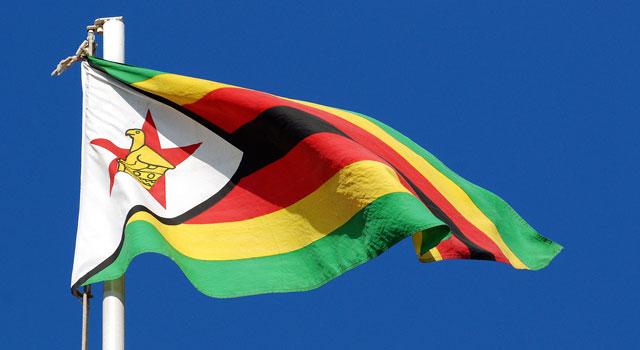 President Emmerson Mnangagwa has hit the right chord in the economy. It's early days yet but already there are signs things are brightening up. His inauguration speech was quite instructive. The economy can only get better going forward.
Even the exchange rates on the parallel market have plummeted by between 40 percent and 50 percent over the past week, a sure sign of confidence in the new prospects. We applaud President Mnangagwa's proclamation that corruption will not be tolerated in this economy. The vice has been a huge cost to the economy, constricting progressive programmes and projects while denying the citizenry the fruits of their hard work.
His statement on Tuesday giving looters a three-month moratorium sends the right message to a country severely afflicted with the cancer that corruption is. Billions of dollars have been lost through externalisation, under-invoicing and other illicit schemes.
It is about time that these funds and any other assets come back to benefit the country. Indeed, those caught with their hands in the cookie jar should own up and bring back that which they have externalised. The health sector, social welfare, infrastructure development and other aspects that require funding would have benefited from such funds hence the earlier they are recouped the better for the economy. And President Mnangagwa's warning should be taken with the seriousness it deserves.
"Needless to say, such malpractices constitute a very serious economic crime against the people of Zimbabwe which the Government of Zimbabwe will never condone," he said, warning that Government is fully aware of the culprits and will not hesitate to descend on them once the moratorium lapses. The President did not sound like he was making empty threats.
The Reserve Bank of Zimbabwe states that at least $3 billion was externalised between 2015 and this year. However, this figure sounds quite modest. Much of the externalisation is done discreetly and may thus not be accounted for in the RBZ figures.
It would be a great day for our country were the funds to find their way back home. So much would go right in an economy that is so starved of funds to recapitalise and to fund developmental programmes. Corruption has been Zimbabwe's greatest undoing. Bribes and other forms of oiling of hands have resulted in incapable individuals and companies winning tenders and thus compromising quality in infrastructure development and general service provision.
Corruption has seen potential investors fleeing the market when millions are demanded by some "middlemen" so a project can be approved or be made to jump the queue. The vice has to be dealt with decisively if we are to see meaningful progress in rebuilding the economy. All systems should be above board and those caught on the wrong side of the law should be punished accordingly. Corruption cannot be swept under the carpet. It has a way of revealing itself through poor results.
We shall not count the chickens before they are hatched but a return of the externalised funds will have a significant impact on the economy. Of course, thorough investigations will have to be conducted to ensure the innocent are not wrongly accused. The past few days have seen increased interest and serious pledges of support that indicate that the country will transform significantly over the next few months.
As the eternal optimist, I am tempted to say that the next three to six months will witness significant changes. The feel good effect and positive sentiment will drive the economy while policy guidelines in President Mnangagwa's inauguration speech should create a fertile environment for progress. Indeed, Zimbabweans are desperate for a decent life. Beyond the wild cheers and celebrations on the streets as Zimbabweans celebrated the birth of a new era, were cries for a better standard of living for all Zimbabweans.
It was as if they were saying goodbye to misery as they stepped into their Canaan – a land of milk and honey. All the gyriatrics, the whistling, hooting, screaming and everything that accompanied the announcement that former president Robert Mugabe had resigned was about the bread and butter issues. People see this as transition from lack to a world of plenty and these wishes are definitely not far-fetched.
Even those in the Diaspora are contemplating coming back home, lured by prospects of a better and more habitable Zimbabwe. Zimbabwe's economy has been teetering on the brink of collapse for too long. People have experienced severe challenges in one form or the other but they have remained hopeful if not resolute that sunny days are ahead. Now they are beginning to see the rays already.
The sum total of afflictions that have befallen the economy for too long have seen the poor getting poorer, a middle class that barely gets by and a small group of the nouveaux riches that seemed to be getting richer and yet real development is about an improved standard of living for all.
We shall not delve into details about the socio-economic challenges that have been upon us but suffice to say that it is against this background that the new team in charge of this country will need to hit the ground running. President Mnangagwa is obviously aware that clear cut policies and strategies are required urgently to chart the economic path going forward. He said as much in his inauguration speech.
The positive sentiments locally and internationally will work in favour of the new President. In business, market sentiment is critical. Many Zimbabweans are confident the economy will be set on a recovery and growth trajectory while partners outside our borders are waiting in the wings. Some have already expressed their willingness to assist in getting the economy back on track. Mnangagwa's statement a few days before he came back home was quite instructive.
"I look forward to returning home soon and to join in the struggle for the economic revival of our country which is so endowed with agriculture, industry and commerce, and mining opportunities and with a rich human resource bedrock to support our endeavours.
"My desire is to join all Zimbabweans in a new era where corruption, incompetency, dereliction of duty and laziness, social and cultural decadence is not tolerated." Indeed, he is seized with economic rejuvenation. In his remarks on arrival back home he said as much.
"We want to grow our economy. We want peace in our country. We want jobs, jobs, jobs in our country . . . I am already receiving messages of cooperation and support (from the continent and beyond) for us to grow our economy," he said as he addressed thousands of people at the Zanu-PF Headquarters in Harare. This is music to the people who have had to endure a lot over the last two decades or so. But the sooner that everyone realises that it will not be a one-man job the better for all of us. Everyone has to be up to the task ahead – to rebuild the country.
A simple audit of the objectives of the Zimbabwe Agenda for Socio-Economic Transformation (Zim-Asset) will inform you that the bulk of the projections have not been met for one reason or the other and that there is much more that needs to be done to foster sustainable economic growth, one that is evident for all Zimbabweans. Of course, the process will not be a one-day event. Baby steps may need to be taken in some instances but there are also several issues that need to be dealt with immediately.
Policy Inconsistencies
Local and foreign investors alike have decried some inconsistency in policies that have frustrated their participation in the economy. There is need to synchronise policies so that they do not begin to fight each other while those introduced to achieve certain goals should not be cancelled midstream unless they are found to be detrimental the country's economic well-being.
Cash Shortages
Zimbabweans have had to endure hours and hours queueing to withdraw money but the use of plastic money has brought some relief. However, there has not been enough money to go around and the cash shortages have given birth to a thriving black market for bond notes and foreign currency.
Furthermore, consumers have been left vulnerable to three-tier and in some cases four-tier pricing systems as retailers and service providers take advantage of the situation. Consumers have now had to purchase goods on a priority basis, thus affecting demand for those products that are not necessarily luxuries but are essential to their day-to- day lives.
The multi-currency regime may need to be effectively restored until production levels increase.
Imported Inflation
The threat of imported inflation is quite real, resulting from foreign currency shortages as some importers are acquiring it at a premium on the black market. Purchasing foreign currency at a premium has resulted in outrageous mark-ups as importers factor in the costs in the end product. Over the past few weeks we have already seen prices for most imported goods rising significantly.
Vehicles are fetching about twice their prices three months ago, even in instances where they insist that a certain portion be paid in foreign currency. The same can be said about foodstuffs, furniture, toiletries and other imports that have gone up significantly.
Low investor confidence
Foreign Direct Investment has long been identified as a pillar of Zimbabwe's economic revival. However, low investor confidence in this market has seen the country getting crumbs. A number of factors such as poor ratings on the Ease of Doing Business Index, political instability, policy inconsistencies, poor infrastructure affect investor confidence. It is thus critical that all be put in place to attract the capital that this economy requires in abundance.
Inefficient State Enterprises and Parastatals
More than enough noise has been made about the poor performance by parastatals. Such problems as poor corporate governance, lack of capital, mismanagement and failure to adapt to new business trends have affected the performance of these entities, bleeding the economy profusely. The problems and possible solutions for the parastatals are well-documented. What is critical is to immediately implement the various solutions. Those that must close should do exactly that while those that can be revived should indeed be put on oxygen and measures taken to restore life in them.
These and other challenges afflicting the economy demand a wholesome and holistic approach by all. We need to work in unison for the future we not only desire but one we are capable of attaining.
We need to promote trade and sound international relations so that we position ourselves well on the global arena. Other such aspects as infrastructure development, provision of adequate electricity and water and so much more is required to get the economy ticking again.
It is certainly not an overnight event but one in which we need to apply our all to bring about the Zimbabwe we want: one that many dreamt of as they went up and down the streets in celebration of the new dispensation. It is slowly becoming a reality. Brighter days are ahead for Zimbabwe.
In God I trust!
Source - the herald