News / National
Teachers in limbo amid fears Mugabe govt abused funds
14 Jan 2018 at 09:16hrs |
Views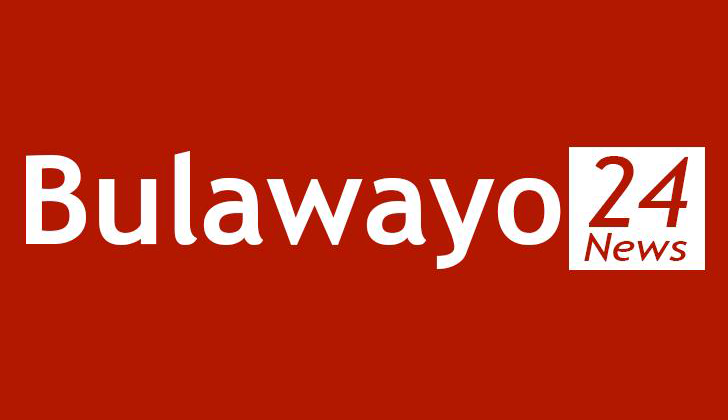 Hundreds of university students that enrolled under a special donor-assisted programme to upgrade teachers' skills have gone for six semesters without knowing their examination results due to government failure to pay their fees, it has emerged.
This has raised fears that the Primary and Secondary Education ministry under former president Robert Mugabe's cash-strapped government could have diverted close to $3 million availed to it by the United Nations Children's Fund (Unicef) in 2014.
Mugabe was forced to resign following a military takeover of government in November 2017 after 37 years in power and was replaced by his ex-deputy, Emmerson Mnangagwa who, despite declaring war against corruption, is being accused of only targeting his political foes.
The startling findings were made in recent investigations carried out by the Standard in partnership with the Information for Development Trust (IDT), a local non-profit organisation promoting good governance.
The Teacher Capacity Development Programme (TCDP), a government project that Mugabe launched amid pomp and fanfare in 2014 and kicked off in early 2015, is meant to upskill educators in line with a new curriculum that places emphasis on science and practical subjects and was adopted in 2013.
Government says 2 500 teachers enrolled at the University of Zimbabwe (UZ), Great Zimbabwe University (GZU), Zimbabwe Open University (ZOU), Midlands State University (MSU) and Bindura University of Science and Education (Buse) — whose vice-chancellor, Eddie Mwenje, is the Zimbabwe Schools Examination Council board chairperson — to study in various disciplines.
These include natural sciences, mathematics, curriculum research, education planning, early childhood development, building and designs as well as languages.
Beneficiaries would have their tuition covered by funds availed by the government and donors for the duration of their study and no money would be deducted from their salaries since they would be bonded by their employer for periods equal to their duration of study.
Victor Chinyama, the Unicef (Zimbabwe) head of communications, confirmed to The Standard in a November 21 2017 email message that his organisation had fully paid $2,8 million to government towards the TCDP as pledged.
"At its launch, Unicef pledged $2,8 million for the programme and we have so far fully met our pledge. Unicef also provided technical support for the programme," wrote Chinyama.
According to him, the TCDP is supported under the Education Development Fund, which is managed by Unicef and is led by a steering committee comprising the Primary and Secondary Education ministry and various donors.
"Because government could not sustain the programme from its own resources, it was proposed that the programme be reviewed and re-designed with a view to ensuring sustainability," added Chinyama.
Mugabe pledged $600 000 towards the programme when he launched it and in late 2014, then Primary and Secondary Education minister, Lazarus Dokora, claimed that government had secured an additional $2 million for the TCDP but declined to name the source of the money.
That would bring the total amount of funding for the programme to $5,4 million, but The Standard failed to get a confirmation from government that it indeed availed the money.
Government was already struggling to pay money for other tertiary students on regular programmes at colleges and universities who were on cadetship.
Our investigations have revealed that treasury is still to release money for cadetships that were awarded as far back as 2012 and universities and colleges are denying the former students access to their results.
Withholding the results of the students on the TCDP programme has put the universities participating in the programme in an awkward position.
The students have been allowed to register for subsequent semesters without knowing whether they passed or not but ordinarily, the beneficiaries must re-sit, carry, repeat courses or proceed to the next semester on the basis of their performance in previous semesters.
There is a possibility that the students may get to the graduation stage and discover that they had failed several courses, forcing them to go back to the lecture room.
This paper got testimonies from scores of students on the programme who are spread across numerous disciplines being offered under the programme.
"This is a weird programme," said a third year student teaching at a primary school in rural Bulilima district in Matabeleland province, who is studying computer science at the MSU block release.
"We have been coming for block releases at the Zvishavane campus and writing examinations but the university has been denying us our results saying government must pay them first," he added.
A geography undergraduate student teaching at another rural school in Nkayi district in Matabeleland North who is studying at GZU said, just like hundreds of his colleagues on the same programme, they were struggling to sustain their studies.
"It has been a hard journey. We are poorly paid yet, for the past three years, we have been spending lots of money to pay for accommodation, transport, food and other expenses during study periods on campus.
"Regarding our results, university authorities keep telling us to be patient but the question is, for how long? We have considered the route of suing the government but we can easily be victimised and lose our jobs. Let's assume I have been failing some subjects along the way, where will I get the money to repeat?" he added.
He said a good number of his colleagues had given up on their studies. "We have heard stories that the students who dropped out of the programme were finding the studies too demanding, but that, of course, is a lie," he said.
Sylvia Utete-Masango, the Education ministry's permanent secretary, acknowledged in early 2017 that at least 170 benefitting teachers had dropped out "after finding the going tough".
Obert Masaraure, the Amalgamated Rural Teachers Union of Zimbabwe (Artuz) president, who is also a student under the TCDP, however, estimated the number of dropouts at more than 50%.
While the students are insisting that beneficiaries abandoning their studies were forced to do so by lack of financial support, Utete insisted that "those who dropped out should repay our money because we want people who are serious".
When approached by The Standard for a comment, Utete-Masango professed ignorance over the universities withholding students' results.
"I am not aware that universities are withholding teachers' results. This is a government programme and the universities are owned by the government. I do not expect that from the universities," she said.
She acknowledged getting funding from Unicef and admitted that the programme had faced some challenges.
"We received the money from Unicef and we are in the process of making the payments to the universities even though I acknowledge that there has been a delay," she added.
"Despite the delays, the programme is under control and the issue must not be blown out of proportion. We have been paying, believe me. We have been paying through treasury."
She would, however, not be drawn, into explaining why government had "delayed" paying the universities, but insisted that they had been "disbursing the funds in batches".
That government has been delaying payments to the universities is a good reason to believe that the ministry was diverting donor funds, according to Masaraure.
The permanent secretary refused to give a breakdown of the payments, claiming that it was a confidential matter despite the fact that there is no law or regulation that bars her ministry from supplying details of the programme finances.
"We are going to check with the universities to find a lasting solution," she said.
The Progressive Teachers' Union of Zimbabwe (PTUZ), just like Artuz, says it petitioned Dokora but to no avail.
"Our attempt to seek for clarification as PTUZ has not attracted any satisfactory answer," said Takavafira Zhou, the union's president. "It's clear that government abused the money."
He added: "Teachers have not managed to complete the intended programmes and have now withdrawn from their initial programmes.
Unicef is advised to pay the money directly to institutions of learning in future."
Zhou, however, admitted that teachers and their unions had limited options to address the situation since the agreement was between Unicef and government, but added that his organisation had advised the victims to sue for abuse and breach of contract.
"Government has demonstrated its callousness and monumental injustice as well as high profile corruption. It must surely be censored for such an omission," he said.
Involved universities were cautious on the matter and declined to comment, but none denied that they had not been paid by government.
While the majority of the students are struggling to get their results, some, particularly those undertaking the one-and-a-half years post-graduate diploma in education for holders of non-teaching degrees, have already graduated.
The first batch of such graduates, according to Utete-Masango, graduated in 2016.
But, said Artuz's Masaraure, "that shows government has been selectively disbursing some funds to give the programme a semblance of movement".
The special teacher upskilling programme is already under threat, with government admitting that it is running out of resources.
Then Primary and Secondary Education deputy minister, Paul Mavhima, announced last November that government had temporarily suspended recruiting more students under the TCDP.
"We have suspended the enrolling of new students under the Teacher Capacity Building Programme. This is because the resources that we have at the moment do not allow us to do so.
"This is temporary because we want to resume the programmes in future. Those that have been enrolled are not going to be affected," he said.
Source - the standard