News / National
Sangoma 'cures' cancer
20 Jan 2018 at 13:51hrs |
Views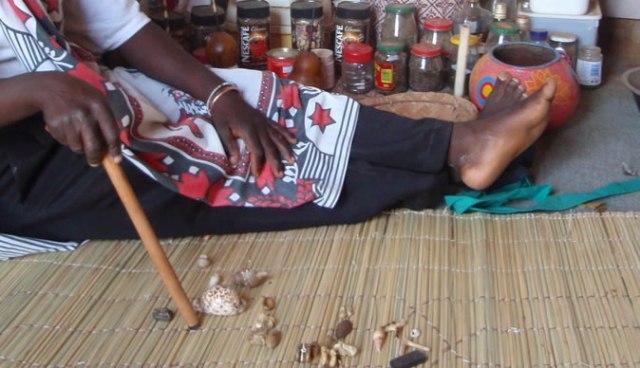 A renowned traditional medical practitioner has called for more education on the healing and management of cancer through traditional means.
Traditional medical practitioner Newton Mudzingwa - who operates the Health and Child Care ministry-recognised Herbal Wellbeing Clinic in and around Zimbabwe -said there is an 80 percent chance of successfully treating cancer using traditional means. Herbal medicine uses plants, or mixtures of plant extracts, to treat cancer and promote health.
He said lack of education has led to people believing that only scientific means are the way to go yet herbal medicine is one of the most commonly used complementary and alternative therapies by people with cancer.
"Some people have a negative view of herbs and some because of their Christian beliefs. This has led to deaths. We have all the medicines and professionals in the management and treatment of cancer," he said.
The traditional doctor called on people to look out for bogus herbalists posing as traditional doctors and prescribing phony cancer medication.
"Not everyone selling herbs is a herbalist and knows the cure for cancer. Cancer is a different condition that needs careful management, time and medicine and this can have detrimental effects on people. The problem is in the laxity of control and policing hence we have bogus people in streets," he said.
Mudzingwa said there is need for the country to revert to the patient charter.
"Patients should be given a choice. Not everyone should just be pushed into the scientific means. The referral system should be encouraged and that way our people will be saved," he said.
"Cancer is not a new disease, it has always been there and it has been cured before and it can still be cured. We are open to patients for check-ups, examination and treatment. As I have indicated, traditional medicines have an 80 percent success rate," he said.
His Herbal Wellbeing Clinics also deal with other ailments such as diabetes, HIV/Aids management and many others.
"We manage issues of HIV/Aids with our immune modulators and immune boosters. We also treat STIs (sexually transmitted infections) and many other ailments such as diabetes. We have also transformed and have our herbs in form of capsules and concentrates just like the modern medicines," he said.
Source - dailynews