News / National
To hell with your National Peace and Healing Commission Mnangagwa - MRP President.
27 Jan 2018 at 08:04hrs |
Views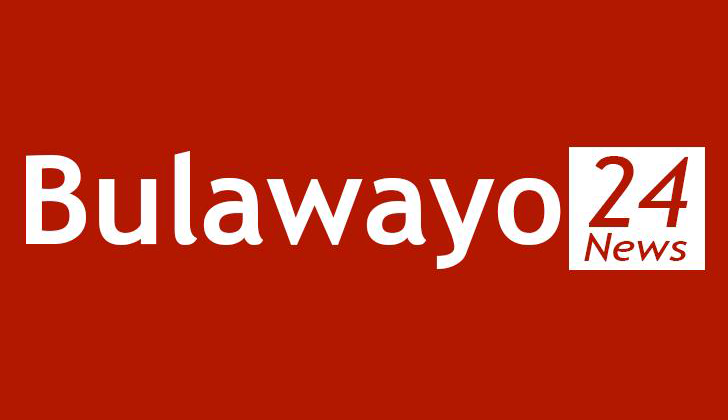 Mthwakazi Republic Party leader Mqondisi Moyo has told President Emmerson Mnangagwa to to to hell with his National Peace and Healing Commission if he does not acknowledge wrong doing through his participation in the Gukurahundi massacres which saw over 20 000 people killed in Matabeleland and Midlands.
The interview on Emerson Mnangagwa in Davos on the 24th of January 2018 on Gukurahundi atrocities exposed that Mnangagwa and Robert Mugabe are birds of the same feather.
"In fact they are both Gangsters masquerading as leaders. If one is a leader but struggles to apologize, he is good as the devil. Mnangagwa even unnecessarily went on to dispute the 20 000 figure estimation of the people he butchered. We now expect him to tell us the actual numbers, as he was a direct perpetrator. We vividly remember that on 04 March 1983 he said our Mthwakazi people were cockroaches who needed to be sprayed with DDT and on the following morning 55 people were reported killed in Lupane alone," Moyo said.
"Mnangagwa stop living on denial, actually the more than 20 000 innocent people you and Robert Mugabe killed is smaller compared to the reports that we gather in our interactive outreaches through our party campaigns. Remember this is the authentic CCJP report that you and Robert Mugabe failed to report on. You collectively decided to conceal the findings of the Chihambagwe Commission of Inquiry. If you are a genuine leader, it is an opportune time for you to release it now. A sane people can not expect justice from any program led by a rewarded factional Vice President in the case of the compromised Kembo Mohadi."
He said any credible Commission of Inquiry will comprise of neutral people, preferably an international judge.
"Anything less than that will be trash. We know that CCJP did not capture all the areas and cases that were perpetrated by you, in actual fact, some researchers put the figures to more than 20 000. It is mind boggling that both you and Robert Mugabe have never embraced Mthwakazi clergymen, opting to surround yourselves with shona clergyman who are part of 1979 satanic Grand plan and agents of its implementation. No wonder most of them have been seen praise singing you, with the recent climax of botlicking by Andrew Wutawunashe at Bulawayo, who christened you, Emerson Joseph Mnangagwa, in a glaring at of blaspheming and mocking God. Before your millitary coup the same shona pastors used to praise sing Robert Mugabe insinuating that he was God ordained and we wondered which God were these pastors referring to, unless if shonas have a different God," he said.
"I implore you Mnangagwa to stop shedding crocodile tears on our people, Gukurahundi was genocide and we cannot just easily forget it and you cannot just say "let by be bygones" when it is people like you and your former mentor Robert Mugabe who killed our people. Mr Mnangagwa sir, in your live interview in Davos you openly denied the possibility of having a Truth and Reconciliation Commission. Practically, there will be no Gukurahundi redress without the Truth, unless there is something are you hiding? We are a new generation that will never accept piecemeal arrangements, it is now clear to the whole world that you are indicating left when turning to the right. You have proven that you are a negligent , dangerous and unqualified driver of a nation who is a threat to human life. Our lives cannot be entrusted to you. The Gukurahundi redress starts by confession, as the bible says, the cycle of sin is through confession. Wake up from your slumber Emerson and stop living in the past, you can no longer deceive the world as you did with your former boss Robert Mugabe."
"We reckon that at one point you boasted and said you were trained to kill. Trained by who and to kill who? You even at one point said Gukurahundi was a closed chapter, so said that to you Gukurahundi is just a chapter. What a broken man and president you are."
He said as Mthwakazi people denounce the so called Unity accord agreement of 1987 because that was a marriage of convince which failed to acknowledge Gukurahundi and how the Gukurahundi issues were to be redressed.
"To us, that agreement was a very empty document with nothing to offer for the people of Mthwakazi. It was a document between and for only Robert Mugabe and the late Joshua Nkomo in their capacities as leaders at the time. Decisions are made and signed for people and not for individual leaders, I put it to you Mnangagwa and your Shona ilk that Gukurahundi is still benefitting you up to this era, and indeed it has taken another form. This moment in time it takes the form of an economic genocide which only benefits your kinsmen through the implementation of the satanic 1979 Grandplan. You and your former boss have continued to treat our people as second class citizens in all spheres of life, be it political, economical or social," Moyo said.
"Even your delegation to Davos was reflective of your devilish status quo, with only two Ndebeles. This confirms that you are continuing from where your mentor Robert Mugabe left. Your blotted delegation was all about travelling and subsistence allowances, not to the benefit of an ordinary person on the street, I am aware that as government officials you make a lot of money through these allowances on your overseas trips, hence you have inherited your mentor's thirst for blotted joy rides, to the abuse of the taxpayer's hard earned money."
He said the issue of the Gukurahundi genocide does not require a bill to be dressed.
"It demands logic and willingness for Justice. Perpetrators can not now create conditions and terms of references in the quest for justice on behalf of the victims. The national constitution and the relevent arms of the state are conveniently positioned to function towards giving justice to the victims of this heinous act. We perceive you as a wolf in sheep skin Mr Emerson Mnangagwa, and you can't redress the Gukurahundi issue now. The only recommended redress to Gukurahundi victims is accepting that Mthwakazi and Zimbabwe are two separate states that will never co-exist and we demand our independence now. We don't beg for it but this is our right and it will be the only long lasting solution. This will permanently close the so called chapter that Robert Mugabe, Sydeny Sekeremayi, Perence Shiri, Constantine Chiwengwa, Enos Nkala, yourself and others opened. We say no to this purported commission to be launched by you before you release to us the previous findings and results of Chihambakwe and Dumbutshena commissions. To people like Kembo Mohadi we say hands off to Gukurahundi issues and absolve yourself from being used for selfish ends," he said.
"Ndebeles have mostly been used to lead the national healing organ, which to me shows lack of seriousness because a victim cannot be a healer and the perpetrator cannot proffer solutions. This smells of political strategy rather than genuineness for the cause. My final and stern warnings goes to the Mthwakazi chiefs, I say hands off the Gukurahundi issue. You will be tainted if you allow yourselves to be part of this rehearsed program under the supervision of Mnangagwa, This was purely a political act and needs to be dealt with politically and holistically. Chiefs can play a pivotal role by revealing to the whole world how many people were killed in their communities. This will vindicate the estimates of 20000 victims desputed by Mnangagwa."
"WE finally plead with Matabeleland chiefs to stand against Christopher Mutsvangwa's open declaration that they and the army will be used to deliver election victory for ZANU PF. You are above politics as chiefs, you are the custodians of our tradition and culture."
Please donate!
If Bulawayo24.com has helped you, please consider
donating
a small sum to help cover the costs of bandwidth. Anything you can provide is appreciated, thanks!
Donate with PayPal
Source - Byo24News