News / National
Audit exposes Zimparks rot
29 Jan 2018 at 05:38hrs |
Views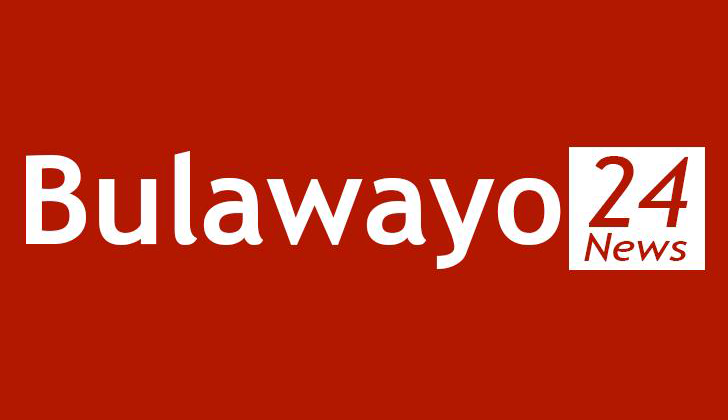 Zimbabwe National Parks and Wildlife Management Authority (Zimparks) board members are in a spot of bother after a Government audit revealed that they could have used funds from the parastatal unprocedurally to pamper themselves.
The audit, which was conducted by officials from the Auditor-General's Office, indicated that apart from the board of directors being improperly constituted according to the law, board members were allegedly abusing their authority to loan themselves funds, including using the authority's assets for personal use without Government approval.
In one worrying incident, the board members even splurged more than $17 000 on laptops and cellphones for personal use. Auditors concluded that not only was the behaviour of the directors in violation of regulations, but the unsanctioned allowances and benefits could also potentially attract penalties from the Zimbabwe Revenue Authority (Zimra).
The report, seen by The Herald, indicates that the composition of the current seven-member board falls foul of Section 5 of the Parks and Wildlife Act, which stipulates that at least two of the board members should be professionals in financial and business management, and law, respectively.
"I noted that the Authority's board of directors does not have members with financial and legal background, contrary to provision of the Section 5:3(a), IV and 5:3(b) of the Parks and Wildlife Act (Chapter 20:14), which states that the board should have a member with financial and business management and that one shall be a legal practitioner registered in terms of the Legal Practitioner Act (Chapter 27:07)," reads part of the audit report.
"The Authority should comply with provisions of Section 5 of the Parks and Wildlife Act on board appointments. Board members with financial and legal background should be considered," it adds.
The Zimparks board is chaired by Mr Tichafa Mundangepfupfu, who is deputised by Mrs Idah Mupamhanga.
Other board members that time were Messrs Cephas Mudenda, Tafadzwa Mundoga, Edison Chidziya, Wilson Mutinhima and Neville Mutsvangwa.
Messrs Mutinhima and Chidziya are, however, no longer part of the board, and have since been replaced by Dr Hesphina Rukato and Ms Dorothy Mabika.
Mr Fulton Upenyu Mangwanya is now the new director-general, replacing Mr Chidziya. But barely three months into his appointment, in May 2016, the board chair was reportedly given a $1 069,86 loan, which he, however, repaid over three months without interest.
"This is contrary to Section 3.21 of Corporate Governance Framework for State Enterprises and Parastatals, which states that loans made either directly or indirectly to non-executive directors are prohibited unless the granting of loans is the core business of the entity and subject to the rules and procedures applicable to the granting of loans," says the report.
Sources at Zimparks say the gap left by the departure of the former director-general of the wildlife management body, Mr Edison Chidziya, in 2015 — which was only filled on August 1, 2017 through the appointment of Mr Fulton Upenyu Mangwanya — led the board to increasingly dabble in the day-to-day running of the institution.
As a result, "board members frequently visited the Authority for other business besides the scheduled board and committee meetings". However, this came at a cost to the parastatal as they were paid travelling and subsistence allowances of $60 per visit, which, again, were not taxed.
Zimra says in terms of the 13th Schedule and 33rd Schedule of the Income Tax Act, director's fees "director's fees are taxable as employment income or business income".
In essence, they are considered remuneration if paid to a director of a company or to a chairperson or member of any board of a statutory corporation from which the individual also receives other amounts considered as remuneration.
There are also concerns that the board members received payments in addition to the normal board fees and sitting allowances. For example, on December 12, 2016, the chairperson, vice board chair and three other board members received $1 080 to attend Zanu-PF's National People's Conference in Masvingo.
Among some of the discrepancies that were identified by auditors were sitting allowances — usually paid at a rate of $152 — that were paid using the board fees' rate of $204. Essentially, Zimparks was prejudiced of $52 per sitting.
Similarly, though board members were entitled to fuel allowances of $300 per month; they have been receiving $390 per month. Overall, the Authority overpaid by more than $5 760 during the 2016 audit review period.
All these payments were made without Government approval. However, perhaps the biggest sign of profligacy was the $17 000 spent on cellphones and laptops without Government approval.
Also during a physical verification of assets, it was discovered that Mr Mundangepfupfu was using a Zimparks motor vehicle — a Foton Station Wagon (GNP840) — for personal use. "All these benefits, which accrued to the board, including the chairman's motoring benefit, was not taxed.
"Board fees, allowances and benefits should be paid based on approvals from the parent ministry. The Authority should recover all overpayments and taxes should be levied on benefits and remitted to Zimra," added the report.
Efforts to get a comment from Zimparks public relations manager Mr Tinashe Farawo were fruitless, as he was reportedly believed to be out of town.
Source - the herald