News / National
Jilted lover exposes love triangle
30 Jan 2018 at 09:07hrs |
Views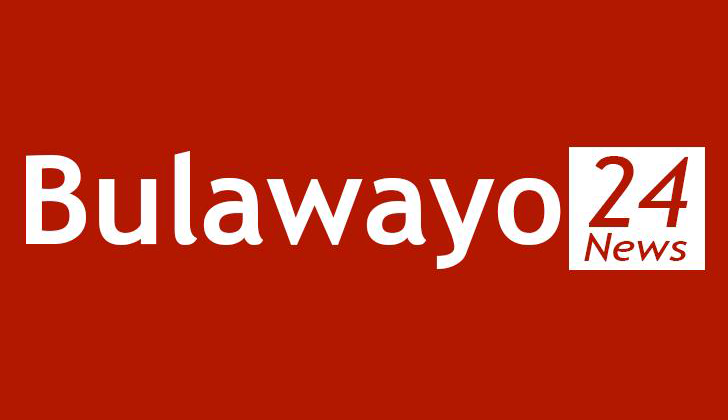 HELL hath no fury like a woman scorned!
A Chitungwiza woman exposed a married woman's affair whom she accused of snatching her boyfriend.
The affair between Phillip Guyo, 35, and Martha Bere, 31, both married, was exposed by Hilda Alfai leading to a breakdown of the latter's marriage.
Bere's extra-marital affair with Guyo led Hilda to spill the beans on the love-birds' affair to the former's husband, Walter Mabvure, 37.
Mabvure and Bere are now living in separate rooms at their Chitungwiza home.
According to Mabvure, the two started seeing each other in July last year and around December, his marriage was rocked by problems that could have been easily resolved, but Bere took "radical steps to address the matter".
"I had marital problems with my wife whom I have been married to since 2005. She had me arrested for threatening her with violence and I was ordered to perform 105 hours of community service at Zengeza 2 High School.
"It was during this time that one lady called Hilda told me that my wife was having an affair with Phillip," said Mabvure.
Mabvure said it was one day when he got back home from Zengeza 2 High School towards the Christmas holiday when he found that his wife had abandoned their home and reports suggested she was now staying with Phillip.
He dismissed reports that he had agreed to take Phillip's wife as 'compensation' for what Phillip did to him.
"My wife called me and told me she had divorced me and was now in love with Phillip. I am a man in pain. Phillip broke my marriage and now I need to tell him that I am past that.
"Mumwe musi achasangana nemunhu anogona kumupfura nepfuti kana kushandisirwa mushonga akatozorasa njere.
"After having slept with my wife through-out the festive season, he sent her home around December 30 and since then, I have not been talking to her. I was shocked why she came back home after having told me that she was now Phillip's wife.
"Chero chikafu chaanobika handidye. I am at peace with both Phillip and her. My wife goes to church.
She is a member of the Johanne Masowe sect led by Madzibaba Simba – Commander. Now I wonder how people who claim to be Christians mislead the world like this. Anotopfeka gemenzi mudzimai uyu," added scrap metal dealer.
Bere confirmed having a short-lived affair with Phillip but dismissed Mabvure's version saying he is a bitter man because she divorced him.
"The guy is violent and I could not stay with him any longer. He is lying that I hired bouncers as my security personnel at home but besides him and me staying at the house, there is also his younger brother (Wonder) and my sister too.
"We had a company called WM Metals, but I have since told him I am no longer interested in running the company because handichamude. Hongu ndiri madzimai veku church asi ukaona mudzimai asvika pakuita decision yakadaro, zvinenge zvarwadza," said Bere.
When H-Metro contacted Phillip, he acknowledged proposing love to Martha and that Hilda was the one who exposed his extra-marital affairs to his wife.
"To be honest, I met this lady and proposed love to her just like what any man could do. Martha told me she was not married that is why I was interested in her.
"Walter however called me achiti uri kudanana nemukadzi wangu but I told him that Martha had told me that she was not married. Ndakatozoita meeting naWalter naMartha and asked Martha why she lied to me.
"Nekuwanda kwakaita vakadzi sha, ndotemwa nedemo nenyaya yemunhu ane murume wake here?" said Phillip.
Phillip said his ex-girlfriend, Hilda, was the one who told Walter about the affair.
"My ex-girlfriend called my wife and told her that I was having an affair with Martha. She was bitter because I had told her I could not marry her.
"Hilda akanga andikuvadzisa because I took her to Kariba some other time and she sent photos she had taken of us to my wife. Akanga ava kuenda Kumusha kwedu kunozvi introducer ega. Manje ndakangoti se girlfriend ngandimusiye hangu because ndine mhuri yangu," added Phillip.
Hilda, however, refuted Phillip's statements labelling him a gold digger.
"Phillip is a gold digger. He is just 35-years-old but he loves older women and everything he has, he got through dating older women or women of financial means. He owes me more than $5000, maUSA kwete bond.
"He has his wife, instead of concentrating on his marriage, he goes after many women. He was also in love with a certain lady who runs a school (name supplied) here in Chitungwiza. I was not going to marry him because my parents were not going to allow me being a second wife.
"He is just bitter because I have moved on," said Hilda.
Source - hmetro