News / National
Tribal politics and male false sense of entitlement
24 Feb 2018 at 06:43hrs |
Views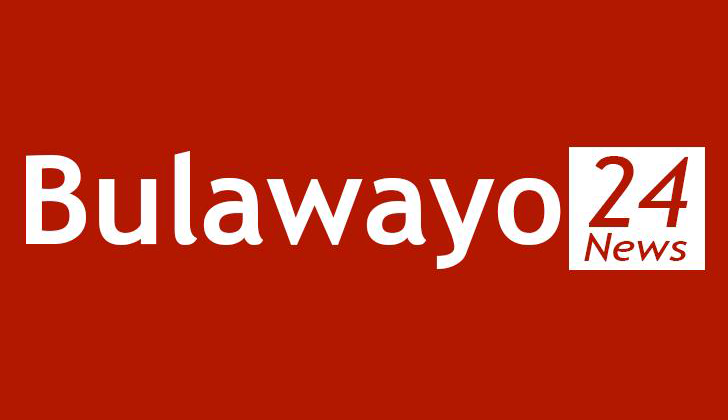 The glaring fact being exposed and highlighted by the recent actions and behaviour of the MDC-T youths in Buhera is the entrenched divisions in our country and the factionalism within the MDCT. Supposedly, the party was built on a non tribal platform which sought to eliminate tribal divisions in the country which were brought by ZANU PF in 1980.

However, the actions of the MDCT youths clearly show that the entrenched nature of tribal politics in Zimbabwe whereby one tribe in accorded a superior status over the others. This in essence is not in the best interests of the country, neither in the short term nor its long term interests. As a Nation we have waited for the equalisation and respect for every ethnic group in the country regardless of the majority or minority status. The culture of entitlement solely based on one's tribe is archaic politics which needs to be discouraged or banned in the country. This senseless misinterpretation of the concept 'the majority rules' should be challenged and people be re-schooled. In a democracy, in a country whereby equality and fairness are the guiding principles for its citizens the principle of a majority does not mean a majority tribe but it means a majority in terms of ideas which cut across tribal divisions and gender divisions.

The notion of a tribal majority leads to a false sense of entitlement whereby those from the majority tribe feel that they are entitled to lead just only because they belong to a majority tribe. This is the case with what is happening in the MDCT, Nelson Chamisa and Elias Mudzuri feel more entitled to lead the MDCT over and above Thokozani Khupe just because they are from a so called majority tribe. These two are worse than Tswangirayi himself who when the MDC was formed he had all the opportunities of rerouting Zimbabwe's politics away from tribal politics but he was busy copying everything which ZANU did in terms of tribal divisions. What Chamisa is doing is simply perpetuating tribal notions of entitlement and violation of constitutionalism in Zimbabwe.

According to the constitution of the MDCT it is Dr Khupe who is supposed to takeover the presidency of the MDCT on an acting basis. Chamisa had the temerity to set his dogs of war against Khupe just to entrench his tribal politics. It is a well known fact that the MDCT has used physical violence to silence dissenting voices from Matabeleland, Prof Ncube suffered the same predicament at Harvest House at the hands of Tswangirayi's thugs, but Chamisa has taken this to another level just because he is unashamedly power hungry. His brazen need for power would be his downfall. Now it would be very difficult for him to set his foot in Matabeleland. If the MDCT was serious about constitutionalism and rule of law they should have followed their constitution and let Khupe briefly takeover on an acting capacity and prepares for an elective congress or Conference.

As a woman myself I feel that Khupe faced two hurdles, that of belonging to the so called wrong tribe and also being a woman. One of the most ridiculous propositions that I have ever heard peddled in Zimbabwe is that Grace Mugabe had captured Zimbabwe and that Zimbabwe had degenerated because of Grace, this is nonsense as we all know that Grace never had any power but was simply using her husband's power by proxy. Grace received all the scorn for being a woman now it is happening to Khupe just because she is a woman. This macho and patriarchal society which seeks to elevate men just for being men must fall.

It was disheartening to see Chamisa throw all cultural values through the window in full pursuit of power, Tswangirayi was still lying in his stately casket when Chamisa sought to take over power by force. He should at least have waited until the burial of his dear leader.

Women of Zimbabwe must stand up to this bigotry of false entitlement, the victimisation of Khuphe will not only affect her as an individual but it will affect all women as many women will be fearful to engage in politics and leadership roles. Let us end this scourge now, let us not allow it to continue to posterity. Let us turn this into women liberation politics. women liberation politics is human liberation politics. Let us turn it upside down. Men should start treating us as their equals now, they should start treating us as human beings not as their sex toys. We know as women we have the power in Zimbabwe as we are great in numbers, only if we could start using this advantage, men will start seeing us as human beings.

The so called official opposition with its big tent mentality risks fragmenting into three factions one led by Khuphe, another by Chamisa and the other by Mudzuri. This will weaken the opposition in Zimbabwe in an election year. I call upon everyone to shun divisions, reject use of violence as a political tool, let us close ranks and squeeze the junta out of power.

Let us come together, let us work together, let us start a new kind of politics in Zimbabwe where tribal politics is shunned and banned, where male chauvinism is shunned and banned. Let us accept each other, let us value diversity, let us celebrate our differences and let us promote the spirit of oneness. We love our men, we respect our men and we demand the same from them.
Source - Susan Ndlovu ZAPU Europe Chairperson