News / National
Chimanimani's illegal miners dilemma
01 Mar 2018 at 14:47hrs |
Views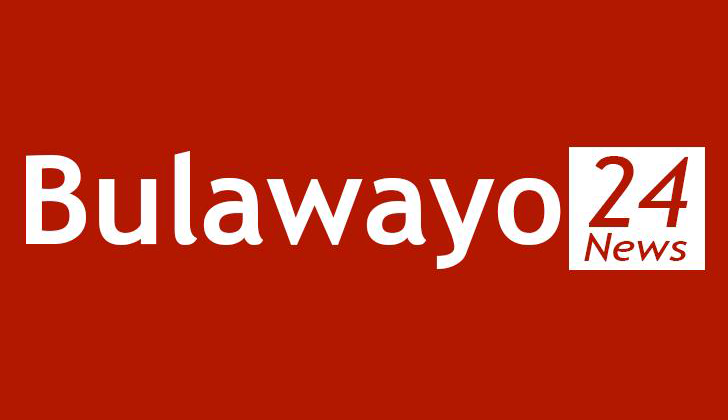 Opinion is divided over gold mining in Allied Timbers' Tarka Forest.
For two decades, illegal artisanal miners have maintained a stranglehold on the commercial forest - disrupting operations and causing extensive environmental damage.
Government has been indecisive. The conflict between the illegal mining and commercial interests has been dragging at a heavy cost to the economy.
The illegal artisanal miners have become overly aggressive.
With the area having been rehabilitated, illegal gold miners have evolved their mining engineering from panning to something more efficient but frighteningly more destructive to the environment - hydraulic mining.
From carrying bags of gold ore to water sources and panning for the alluvial gold deposits, they are now diverting streams to areas with alluvial deposit traces, eroding the whole mountainsides into a tapestry of man-made streams which in turn run through makeshift gem-sorting stalls which then trap gold nuggets.
This system has been fascinating Njabulo Chipangura, a curator of archaeology at Mutare Museum and a PhD candidate in Anthropology at South Africa's University of Witwatersrand, who has been documenting such indigenous mining engineering techniques.
He notes that such adaptable small-scale mining techniques have been the reason artisanal miners have been so effective.
"What they do in mining is a skill and a technique which cannot be unparalleled from any other skill that large-scale miners are using. That skill and that technique must be recognised…
"This is the reason the RBZ is calling Makorokoza the heroes of Zimbabwe's economy because they are bringing much more than what large-scale miners are bringing to the table.
"Gem sorters run gold ore slurry using raffled or tattered blankets to capture the gold… so this ruffled blanket technique is similar to a normal commercial gem stable which also highlights the important indigenous knowledge systems that these guys have," Chipangura said.
Manicaland Small-Scale Miners Association official Lovemore Kasha said the gem-sorters were imitating James' table, which was designed by a British engineer who came to Zimbabwe.
"They just make sure that the strength of the currency is strong enough to wash away the gold and not the denser gold which would then be trapped by the blanket," Kasha explained.
But while the artisanal mining engineering ingenuity is a marvel, its trade-off with the environment is unreasonably high.
The debate, however, arises from whether the illegal artisanal miners should simply be kicked out and the area rehabilitated by Allied Timbers for a resumption of its exotic forest activities - with the attendant risk of illegal gold panners returning or the annexure of the affected areas for sustainable formalised mining over a specific period before reclamation and return to agricultural use.
As it stands, government has largely failed to keep the illegal miners out due to a combination of corrupt law enforcement agents and a populace being forced into the government-owned plantation by grinding poverty.
The environment has been the biggest loss in the process.
The land was torn up to devastating effect on the environment - all in pursuit of gold.
The biggest problem is directly related to the gold-mining technology at use.
When the gold rush began at the turn of the millennium gold diggers were using perhaps the simplest small-scale gold extraction method - panning.
In this method, a pan is filled with placer dirt, and then it is submerged in still water.
While underwater the contents of the pan are kneaded with both hands until all the clay has dissolved and the lumps of dirt are thoroughly broken.
Stones and pebbles are also picked out. Then the pan is held flat and shaken under water to permit the valuable mineral to settle to the bottom, and, in a series of quick motions, the pan is tilted and raised repeatedly until the lighter top material is washed off and only the valuable heavy mineral is left.
Though labour-intensive, it gave them rich pickings as the area had legendary concentrations of alluvial deposits famed to be 98 percent pure.
Over the years it has been increasingly difficult to get the precious metal and they have been evolving their mining methods to match their desperation.
About five years ago, some artisanal miners from Penhalonga moved from Mutare River to Chimanimani importing riverbed hydraulic sluicing methods.
"There are some guys who came from Mutare and started diverting streams and making these ovens (gem-sorters) and it's not as labour intensive as panning as people would carry sacks of gold ore over long distances in this rough terrain," John Ngorima said as he reaps his hoes repeatedly along a diverted stream to erode the soil through a gem-sorter 10 metres away.
A tour of the estate revealed a shocking proliferation of this form of artisanal mining with huge tracts of the forest heavily gullied. Some roads are now completely impassable by heavy trucks as the panners create makeshift log bridges to hide their destruction after cutting across roads.
This method has had a more devastating effect on riparian natural environment and agricultural systems.
Entire mountainsides are being considered as mounds of gold ore and the approach is to process it all.
And this, through the gruesome rudimentary hydraulic gold mining process of washing out entire hillsides through hundreds of small makeshift sluicing gem sorters.
Millions of tonnes of top soil have been washed out damning rivers which have now been perennially red with the fertile soils.
With ecosystems difficult to value in economic terms there can never be telling the total cost.
Surface mining may already be an extreme land use practice that undermines agriculture the illegal artisanal miners are threatening to completely wash out over 600 hectares causing permanent woodland loss.
Mining concerns have also been allocated claims in the affected area but they all do not have complete documentation to start work and perhaps reclaim the environment thereafter with Environmental Management Agency (EMA) allegedly sitting on some environmental impact assessment reports for years.
But the issues are complex.
EMA itself maintains that it is alarmed by the levels of environmental degradation under the reign of illegal panners who they want stopped.
"We cannot prescribe the way forward on the issue but our concern is that whatever government decides be it forestry or mining, it has to be done in a sustainable way unlike what is currently obtaining on the ground at the moment," EMA provincial manager Kingstone Chitotombe told Eastern News.
The government agency which has been running losing battles with the illegal gold diggers has previously suggested a multi-stakeholders approach to the issue.
"The level at which the matter is demands a multi-stakeholder intervention, involving forestry commission, timber companies, ourselves and ZRP," Chitotombe said in a previous interview after leading a tour of the area with journalists.
Timber Producers Federation (TPF) has, however, been digging in on the need to keep mining operations out of designated timber estates.
Zimbabwe's total timber plantations measure 85 000 hectares, which they say is not even enough to supply the country's timber needs as it were although the country's Mines and Minerals Act enjoys supremacy over all other laws.
Mining which contributes the bulk of Zimbabwe's over $3 billion annual export earnings has been lauded as a quick economic fix while timber has largely been in decline over the years due to competing interests over their spaces ranging from illegal mining to State-sponsored illegal settlements.
While mining is carried out throughout the country, commercial forestry is more commercially viable in Manicaland province and TPF has been pushing to allow the plantations to flourish.
TPF CEO Darlington Duwa said while government can decide to allow mining in the area it would not be a decision they would be happy with.
"If government says companies can mine then fair and fine. We will only comment on the decision but we obviously would prefer keeping the area under timber," Duwa said.
But the challenge with Tarka is that even if the illegal panners are pushed back and trees are planted, the illegal panners will soon return and resume their illegal operations unless they believe that the resources have been exhausted.
Source - dailynews