News / National
Chiredzi town chair up for murder
05 Mar 2018 at 09:24hrs |
Views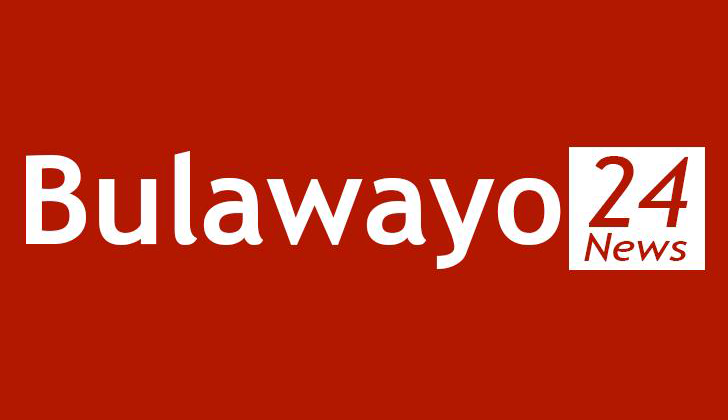 CHIREDZI - The chair for the Zanu PF led Chiredzi town council is in the eye of the storm after he was implicated in a murder cases that occurred more than seven years ago. Francis Moyo (43) is alleged to have beaten his friend after a misunderstanding over fuel at the height of the economic meltdown.
Impeccable sources close to the matter revealed that the friend identified as, Peter Madhochi Shamairai, is said to have succumbed to head injuries he sustained during the scuffle and died. He was buried at Zivuku Village under Chief Nemauzhe in Chivi. He is survived by a wife Tariro Hlanganipai and three children.
According to source Moyo and Madhochi were known fuel dealers, who had a misunderstanding over the sharing of fuel they had drained from a haulage truck. Madhochi was demanding a lion's share leading to the altercation that led Moyo and another unnamed accomplice to strike him on the head with an iron bar.
When contacted for comment Moyo said, "Ngaiende mberi case yacho. I'm not going to interfere Cde no matata handina murder case ini. Kkkkkkkkkkk iwe ini kuita murder? (The investigations may be carried out there is no case to answer here.)
He went on to dismiss the murder case as rumours that he has a pending murder case and said they are just dirty and malicious rumours from his enemies bent on shattering his dreams of representing his people in the House of Assembly.
When pressed that he told the electorate that he was endorsed by the army he only said, "Aaaah ini kutaura mashoko iwawo akuna zvakadero masoja anomisa ini kuti ndadii hangu andizvizivi ini. As for my farm I have an offer letter and anyone is free to carry out investigations," he said.
Moyo just laughed off the allegations as trivial and cheap describing them as false allegations that are not only, dubious but malicious-cooked by his political enemies for the sole purpose of misleading the electorate.
Meanwhile, in a slightly related case, Moyo was once convicted by Chiredzi resident Magistrate, Constance Mutandwa, in January 2016 for intimidation as defined in section 45 Criminal Law and Reform Codification Act 09:23, and was fined $300 or 45 days imprisonment, which he paid on January 18 2016; receipt number 059933, according to an extract from the criminal record book of the court of the magistrate for the province Masvingo sitting at Chiredzi.
This was after he threatened the Chiredzi Residents Ratepayers Association (CHIRRA) Chairman Thagar Cader and his secretary Jonathan Mpamombe that the president office had instructed him that they should not hold any meeting as residents association at Chitsanga Hall, and if they do it will be to their own peril.
Cader and Mpamombe reported the matter at Chiredzi police station leading Moyo being arrested and charged with intimidation.
Zanu PF Masvingo provincial secretary for information and publicity Ronald Ndava said he was aware of the issue but did not comment on the issue of disqualification.
"Ooooh that issue was to do with Cader who was saying they were intimidated and were barred from holding their meeting," said Ndava.
In another incident Chiredzi all stakeholders lodged a complaint to the Zimbabwe Republic Police (ZRP), over the way the police handled an accident charge involving a council vehicle number ACO 5921 that was allegedly being driven by Moyo along Masvingo-Nemamwa Highway on February 27 2016.
In a letter dated September 9 2016 in response to Chiredzi all stakeholders, Assistant Commissioner C.Dube acknowledged that after the accident the town chair provided false particulars to the police and the matter is pending at the courts.
"The aspect of providing false particulars to the police is pending at court. The docket encounters delays at the court and police do not have powers to push the prosecuting authority. You will be served with the outcome of report once the case is finalized," read part of the letter. Ndava brushed the allegations aside and said the matter was thrown out.
In a damning petition written to the permanent secretary of local government Moyo is also accused of using a council vehicle for his personal use to follow up his trucks. The council vehicle was said to be always on Moyo's private business loaded with spare parts following his broken down trucks.
In that petition Moyo is also being accused by United Chiredzi Residents Ratepayers Association of fraudulently dishing out residential stands to a decease person Methias Musana, and a mentally challenged person, Noel Machanja, which he later took and converted to his own use.
Despite numerous conspicuous cases of corruption ranging from abusing council property and his controversial farm grabbing which overlapped into Buffalo Ranch Airport's buffer zone, which left the Buffalo Ranch Airport with no buffer zone.
Moyo is still confident of unseating Darlington Chiwa, the incumbent MP and beating his supposed rival former Tongaat Hulett Agriculture director, Farai Musikavanhu.
Ironically, Moyo who had just joined the bandwagon of the aspiring candidates for Chiredzi West happens to also chair Chiredzi Town Council which estranged former minister of Local Government Saviour Kasukuwere, once threatened to fire and its administration, after it emerged that it was rated among the most corrupt local authorities in the country.
Source - online