News / National
Faith-Based Organisations Key to Securing Equity and Justice for All - Cynthia Hakutangwi
07 Mar 2018 at 18:30hrs |
Views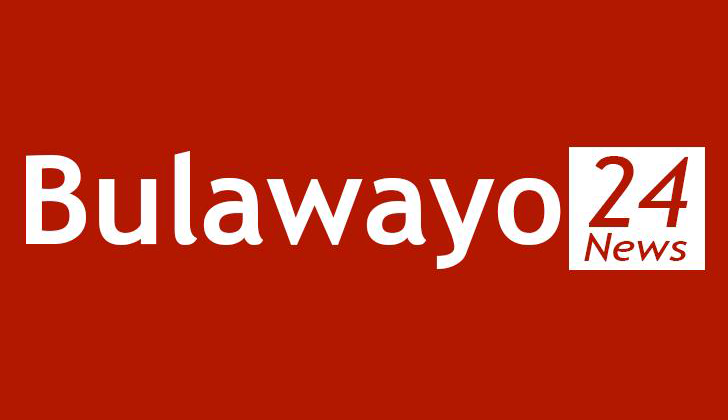 Top Female Innovative Business Leader of the Year, Award-winning (Women's Leadership Awards, WOLA 2016), Cynthia Chirinda-Hakutangwi, is rated Zimbabwe's finest and youngest woman on the rise, and who without a speck of doubt, continues to unhesitantly and fearlessly dare the odds to firmly claim her place in the once male-dominated field of provocative critical thinkers and motivational speakers. Speaking at a high profile Plenary Discussion, Cynthia boldly argued Faith-Based organisations were doing little to structurally transform society for equity and justice for all to prevail.
"While they have promoted spiritual, social, and physical wellbeing, faith-based actors have not always fully engaged in the work of structural transformation required to secure equity and justice for all", argued Cynthia while speaking to hundreds of people who had gathered at the giant Harare International Conference Centre (HICC) this week to mark the 50/50 Advocacy Campaign and Women's Manifesto Launch.
Faith-based organizations she said were, the world over, among the oldest providers of social and humanitarian assistance, with networks and resources reaching every corner of the globe yet notwithstanding their long history and impressive record, had not yet succeeded in challenging the patriarchal structures, beliefs, and practices that have perpetuated inequality and discrimination against women and girls.
"The Gender Commission of Zimbabwe works with our Evangelical Fellowship of Zimbabwe (EFZ) Women's Advisory Committee through the Women's Committee to resource and equip women in the fellowship in their leadership roles", she further revealed.
Apparently and through various strategic Leadership Development programs, the Gender Development Commission of EFZ she said, were seeking to foster increased satisfaction and ministry excellence, which was targeted at increasing glory to God.
"Through the Gender Development Commission, EFZ is implementing Non State Actors Coordination and Capacity Strengthening Programme collaboratively with The Non State Actors Apex Alliance which is a consortium of civil society apex bodies", added Cynthia.
The two and half year programme Cynthia further noted is being supported by the European Union (EU) since its commencement in 2016.
"The main objective of the project is to build capacity of non state actors to effectively participate in national development processes and strengthen coordination mechanisms within the CSOs".
In addition, the programme seeks to influence the creation of an enabling environment for non state actors to effectively carry out their development work across all the sectors. The following partners are the ones who are spearheading the implementing of the programme: Zimbabwe National Chamber of Commerce (ZNCC), Zimbabwe Congress of Trade Unions (ZCTU), Evangelical Fellowship of Zimbabwe, National Association of Non-Governmental Organisation (NANGO), Women's Coalition of Zimbabwe (WCoZ), the National Association of Youth Organisations (NAYO), National Association of Societies for the Care of the Handicapped (NASCOH), and Zimbabwe National Council for the Welfare of Children (ZNCWC).
Cynthia is a prolific writer contributing to lifestyle, wellness and leadership related publications. Her published titles include "Can The Whole Woman Please Stand Up!", "The Wealthy Diary of African Wisdom," "Destination Wholeness – Going Beyond Brokenness," "The Whole You – Vital Keys for Balanced Living" and "Intelligent Conversations: A mindset shift towards a developed Africa. She is a co-author of "Success Within Reach." "The Connection Factor: Understanding the force behind your Connections," is her new book title that will be released in February 2018. Her Film Productions Include "The Extra Mile, Women Leading in Positive Nation Building" and the "Intelligent Conversations" TV Series which inspires viewers to think about their respective contributions to Africa's continuing development. "Reflective Moments" is her inspirational Christian radio programme to be launched in March 2018.
The Campaign and Manifesto Launch which was jointly funded and organised by Hivos, the Dutch Foreign Affairs Ministry, UN Women, UNDP, Women Coalitian of Zimbabwe, Women in Politics (WiPsu) and the Parliament of Zimbabwe was running under the theme, 'Constitutionalism, Gender Equality and the Future of Women's Leadership in Zimbabwe. Several Political Parties have signed to ratifiy and impelement the historic and landmark Women's Manifesto into their respective party structures as it cannot take-off without political will. This month of March marks the International Women's Day.
The Plenary Discussion Segment was dubbed: Unpacking the Intersection of Gender Equality, Religion and Traditional Beliefs.
Source - Maxwell Kudzika-Teedzai