News / National
Guitar theft was a blessing in disguise: Taffi
17 Mar 2018 at 07:58hrs |
Views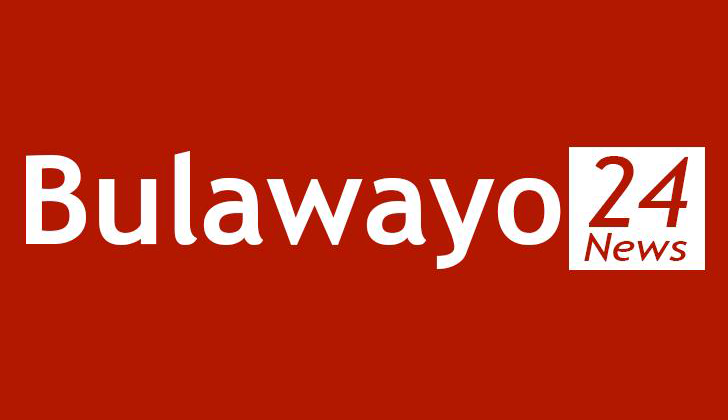 A tragedy that befalls someone can end up being a doorway that leads to blessings. This is the story behind Tafirenyika "Taffi" Dube's electric guitar that was stolen from him earlier this week.
The moment that the street musician, adored by many in Bulawayo realised that his electric guitar, that was now his sole source of income, had been stolen, he was devastated.
After pleas and contributions, Taffi — known as Bulawayo's Don Williams, got another guitar courtesy of South Africa-based maskandi musician Zinjaziyamluma and a keyboard from businesspeople who operate at Pioneer House, where he is stationed.
Purchasing an instrument is a daunting task for many aspiring musicians, worse still for Taffi, who has no formal employment besides playing in the streets of Bulawayo with the hope to get a few pennies from well wishers who pass by and enjoy his performance.
So when the guitar was stolen, it was quite heartbreaking for Taffi as three months before, his keyboard that he had been using together with the guitar for the past eight years had broken down. The musician, in an interview said he had no hope of getting replacements.
"That guitar was precious to me. I didn't want to let it go. It was my source of income that was given to me by a person who said he was a policeman.
"Prior to that, I was using another one which wasn't electric and the man saw that I needed one. So he came to me and said he'd lend me the guitar once in a while and he'd come to get it when I'm done. Funny enough, he didn't come back to get it until the day it was stolen," said Taffi.
"I used the guitar for all the gigs that I was called for in the past, whether in Harare or in Bulawayo. It was the instrument that I could play very well as I learnt to play it from when I was young. My life depended on it."
Dube was distraught, but now, after the response of well-wishers, he said he believes that the guitar's disappearance was actually a blessing in disguise.
"Whoever stole the guitar did me a favour because God gave me more in the end. I now have a brand new keyboard and guitar. All I want to say to this person who stole my guitar is, may God richly bless you. I've been brought up with the teachings that you shouldn't do tit for tat," said Taffi.
"I shed tears when I was told that my guitar was stolen. But God had other ideas and he wiped my tears away in the most magnificent manner one could imagine."
But life is not rosy for Taffi as he says money is hard to come by these days as he sometimes goes home with as little as $2 after a whole day of singing and playing instruments.
"Life is tough. This is my only source of income and I get money from people who throw in a coin or a note here and there when I sing. It's difficult to raise money for rent, food and other things monthly. Sometimes I leave here with only $2. Gigs are non-existent but I get by with the little I have from my talent," he said.
During the interview Taffi's table where he is stationed outside Pioneer House was a hive of activity as people were greeting and chatting with him. And because of his heightened sense of hearing he can now distinguish voices which people delight in.
However, the downside of all this attention is that there are some that come and start fiddling around with his keyboard, which for Taffi is a no go area.
Unashamedly, a man carrying a walking stick waltzed to the keyboard and started playing it. Even the plea by Taffi was not enough for him to leave it alone. It was only after the crew told him Taffi was being interviewed that he left it alone and went away.
"You see this is what I don't like. If only people knew how much I don't like them playing around with the keyboard. They'll damage it and I won't be able to make money off it. When that happens they won't be able to buy me a new one," said Taffi.
For some time now, Taffi has been wishing for a new amplifier as he believes the one he has is now old. Another thing that always gnaws at Taffi's brain is the fact that he needs to own a house.
"You know paying rent for all these years isn't easy. It's a cat and mouse game with my landlord sometimes. I wish I could have a house of my own, where I don't have to think about rent.
"All I'll have to think of is food and other things to sustain me. But for now, that's the life I'm living and it's difficult. I won't lie to people and say everything is well when it's not."
Source - chronicle