News / National
Why a Gukurahundi victim is against public hearings
29 Mar 2018 at 14:03hrs |
Views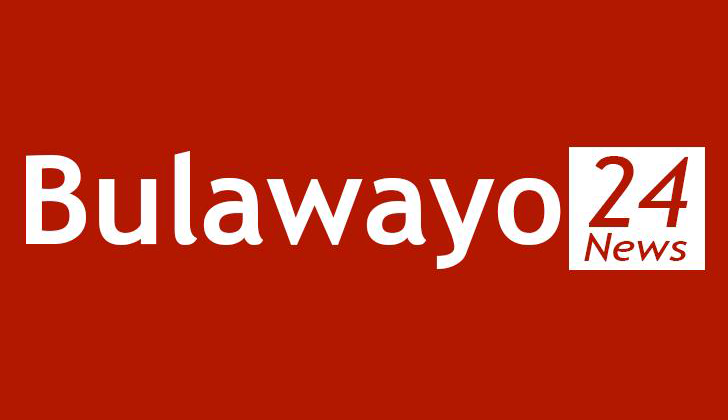 FOR Charles Thomas, an ex-Zipra activist, the five days between February 3 and 8 1983, will remain etched in his mind forever.
These are the days when Thomas came face-to-face with the brutality of the North Korean-trained Fifth Brigade soldiers, accused by human rights groups of murdering over 20 000 people in Matabeleland and Midlands.
Thomas says he was arrested together with his brother Sifiso Ndlovu on February 3 in Bulawayo during a military operation by soldiers deployed to weed out former Zipra soldiers and Zapu activists.
They were detained at Stops Camp, but managed to escape from the facility then manned by intelligence officers, before fleeing to their rural home in Nswazi, Umzingwane district, Matabeleland South.
For a while, he thought luck had smiled on him, but that was not the case as the soldiers made a follow-up and arrested him, his brother and 17 other suspects, during well-co-ordinated raids.
"After our arrest, all villagers with the exception of teachers, nurses and school children were instructed to gather at Mathendele Business Centre, where we were paraded and tortured," Thomas said.
"From there we were taken to Mawabeni Business Centre where we were joined by other people who had been captured elsewhere. We were assaulted, stabbed with knives and some of our fellow detainees died there.
"They then took us to Sibomvu (also in Umzingwane district), a place which was used as a transit camp for the abductees before they are taken to Bhalagwe (concentration and torture camp), in Kezi (Matobo district). At Sibomvu, we were subjected to more torture. All of us were bleeding, many lost consciousness and others died there."
After undergoing systematic torture, Thomas said they were taken to the dreaded Bhalagwe camp, where many people were killed during the massacres.
"At Bhalagwe, me and some of the captives pretended to be dead so that they would not subject us to further torture before killing us," Thomas said. "They believed we were already dead as I had blood even covering my eyes having dried on me. A number of the captives, including some from other areas, were stabbed or shot dead. Some were taken and thrown into disused mine shafts. A number of people were thrown into Head Gear mine shaft alive while others met their fate at Antelope Mine."
Thomas said while playing dead, he saw caterpillars making trenches and his sixth sense told him he would be buried in one of the trenches alive.
He said as he lay on the ground helplessly, he saw his brother being killed in cold blood.
"I was helpless, injured and in pain. There was nothing I could do," he said. "They practically killed my brother, Sifiso, through stabbing when I was looking at them stealthily. He was buried with other more than 700 dead villagers in a mass grave. I witnessed many people being killed that day."
Thomas said some of the captives were forced to do inhuman and disgusting things like licking menstrual blood from four women who were on their period as a form of punishment.
"After licking the blood, they were instructed to show the soldier their blood stained tongues. Whoever refused was shot dead," he said.
"I watched a pregnant woman's stomach being ripped open before a foetus was removed. Villagers were forced to roast it on fire. The woman was being accused of being a wife to a Zipra man. After roasting the foetus, they called all in-laws of the woman to eat the baby, but her father-in-law refused. He was shot five times at close range, but he remained standing until his wife came and knelt close to him saying something we did not hear and he fell to the ground, but never bled through the gunshot wounds. He died on the spot.
"The soldiers instructed the woman to eat the foetus, but she suddenly jumped at the soldier who killed her husband and bit him on the throat. She was shot on the back of the head, but the soldier was seriously injured."
Thomas, who is now a member of Mthwakazi Liberation Front, said he knew of many cases where men were forced to sleep with their mothers as punishment for being associated with Zipra or Zapu. He said fathers could be forced to sleep with their daughters with villagers being forced to sing and ululate.
Thomas considers his survival a miracle.
He said the soldiers threw them into trucks after the mass graves were filled.
"I lost consciousness along the way, but we were dumped between mountains where Mtshabezi Dam now is. We were later told that we were spotted by boys herding cattle who informed their parents," he said. "They say we were taken to Mtshabezi Hospital. And what I remember is when I gained consciousness, I was in Doctor (Davee) Boyd's room, the man who treated most of us; and in the Catholic Commission for Justice and Peace (CCJP) report Boyd reported that he treated 100 victims of Gukurahundi. I was one of those."
Thomas said some of the victims who were taken to hospital died as Boyd did not have enough space to keep them in secret since hospital staff feared the soldiers would make a follow up.
Considering these heinous acts of cruelty and impunity by soldiers, Thomas said it was not realistic and fair for the government to expect the victims to stand up at public consultation meetings conducted by the National Peace and Reconciliation Commission (NPRC) to share their humiliating experiences.
To get to the bottom of the issue and secure the truth, Thomas said a truth and reconciliation commission approach which allows victims to be interviewed in private or to make written submissions must be adopted. He said some victims went through horrifying experiences which cannot be shared in public.
"How does one stand up and declare that they were forced to sleep with their mother or lick menstrual blood?" Thomas asked.
Showing this reporter scars and medical records, Thomas said he has not fully recovered from the torture. He said he has never afforded proper treatment due to lack of funds and still feels pain to this day.
He said a doctor told him he needs a head scan to establish what should be done on his head, but funds limited him from getting the head scan and no one has come forward to assist him.
"So far, I have been given 32 recommendations by doctors to secure a US$700 brain scan because of the injury I sustained on the head during the attack, but I cannot manage to raise the money, yet the non-caring government continues to spend money on endless commissions whose findings are not used to our benefit," fumed Thomas.
He said he occasionally bleeds from the crack he sustained on the head.
"I'm haunted by what I saw during this period. By day, I have flashbacks and at night I have visions and nightmares," he said. "This is why I want a proper truth and justice commission where people who have stories they cannot reveal in public are afforded an opportunity to privately express themselves."
CCJP in 1997 produced a report on the Gukurahundi killings entitled Breaking the Silence: Building True Peace, which detailed the atrocities committed during the disturbances.
Although the number of people killed during the operation could not be ascertained by the investigators, the report details a number of gruesome murders, including of infants being burnt alive.
The report says Bhalagwe camp was "the most notorious detention centre "which had an estimated 1 800 to 5 000 detainees at a time". The report also states that many villagers were detained, subjected to beatings and massive torture, while several women and girls were raped and killed. Some women were detained to act as "wives" for the soldiers at the concentration and torutre chamber.
Many others were abducted and never seen in cases of forced disappearances similar to those in Argentina during the "Dirty War" under military rule there.
Source - the independent