News / National
Rapist 'Satanist' 's reign of terror
01 Apr 2018 at 14:03hrs |
Views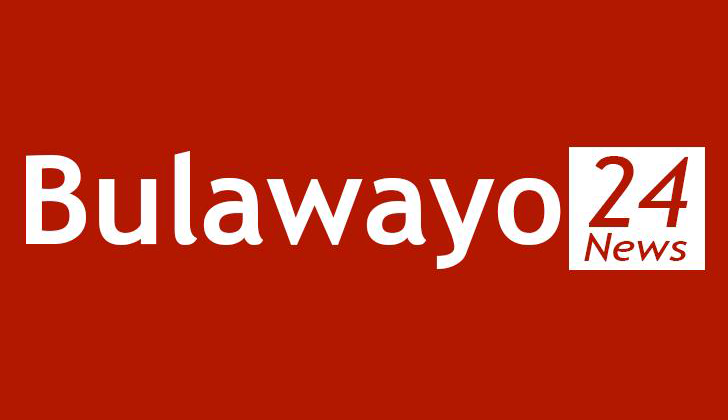 ALMOST a month after serial rapist and murderer Charles Matanga Magombedze was jailed for 72 years following a brief trial, villagers in Masvingo still live in fear as some do not believe his reign of terror has ended.
At Vadanda village under Chief Charumbira as of last week, parents were walking 15km daily to escort their children to and from school because of pervasive fear that Magombedze was not operating alone.
The villagers believe that the man - who could have raped tens of women in five months - was part of syndicate of murderers, rapists and armed robbers that are still lurking in their community. Policehave issued several statements dismissing such fears and declaring there were no 'mabhinya' [murderers] on the run out there but it appears it will take time for traumatised villagers in several parts of the sprawling Masvingo province to believe them.
Magombedze, a confessed murderer and rapist who also claimed to be a Satanist, terrorised Vadanda and neighbouring villages where he raped and killed women as well as children with chilling frequency.
During his trial on March 7, which lasted a few hours, he confessed to eight counts of rape and begged for a life sentence, claiming he was possessed by evil spirits.
However, police believe as many as 25 women were raped but the majority of them could not report the cases because they feared being ostracised by their families and the community.
Still gripped with fear, Maidei Diro [not her real name] narrated how her daughter-in-law was violated by Magombedze during his reign of terror that even caused headaches for police in the province for several months.
"My daughter-in-law had escorted my grandchildren to school together with a colleague because we had heard of a spate of rape cases in our area," she recounted.
"As they were walking back home, this Satanist attacked them, going for my daughter-in-law's friend first.
"He grabbed her from behind, produced a knife and said 'take off your underwear and bend, don't scream, or else I will kill you!'
"She told him that she was menstruating, but he thought she was lying and demanded to see it for himself."
Magombedze went on to rape the woman without protection before going for Diro's daughter-in-law.
"He is heartless," the old woman said as she clasped her hands in disbelief.
"She was left lying on the grass as he chased after my daughter-in-law, who was running away while screaming.
"Nobody came to their rescue. She was raped too, without protection.
"It is a pity. The other woman did not go to the police fearing a backlash from her husband and the community. She, however, got medical assistance."
Diro, like many of her neighbours, believes strongly that as long as Magombedze is alive even if behind bars, the risk of him returning to rape and maim more villagers remains high.
"We are living in fear here, this Magombedze is evil," she said. "I wish he was killed. One day he will come out and more women will be raped. He deserves to die."
After raping Diro's daughter-in-law, Magombedze sliced her arms with a machete before sucking the blood dripping from the wound.
"We understand he survived on his victims' blood," said Diro with tears streaming down her cheeks.
"He confessed in court that he survived on blood from his victims.
"We don't know if my daughter-in-law was not cursed with evil spirits after her ordeal since he confessed that he was a Satanist. We pray that God protects her."
Even as Magombedze is confined to a prison cell 40km away in Masvingo town, Vadanda villagers are still wary of any male strangers seen wandering in their neighbourhood.
Male visitors are interrogated and anyone who fails to explain the purpose of their visit is at risk of mob justice.
Even The Standard news crew did not escape the "interrogation" during a recent visit to Vadanda.
"If you are not careful, we will kill you here. We are living in fear of strangers," said a woman who identified herself as Melody Chitsoka after the news crew asked for directions.
The majority of Magombedze's victims are reluctant to talk about their ordeal because they fear their husbands will divorce them.
Those who are unmarried fear that opening up about the abuse could affect their chances of getting married or that their families could disown them.
"Most women did not report to the police that they were raped. They feared that they would be divorced," said 24-year-old Constance Dzarira from Mushandike village, where the serial rapist also caused sleepless nights for five months.
"The police have let us down here. For that reason, we are treating every male stranger as a potential suspect.
"We don't think Magombedze was acting alone; we want the police to come and protect us.
"Our community police initiatives are not enough to guarantee security."
The fear has also seen women abandoning projects that sustained their livelihoods such as market gardening. Gender roles have been reversed too as is it now the duty of men to take children to school.
"Every day we take our kids to school and go back in the evening to collect them.
"Now our work has been affected drastically. Our women no longer do gardening," revealed 56-year-old Michael Runesu, who said a number of his neighbours fell victim to the marauding Magombedze.
"They cannot even go to the maize fields because this guy used to attack people anyhow, anytime.
"We doubt that he was alone, it could have been a syndicate and only one has been arrested.
"The police should come and patrol this area; we want increased visibility with more police officers in our community.
"Those people you call neighbourhood watch police constables are useless when it comes to robbers and rapists in the mould of Magombedze.
"That one should be hanged or even castrated. He left untold anguish here. Most women are traumatised and some are even afraid to speak out."
Masvingo police provincial commander in charge of operations Assistant Commissioner Crispen Makendenge said tracking down Magombedze was no easy task.
"It was not easy to arrest that one," he exclaimed. "He was a man of no fixed abode and had no close relatives, who could have helped us get him quickly.
"His last two days before he was arrested were horrible and we thank the community for providing the information that led to his arrest."
Makendenge admitted villagers felt insecure after police took too long to account for the serial rapist, but assured the affected community that their safety was guaranteed.
Magombedze's case reignited calls for stiffer penalties for rapists as a deterrent against the increasing cases of violation of women.
According to the Zimbabwe National Statistics Agency, one woman is raped every hour in the country.
"People like Magombedze should be hanged," said Enita Madzvamuse, a community police constable in Vadanda.
"He was heartless and exposed many people to sexually-transmitted diseases. Some of his victims did not report their cases to the police. This is scary."
Magombedze's trial grabbed Zimbabwe's attention and sparked a social media frenzy with stories of alleged murderers and rapists known as "mabhinya" that were allegedly on the prowl across the country.
But police dismissed the stories that were spread mostly through WhatsApp as false.
Source - the standard