News / National
Govt faces tough task in graft fight
11 Apr 2018 at 06:19hrs |
Views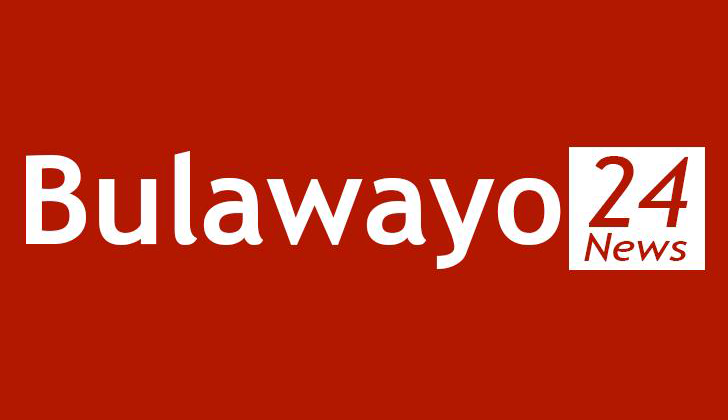 THE government faced a herculean task to stamp out deep-rooted corruption and needed to do more than just establishing anti-corruption courts, experts have said.
President Emmerson Mnangagwa has been talking tough, saying he abhorred graft which has been blamed for accelerating economic decline.
One of the efforts include the setting up of five anti-corruption courts which were officially opened by Chief Justice Luke Malaba in Harare and Zimbabwe's second largest city, Bulawayo last month, with 12 magistrates expected to preside over cases of corruption.
But economist John Robertson said anti-corruption courts would be useless if government did not rein in the culture of impunity in the country.
"There some people who consider themselves as important and think that they cannot be prosecuted. We have a group of such people with disrespect who think that they should not be held accountable by government. They think they are accorded a privilege not to be persecuted," he said.
Zimbabwe National Chamber of Commerce chief executive Christopher Mugaga said more needed to be done to fight corruption in Zimbabwe, not piece-meal approaches to fighting the scourge.
"Corruption does not end with the court. It has to do with governance issues. We have to deal with the independence of our institutions. A court by its establishment does not assist in giving evidence. We don't want to establish a court that will end up like a kangaroo court, dealing with low key cases," Mugaga said.
"Unless you are telling me that there is a new model of gathering evidence, but if there is nothing like that it will be a waste of resources. Corruption starts when the police open a docket. The police, prosecutor and judge must be independent. We don't want to have a corrupt anti-corruption court."
Corruption has been characterising Zanu-PF rule since 1980 from the days of the 1988 Willowgate scandal, which rocked the nation with less commitment done by the government to punish the offenders.
Major corruption cases that have rocked Zimbabwe since then include the ZRP Santana scandal (1989), War Victims Compensation (1994), GMB (1995), VIP Housing (1996), Boka Banking (1998), Zesa YTL Soltran (1998), Telecel (1998), Harare City Council Refuse Tender (1998), Housing Loan (1999), Noczim (1999), DRC timber and diamond UN-reported scandals (1999), GMB (1999), VIP land grab (1999), Harare Airport scandal (2001) and Ziscosteel, among others.
In most of the cases, there was no persecution or only the small fish were caught in the dragnet, frustrating the efforts of whistle blowers and the media.
Recently, former President Robert Mugabe said Zimbabwe could have lost at least $15 billion in Marange after diamonds were illegally shipped out if the country.
The parliamentary portfolio committee on Mines and Energy is currently investigating how the gems were lost.
Zimbabwe has been performing dismally on the corruption perception index.
Nigerian billionaire Aliko Dangote was frustrated in his plans to invest in Zimbabwe amid claims that ministers were demanding bribes.
Legal practitioner Chris Mhike (pictured) said anti-corruption fight had been taken to a higher level through anti-graft court in other countries that included India, Pakistan, and Indonesia and Zimbabwe could well join the league of nations that successfully rely on this tool in combating corruption.
"These courts would assume a specialised character, as distinguished from the generalised framework that characterises most other courts. That specialisation is expected to create a unique expertise on issues relating to corruption, on the part of investigators, prosecutors and judicial officers. Enhancing efficiency in the disposal of corruption cases, and heightening the integrity of the dispute resolution process are also notable rationales for the establishment of anti-corruption courts," he said.
Mhike added that greed, impunity for the 'big fish,' extreme poverty, moral decadence, and bad governance which is also known as lack of sound leadership in all sectors of Zimbabwean society have been at the centre of corruption in Zimbabwe.
"The dearth of honourable leadership has been the biggest driver of corruption in this country. Should government leaders continue on the selfish and irresponsible path of self-enrichment, personal aggrandisement and perpetuation of impunity for the rich, those who are politically connected, and those who wield political power, Zimbabwe will continue to slip on the global corruption indices. Without an improvement in the levels of political will for the eradication of corruption, the newly-established anti-corruption courts will be a useless waste of public funds," he said.
The country was rated as the 157th least corrupt nation out of 180 countries, according to the 2017 Corruption Perceptions Index reported by Transparency International (TI). The country reached an all-time high of 166 in 2008.
In 2016, Zimbabwe was ranked at 154 and 150 in 2015.
Corruption is one of the biggest impediments towards economic development and its existence scuttles investments in the country.
Investors tend to turn a blind eye in countries where there is high corruption prevalence where as a strong anti-corruption stance attract an avalanche of investments in the country.
Questions have been asked as to what extent the establishment of anti-graft courts will reduce the endemic corruption prevailing in the country.
Economist Clemence Machadu believes that improving the welfare of workers, removing bureaucracies and use of technology is critical to stamp out corruption.
"So, improving incomes of workers in government to levels surpassing cost of living might help deal with corruption, as it will give, for example, traffic police officers no incentive to take bribes on the roads. It is also important to strengthen administrative systems which have loopholes that are taken advantage of by would-be offenders," Machadu said.
"The use of technology can also help reduce corruption, as we have seen that happening in some government departments and agencies which mechanised their operations. It is also important to streamline the frustrating bureaucracies in government and other departments as these compel those who want to speed up their processes to offer bribes."
Other critics say specialised courts come at the expense of other courts. The effectiveness of the corruption courts depends on the political will to prosecute bigwigs and respect judgments as well; otherwise they will remain a toothless bulldog, they say.
"There is need for the corruption courts to be given powers; otherwise there may be delays through appeals to the Constitutional Court," an expert said.
Source - newsday