News / National
Making Zimbabwe Incorporated work
15 Apr 2018 at 11:15hrs |
Views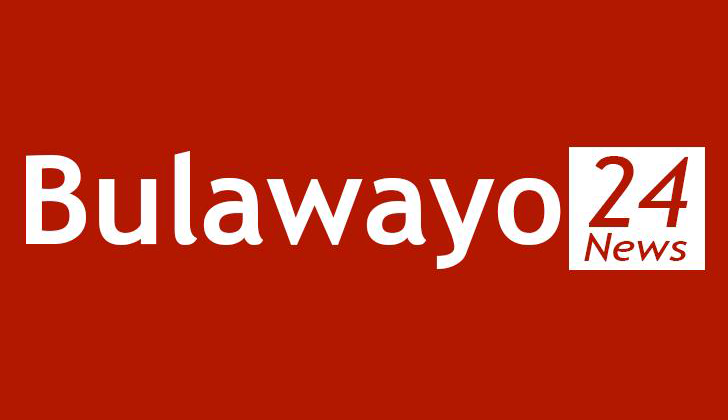 In 1998, Zimbabwe deployed its military to the Democratic Republic of Congo to fight rebels backed primarily by Rwanda and Uganda.
Since then, Zimbabwe and Rwanda did their best to ignore each other. Zimbabwe's brash nationalist posturing could not sit at ease with an African leader, in President Paul Kagame, who appeared to have the backing of a country like the United States.
That hard nationalism, coupled with strong Pan-African sentiment, could not find the diplomatic ground on which to engage Rwanda. Rwanda, perhaps after the experience and encounters with the Zimbabwe Defence Forces in the jungles of the Congo, steered clear of tangling with Harare, even as agitators pushed President Kagame to denounce then president, Mr Robert Mugabe, in the way one Seretse Khama Ian Khama was doing in Sadc.
The result was that Zimbabwe and Rwanda simply ignored each other. Each pretended the other was of no consequence, or maybe did not even exist in its world. For the wider international community, Zimbabwe represented a frustrating case of a country with immense potential; but one held back by toxic internal politics, stultifying corruption, policy inconsistency, weak institutions and an unbearable arrogance when it came to foreign relations.
Zimbabwe was easy to loathe or support. There was no middle ground when it came to Harare: other countries either stood by Harare or did their damned best to end Mr Mugabe's regime. Rwanda, on the other hand, represented the nuances in national governance that were hard to pigeonhole.
Here was a country in which peace "erupted" just quickly as genocide had in 1994 when hundreds of thousands were killed in one of the worst blood baths of modern times. That Rwanda could unite so quickly after such internal crisis made it a poster child for the global peace and reconciliation agenda.
That Rwanda's Cabinet and Parliament are dominated by women made it the darling of the global gender equality agenda. That Rwanda's administration made the country an investment destination of choice made it the preferred partner of capital. But at the same time, this was all largely built to the sound of President Kagame's cracking whip, which has not gone down well with woolly-headed self-appointed altruists who prefer a leadership style that favours pleading over issuing orders.
There are also those who say dissent is little tolerated in Rwanda, and that President Kagame does not suffer criticism lightly. A few years ago the constitution was tinkered with to extend President Kagame's right to continue standing for the top job just as his constitutional limit was due. We call him President Kagame today, but not too long ago he was Major-General Paul Kagame.
He is a soldier and soldiers have their way of doing things, achieving results along the way while those who would want to be molly-coddled complain even as they enjoy the fruits of the military man's approach. President Kagame's hard, pragmatic and incisive view of the business of running a country makes it difficult for many outside Rwanda to decide whether or not they like the man. He represents the nuances that Lee Kuan Yew also represented during his three-decade quest to make Singapore the modern marvel that it is today.
That said, after the diplomacy of ignoring each other for more than a decade, Zimbabwe and Rwanda have found each other. Last week, the chief executive officer of the Rwanda Development Board, Ms Clare Akamanzi, was in Harare at President Emmerson Mnangagwa's invitation.
Her purpose here was to share Rwanda's experiences in turning the country into an investment destination of choice not just in Africa, but across the world.
She said many things while she was here, and we carry some of those key issues elsewhere in this week's edition of The Sunday Mail.
For a country that President Mnangagwa wants to become a middle-income economy by 2030, by opening up for business, we would all do well to at least dwell on three components that Ms Akamanzi pointed out had done wonders for Rwanda. The three are unity, thinking big and accountability.
Now, this is not just motivational talk but a practical approach to building an economy that works for its citizens.
We may not have experienced the bloodshed that Rwanda saw in 1994, but we are coming from a period of acute polarisation and heated contestation that has distracted attention from the important business of economic productivity.
On thinking big, it must always be borne in mind that we can only advance as far as our horizons. This means investing in innovation; creating the conditions for ideas to not only thrive but to be tested; and opening space for the free flow of those ideas internally and with the international community.
And need we say anything about the importance of accountability and building the institutions and legislation that enhance transparency and rewarding honest, hard work? Learning Rwanda's experience is a good start. Implementing what is applicable to our situation is a great second step.
It is commendable that we are already seeing the framework for creating an economy that works for its people being erected, as signified by the parastatals and State enterprises reforms announced last week. Presidential Press Secretary Mr George Charamba has written in detail about the grand policy, legal and administrative architecture supporting this economic transformation process ("ED strategy for Zim's recovery, The Sunday Mail, April 8, 2018).
In closing, we need to stop thinking like politicians who are perpetually running for office and start thinking and acting like businesspeople who have the responsibility of making Zimbabwe Incorporated tick.
Source - zimpapers