News / National
Mnangagwa ally shoves out contestants
16 Apr 2018 at 13:41hrs |
Views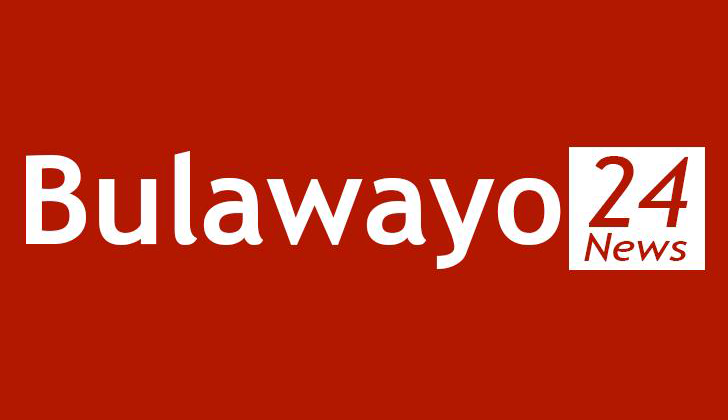 It is going to be a dog-eat-dog in Zanu-PF primary elections slated for May 05, 2018 amid allegations that the Masvingo provincial executive made some shocking decisions to disqualify at least eight sitting Members of Parliament (MPs) to pave way for top Team Lacoste members.
Most of the Team Lacoste members are now expected to run either uncontested or will face little challenge from weaker candidates.
Following a meeting held at Victoria Primary School until late yesterday, the selection committee, which was vetting Curriculum Vitaes submitted by members, decided to disqualify about eight parliamentarians. That disqualified include, all Chiredzi sitting MPs, Joosbi Omar from Mwenezi East, Tichachafa Madondo of Gutu North, Tongai Muzenda of Gutu West and Ephraim Gwanongodza of Chivi Central constituency.
Although the reasons for disqualifying the sitting MPs were not clear by the time of going to press, the development maybe going against party position articulated by the National Commissar Rtd Lt General Engelbert Rugeje which stated that the sitting MPs and councillors were supposed to be allowed to contest.
Top Lacoste members who were active in fighting former president Robert Mugabe late last year such as Lovemore Matuke of Gutu Central, provincial chairman Ezra Chadzamira and Masvingo Central MP Edmund Mhere sailed through uncontested as their potential rivals were disqualified for one reason or another.
In Masvingo West, Rodrick Mumbire was booted out to pave way for Chadzamira, while a Mr Murinye in Masvingo Central was also kicked out to allow Mhere to enter the race unchallenged. Three people were disqualified in Gutu Central to leave Matuke without a rival.
Masvingo South, which was represented by former Tourism Minister Walter Mzembi, will see Rtd Colonel Phillip Toperesu going uncontested if no one else submits a CV by day end today (Thursday).
In Bikita South, two candidates Edmore Veterai and C. Machako will go to the primaries after three other aspiring candidates were disqualified. Bikita West has four candidates, namely Beauty Chabaya, T. Mandebvu, Elias Musakwa and E Machaya. Four candidates in the same constituency were disqualified. There will be no primary election in Bikita East as the sitting candidate Kennedy Matimba will not be contested following the disqualification of four other contestants.
In Chiredzi East, the sitting MP Denford Masiya was disqualified paving way for four candidates namely Morgan Chauke, former MP Abraham Sithole, Jevas Masosota and Paul Makumi to battle it out in the primaries. Thirteen candidates from Chiredzi North submitted CVs but eight of them including sitting Robert Mukwena, the current MP, were disqualified leaving Roy Billa, one Mabika, White Wawenya and former MP Ronald Ndava to go for primaries. Two candidates; current Chiredzi Town chairperson Cllr Francis Moyo and Farai Musikavanhu will be contesting in Chiredzi West following the disqualification of three candidates including sitting MP Darlington Chiwa. In Chiredzi South, a top Lacoste Ailess Baloyi, who is former MP for that constituenc, will not be contested following the disqualification of the sitting MP Rtd Brig General Kallisto Gwanetsa.
Twelve candidates submitted CVs in Chivi South but seven were disqualified leaving sitting MP Mafios Vutete, Killer Zivhu, Mrs Hungoidza and a Mr Mutamba in the ring. Chivi Central is likely going to miss Gwanongodza if the provincial executive decision is not challenged as Paul Mangwana will be contested only by one Nyengerai after the disqualification of three other prospective candidates. Four candidates that include sitting MP Tongofa, a Ndove, a Madzingira and Clifford Mumbengegwi will contest in the election in Chivi North.
In Gutu Central, Lovemore Matuke will not be contested while in Gutu East Berita Chikwama and M. Mlambo will fight for the seat. Gutu North is likely to see Yekai Simbanegavi going uncontested as the sitting MP Madondo and two others were disqualified. Three candidates who include youth league boss Pupurai Togarepi , a Dr Guni and one Masarira will be contesting for the seat. Two candidates were disqualified in the constituency. In Gutu West Noel Mandebvu will go uncontested after the sitting MP Tongai Muzenda was blocked.
Masvingo West constituency will see Chadzamira going it alone. In Masvingo Urban, three candidates Goddart Dunira, Taguma Benjamin Mazarire and Edison Zvobgo jnr will fight for the seat. Edmund Mere will not be contested in Masvingo Central. In Masvingo North, four candidates including sitting MP Davis Marapira, a Mrs Veredzai, Ziki and Govo will challenge each other after five other candidates were blocked. The people of Masvingo North who were hoping to see businessman Pascal Mudzikisi, Blackman Mutema and cattle farmer Robert Makadho on the ballot paper will be disappointed as all those prospective candidates were disqualified.
Joosibi Omar was disqualified in Mwenezi East leaving two candidates a Muzara and a Mubaiwa contesting in the constituency. Four other candidates were disqualified in the same constituency. Five candidates will be contesting in Mwenezi West – the five include sitting MP Lamson Matavire, Tafadzwa Shumba, a Zimudari, a Hungwe and one Sibanda. A certain Mbiza was disqualified.
The executive was still deliberating on Zaka district candidates by the time of going to press. TellZim News will consistently do follow ups on the story.
Source - tellzim