News / National
Bigwigs corruption continues unabated
20 Apr 2018 at 11:12hrs |
Views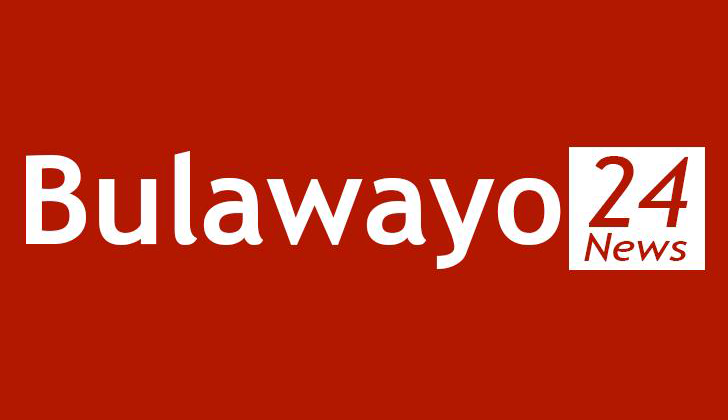 ENTRENCHED corruption and nepotism fuelled by elite members of President Emmerson Mnangagwa's administration despite the so-called "new dispensation" reflects an unabated continuation of unscrupulous practices which were the hallmark of former president Robert Mugabe's rule.
Mugabe's 37-year rule, which dramatically ended last November following a military coup, was blighted by gross incompetence and corruption ranging from abuse of public funds and appropriation of state and private property, among other bad practices.
Auditor-General Mildred Chiri's parliamentary reports unearthed corruption in the public sector running into billions of United States dollars.
Following his ascendancy to power in 2017, Mnangagwa pledged to rebuild the country's fragile economy by breaking away from the past. He stressed that he would tackle corruption, vowing to bring to book both "tigers" and "flies" in the fight.
"Corruption remains the major source of some of the problems we face as a country and its retarding impact on national development cannot be overemphasised," said Mnangagwa last year during his inaugural State of the Nation Address.
"On individual cases of corruption, every case must be investigated and punished in accordance with the dictates of our laws. There should be no sacred cows. My government will have zero tolerance towards corruption and this has already begun."
Mnangagwa also promised to uphold property rights and the rule of law as part of an initiative to create a good business environment and attract much-needed foreign direct investment.
However, the recent seizure of a flourishing state-run seed farm along Domboshava road by Vice-President Constantino Chiwenga's wife Mary was a stark reminder that Mnangagwa's rule could replicate Mugabe's reign in many respects. Mnangagwa was the enforcer of Mugabe's rule.
Prior to the farm grab, Mary was awarded a contract to offer travel and logistics services to the president's office under controversial circumstances.
Mary's unrestrained drive towards primitive accumulation of wealth has already drawn comparison to former first lady Grace Mugabe, who grabbed the iconic state run Mazowe Dam towards the sunset of her husband's disastrous rule. The seizure of Mazowe Dam, which is the country's 16th largest reservoir with a holding capacity of 39, 35 cubic meters, infuriated thousands of villagers, some of whom, earned a living through fishing and farming around the water body.
Grace and her family have many farms and built a business empire in Mazowe and elsewhere. Senior Zanu-PF leaders and government officials also looted the economy and public coffers under Mugabe.
The Chiwengas are not the only beneficiaries of Mnangagwa's rule that appears to be borrowing heavily from the Mugabe era.
Last month, Zanu-PF activists grabbed a foreign-owned gold mine - Gaika in the Midlands province, raising serious questions about Mnangagwa's pledge to uphold property rights and the rule of law. His predecessor's reign was also characterised by illegal seizures of land and foreign businesses domiciled in Zimbabwe.
The nepotism that was a characteristic of the Mugabe era has also not gone away under the "new dispensation."
Last month, special advisor to Mnangagwa, Chris Mutsvangwa's son Neville was appointed to the Ariston board by the National Social Security Authority (NSSA) in a move reminiscent of the controversial appointment of Bona Mugabe to the Censorship and Empower Bank boards during her father's reign. The appointments, which sparked fierce uproar, were perceived to be steeped in nepotism rather than merit.
During the twilight phases of Mugabe's rule, his son in law-Simba Chikore, whose aviation track record has come under intense scrutiny, was also appointed de facto boss of the debt-ridden state-owned Air Zimbabwe under unclear circumstances.
During Mugabe's rule, the country's investment deals were shrouded in secrecy and opaqueness as reflected by the diamond mining operations in Chiadzwa.
The opaqueness has continued in the new dispensation, giving the impression that the government is continuing to cultivate a fertile ground for looting and corruption and plunder, Chiadzwa-style.
The Mnangagwa administration has inked a controversial US$4,2 billion platinum investment deal with a Cyprus-based company Karo Resources.
Investment analysts say although positive at face value, the deal is prone to corruption due to the opaqueness surrounding the transaction.
Under the murky transaction, the full beneficial owners of the deal are not declared beyond half disclosures. The authorities are also silent on how the investment adds up to US$4,2 billion, an amount almost equivalent to the size of the country's budget.
Given that platinum, a non-renewable resource is being exploited in a murky deal, there is need for scrutiny and transparency.
Mnangagwa's recent visit to China, where he reportedly clinched multi-billion dollar investment deals with the Asian country has also attracted some criticism due to the opaqueness surrounding the agreements. Government has not disclosed how the Chinese stand to benefit or recoup from their investments.
He is also struggling to bring closure the raging debate surrounding the murky relationship between Air Zimbabwe and Zimbabwe Airways amid indications his ministers corruptly wanted to shut the flag carrier to benefit a private airline. A lot of stories are circulating about the ownership and operations of ZimAirways, which is associated with Mugabe's former son-in-law Simba Chikore and Transport minister Joram Gumbo.
Social commentator Maxwell Saungweme said Mnangagwa's spell in power, established through the barrel of the gun, would not tackle deep-seated corruption which characterised the rule of his predecessor.
"ED (Emmerson Mnangagwa) is a product of graft, a coup. He has been part to a graft laden administration for 37 years, in very senior positions including vice president before his coup handlers anointed him president. The only thing to expect from his regime is lip service about dealing with graft as he and his senior associates in government are so much immersed and entangled in the graft cobweb to the extent that the name Zanu-PF is an alternative definition of graft. So expecting these guys to deal with graft is tantamount to asking the Devil to believe in the Bible," he said.
Economic analyst John Robertson said although it was important for Mnangagwa to arrest corruption, it was also important for his administration to apply the law in an even-handed way.
"He seems to be very selective on his approach to dealing with corruption," Robertson said.
Source - the independent