News / National
Mnangagwa declares war on economic saboteurs
28 Apr 2018 at 14:17hrs |
Views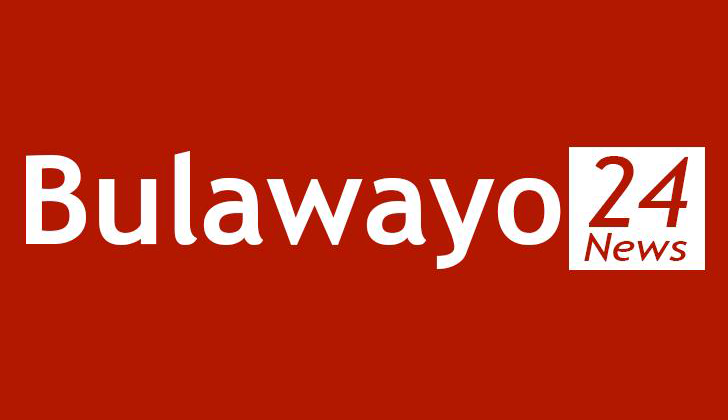 President Mnangagwa has declared war on economic saboteurs, lethargic public officers and arms of State, warning individuals and entities that continue to impede Government efforts to grow the economy will be dealt with ruthlessly. Resistance will not be tolerated.
The President said efforts to attract foreign investment, re-engage bilateral partners, attract Diaspora remittances and achieve export-led growth were key to improved productivity, a bigger economy and better rewards for civil servants.
Officially opening the 59th edition of the Zimbabwe International Trade Fair (ZITF) here yesterday, President Mnangagwa directed all public sector officers in various Government ministries, departments, agencies and State enterprises to facilitate domestic and international investment.
The President said his administration acknowledged that actions speak louder than words and demanded all public officers and various arms of Government to facilitate investment and the ease of doing business.
"My Government will not tolerate any form of public sector lethargy, undue delays, bottlenecks, bribery and corruption. Those that will be impediments in the economic growth agenda will fall by the wayside. Residual resistance of any kind is unacceptable. The mentality of 'them and us' must end," he said.
President Mnangagwa said sustainable economic growth will be achieved collectively by Government, the private sector and foreign investors.
He pledged Government support to continuously improve the country's business operating environment.
"I pledge that my administration will consistently engage with all stakeholders to further improve the business operating environment," he said.
President Mnangagwa commended business and industry for regular sector recommendations, saying Government had taken note and will strive to create conditions that make businesses "feel safe and can grow and thrive."
The President said to attain Government's vision of making Zimbabwe a middle income country by 2030 with decent jobs, broad-based empowerment, increased investment and free from poverty and corruption, there was need for collaboration.
"Government, on its part is implementing a plethora of reform measures to increase the viability and competitiveness of business across all sectors."
President Mnangagwa said his Government was taking bold steps to reform State-owned enterprises and parastatals to ensure they contributed to inclusive growth of the economy and lower costs of doing business.
President Mnangagwa said this would entail merger of the Zimbabwe Investment Authority, Zimbabwe Special Economic Zones Authority, the Joint Venture Unit and ZimTrade into a one-stop shop.
He said his Government recognised the need for a comprehensive approach to attract both foreign and domestic investment.
President Mnangagwa said Zimbabwe must be among the most industrialised countries in Africa.
On the domestic front, he said measures were being worked out to support resuscitation, retooling, expansion and modernisation of various industries through fiscal and monetary incentives, mobilisation of concessionary long term financing and continuous improvement of the operating environment.
President Mnangagwa said the drive to grow the economy, agriculture, mining, manufacturing, tourism and infrastructure development, information communication technologies and financial service sectors were priority areas for Government.
"We however realise that this cannot be done in isolation, hence we have been on a rigorous investment promotion drive through our re-engagement efforts to attract foreign direct investment, under the Zimbabwe is open for business reality. To date we have received an overwhelming response from potential investors from various destinations.
"Firm commitments have been made and Government is committed to ensure the materialisation of those negotiations, which are underway," said President Mnangagwa.
Efforts to attract foreign investment also entail the creation of Special Economic Zones whose designation would be both area- and commodity-based.
President Mnangagwa said his recent State visit to China would speed up Victoria Falls designation as a tourism and financial special economic zone.
He said value addition and beneficiation were critical for industrialisation and urged industry and commerce to increase capacity utilisation, think outside the box, innovate, use technology and appropriate solutions to reduce production costs and drive competitiveness.
"Industry must adopt viable policies and business strategies which foster export-led economic growth," the President said.
He urged large companies to create linkages with small enterprises.
President Mnangagwa said it was important to have adequate and working infrastructure and utilities as key enablers to economic development.
He said efforts were underway to increase the provision of electricity and water.
Such efforts include the recent expansion of Kariba South hydro-power station, which saw the addition of 300 megawatts to the national grid.
He said expansion of Hwange Power Station would add another 600MW to the national grid upon completion.
President Mnangagwa also said construction of Gwai-Shangani Dam had resumed in earnest following the allocation of requisite funds.
The dam is expected to generate power and increase water supplies in Matabeleland.
President Mnangagwa said resuscitation of the National Railways of Zimbabwe was on course following its partnership with the Diaspora Infrastructure Development Group.
"Similarly, my Government is cognisant of the high cost of trading across borders as well as undue congestion at our ports of entry, which impact on competitiveness in doing export business," he said.
The President said processes were underway to modernise the country's border posts in terms of physical infrastructure and enhanced use of reliable ICT systems.
He said this would ease congestion and facilitate movement of goods and people.
President Mnangagwa urged the Zimbabwe Revenue Authority and Department of Immigration Services to introspect and change their work ethic, attitude and culture to facilitate speedy movement of people and clearance of cargo.
In the face of the prevailing liquidity challenges and shortage of foreign currency, the President challenged the Ministry of Industry, Commerce and Enterprise Development to be export oriented for the country to generate foreign currency.
The President urged participants at ZITF 2018 to remain resolute and tap into all investment opportunities in the country.
ZITF was a resounding success given the high quality of exhibitions, increased local and foreign participation, the number of first times exhibitors and the exhibition space taken up.
Present at the ZITF official opening ceremony were Vice President General Constantino Chiwenga (Retired) and his wife Marry, Industry, Commerce and Enterprise Development Minister Dr Mike Bimha, President of the Senate Edna Madzongwe, Speaker of Parliament Advocate Jacob Mudenda and Minister of State for the Metropolitan Province of Bulawayo Angeline Masuku.
Chief Justice Luke Malaba, Bulawayo Mayor Councillor Martin Moyo and ZITF chairwoman Ruth Ncube were also present.
This year's edition of ZITF, which started on Tuesday and ends today, ran under the theme "Sustainable Industrial Development: Inclusive, Competitive, Collaborative".
Source - zimpapers