News / National
Zanu-PF sets up 3 250 polling stations
28 Apr 2018 at 13:21hrs |
Views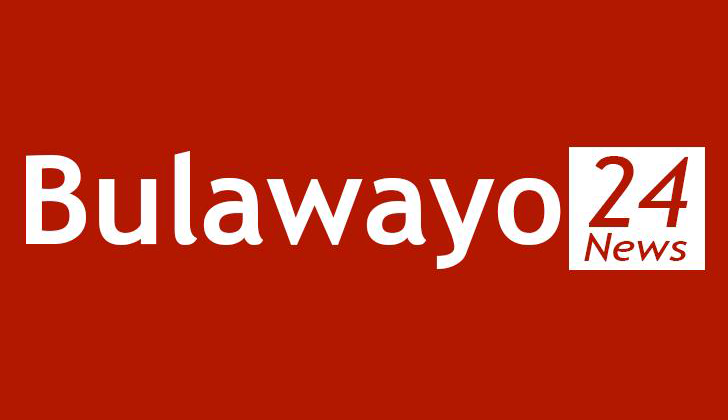 Zanu-PF has set up 3 250 polling stations ahead of its primary elections tomorrow and is ready to ensure that the polls are conducted freely, a senior party member has said.
In an interview with ZBC News yesterday, Zanu-PF Politburo member Munyaradzi Machacha, who is a member of the Commissariat department, said the list of candidates had been finalised by the national elections directorate (NED).
"I want to assure that all our polling stations will open on time on Sunday at 7am and that they close at 5.30 in the afternoon," he said.
"We are making everything that is required to make sure it moves smoothly, to make sure that all our members, all our supporters who are interested to express their choice over the candidates are given an opportunity to do so," said Machacha.
"The list (of candidates) has since been finalised."
By yesterday, Zanu-PF aspiring candidates were winding up their campaigns in preparation for the primary elections.
Over 2 000 candidates are expected to take part in the internal polls for parliamentary, senatorial and local government seats.
Zanu-PF political commissar Lieutenant-General Engelbert Rugeje (Retired) yesterday said all was in place for the elections.
"Everything is in place, but I will comment (more) after the elections," he said.
Candidates yesterday held joint rallies — a first for the 55-year-old party — in various constituencies across the country.
Perhaps the highlight of the primary elections, especially in the race to represent Zanu-PF in the harmonised elections for a slot in the House of Assembly, is in Mount Darwin South where 20 aspiring candidates, including two journalists, will be fighting it out for the seat left vacant by Mr Saviour Kasukuwere who was expelled from the party.
The joint campaigns, which have so far been relatively incident-free, began on Thursday as candidates moved from one centre to the other.
The Herald managed to catch up with the campaign by all Mount Darwin South aspiring candidates at their joint rally at Nyamahobogo Shopping Centre, which was attended by a sizeable crowd.
In his campaign presentation, ZBC journalist Andrew Neshamba said the area was lagging behind in terms of development.
"There is one training college, Madziwa Teachers College, whose location is not accessible," he said.
"Bindura University of Science Education (BUSE) has entry requirements which are difficult for rural students due to their learning conditions," he said.
"I want to mobilise resources so that we can have Mt Darwin teachers college and college for agriculture, which can create employment and give an education opportunity to our local children."
His workmate, Tendai Munengwa, who is also an aspiring candidate for the same constituency, said he was alive to the problems facing the constituency as it was his rural home.
"I know all your problems and at one time I stood by you so that you didn't pay $50 fireguard levy back in the days," he said.
"Our clinic has no medical kits for malaria and villagers are only given mosquito nets. There is no water at the clinic, while waiting pregnant mothers fetch water from far away," he said.
"I managed to sink a borehole at Machingura Village and I want to sink a borehole at the clinic. I will also bring electricity to Nyamahobogo Shopping Centre and champion Command Livestock."
Youth national political commissar Godfrey Tsenengamu urged the electorate to vote for him on Sunday, saying he was not new in the party.
Businessman James Makamba asked the people what they wanted him to do for them, and a clinic was their reply.
Campaign team leader for the constituency, Botha Katsonga, said the campaign was going on well.
In Mashonaland Central's Guruve South, The Sunday Mail Features Editor Garikai Mazara will battle it out with Patrick Dutiro and Wilbert Mubaiwa.
Addressing a joint rally, Mazara said if voted into office he would use his experience in the media industry, which spans over 25 years, to develop the area as he had managed to create relationships and synergies with non-governmental organisation, companies and businesspeople.
"I am not promising you heaven on earth," he said. "I want you to tell me your problems so that I can use my connections to develop my area. Guruve should be open for business, but it needs people with a vision."
His fellow contestants also said they were better placed to address challenges facing the constituency.
In Guruve North, sitting Member of Parliament Brigadier-General (Retired) Epmarcus Kanhanga will battle it out with Victor Madido.
In Harare, candidates also held joint rallies.
In an interview yesterday, Harare East aspiring candidate Terrence Mukupe, who will face Mavis Gumbo, among other candidates, said judging by the response from the electorate, Zanu-PF should definitely win this year's harmonised elections.
Source - the herald