News / National
Bangwato in Zimbabwe seek repatriation
06 May 2018 at 12:44hrs |
Views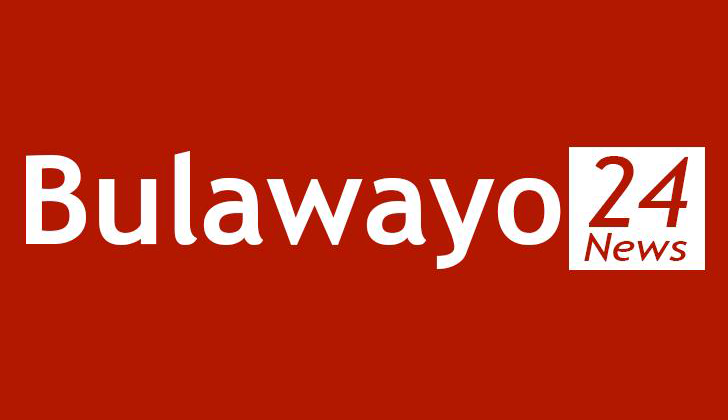 A short walk from Matsiloje village in north-eastern Botswana across the Ramokgwebana River into Zimbabwe leads to Mphoeng's Reserve. Though administratively in Zimbabwe the residents of the reserve are Batswana in all respects. Now they want to come back home. Historians support their blood links to Botswana. The residents of the Reserve, according to historians are Bangwato who settled in the place a century ago after secession from the main group in Botswana.
Professor Neil Parsons of the History Department at the University of Botswana said the residents are descendants and supporters of Raditladi and Mphoeng. The two broke away from the main group following a dispute in the 1890s.
Historian Michael Crowder in his unfinished manuscript on the late Bangwato regent Tshekedi Khama says the root of the conflict was religious. It arose when then Bangwato paramount chief Khama III declared Christianity as the official religion in all Bangwato land with himself as the head of the church. This meant he would head the Bangwato in matters spiritual and temporal. His half-brothers, Raditladi and Mphoeng and their followers challenged this. The conflict culminated in the two brothers seceding and being granted land in Cecil Rhodes' British South Africa Company Territory.
"They became allies of Cecil Rhodes and they fought on his side against the Ndebele between 1896 and 1897. As a result of their military assistance Rhodes granted them that land. Raditladi however left and went back home in 1913, but Mphoeng remained with his people," said Parsons. Mphoeng's people occupy the land to this day, and despite the fact that they are in Zimbabwe and therefore Zimbabweans by law, they have always considered themselves Batswana. Such is their link with Bangwato that they took with them names of those wards that they left behind when they went into exile.
These include among others Mere, Mokgampo, Kweneng, Maboledi, Goo-Tshweu and Matshotha.
So, being Setswana speakers, the Bangwato in Southern Rhodesia [now Zimbabwe, renamed just before independence, in January 1979], found themselves closer to the people on the Botswana side. At the time there was no border fence between Matsiloje and Mphoeng, and this allowed them to easily intermingle with the rest of Batswana on the west across the Ramokgwebana River.
"You did not need a passport to visit relatives and friends across the river. We freely interacted with people in Mphoeng as one people. We attended funerals and church in the villages in Mphoeng District such as Patse, Makhubu, Nkedile, Kweneng and so on and so forth, and people in those villages attended events in Matsiloje," said village elder Philemon Lempitile Mahupela.
Mahupela mentions the late "Mokaleng's Spiritual Healing Church in Botswana and Rre Ntharapane's church in Mphoeng," as churches that had and still have members on either side of the Ramokgwebana River. He recalls how as young men they would have boxing and football tournaments together with their friends from across the river.
"I remember when growing up, during the reign of Kgosi Gaseate Seeletso who ruled the whole of Mphoeng, that as young men from Matsiloje we would team up with those from Patse to compete in boxing and football sports against those from other wards and villages such as Kweneng, Makhubu and Satsoku near Brunaperg," reminisces Mahupela.
So easy was movement and interaction that many Batswana from the Protectorate even attended school in Rhodesia.
"I went to school in Cyrene near Bulawayo. My home was very near Patse, so near that you could hear someone talking across the river, especially in the morning. So when going to school I would usually just cross the river and spend the night at friends - boo-Ra-Tlapa, and know to catch a train in Plumtree the following day," he said At the time, says Mahupela, there were no shops in Matsiloje and people from the village bought their groceries in Mphoeng.
"Haskins had built a shop in Maboledi and people from Matsiloje bought their groceries there. We also bought our school uniform from Rre Rasegojwa who also lived across the river in the area that is now Patse,"
He says in those days, people from both sides freely grazed their cattle and dug watering holes along the Ramokgwebana River.
Then, he says, Francistown was the main centre for residents of Mphoeng, Matsiloje and the nearby areas.
"As young men, we would ride our bicycles to Francistown to buy sugar or maize or whatever items we needed. The elders rode cattle drawn carts and occasionally lorries if any came by. The stop for everyone going to Francistown was a lodge known as kwa-ga-Malane," he said.
Kgosi Seleka Moipolai of Matsiloje corroborates Mahupela's story. "We lived with those people as one people. We knew that they were Khama's people, and we had no reason to doubt that as they speak the same Sengwato that
you find in Mmadinare and Serowe. We also found many of their relatives in Serowe, Mmadinare and Tonota. Indeed we bought groceries from their area, and also got medical attention from Brunaperg,"he said. Brunaperg, which is in Mphoeng's Reserve, lies some 118 kilometres south east of Plumtree. So for a long time the Bangwato in exile lived as one with the Barolong and other Batswana south of the Ramokgwebana River, until the erection of the border fence around 1975.
"It was only after the turmoil in Rhodesia that a border fence was put up. Prior to that we freely moved between Matsiloje and Mphoeng, interacting as one people with those on the other side," said another village elder, Cecilia Kabelo-Segopa. The erection of the border fence brought an end to all this. People in Mphoeng were now officially recognised by the newly independent Botswana government as Rhodesians (now Zimbabweans). Those who wanted to stay in Botswana needed a passport to enter the country and a work or residence permit or a certificate of naturalisation.
"It appears the older generation never imagined that they would be severed from their friends and relatives by a border fence. They became alienated once the border fence was put up. Here they were, not knowing what to call themselves - Rhodesians or Batswana.
"In Rhodesia, the Shona and Ndebele peoples did not know where to fit the Bangwato in the tribal groupings that are found in the country. So they simply called them Suthu along with the Sotho-Pedi groups east of Mphoeng," said Monna Phuthi, who remains on the Zimbabwean side.
Realising how the border fence had detached their people from relatives and friends in Botswana some people from Mphoeng who at the time were resident in Botswana started lobbying for the repatriation of Mphoeng residents to Botswana. They enlisted the support of [now] Botswana's ambassador to Zimbabwe Pelokgale Seloma and current Bangwato Tribal Authority in Mmadinare Phokontsi Seeletso.
The lobby group included such names as Pelotona, Kelebonye, Rasenyai, Gwebu and Mosweu among others.
Octogenarian Hannah Pelotona says the two were the right people as they have relatives in Mphoeng and thus understand the history of the area and its people.
However there was uncertainty among people in Mphoeng and given the fact that the repatriation process is long, only a few repatriated. According to Kgosi Phokontsi Seeletso, many of those who remain have been trying to come back to Botswana, and have individually sought naturalisation.
"People want to come back. What we see happening now is these people applying for residence in Botswana as individuals. Of course it would be nicer to have them come as a group, as happened with Nswazwi's people," said Seeletso.
Kgosi Sediegeng Kgamane of Bangwato said that it is true that some of his people are in Mphoeng.
"Repatriation of a people has never been an impossible issue as you saw it happen with people of Namibian origin who left for their homeland, and recently with Nswazi's people who came back to Botswana. There is no question about the origin of the Bangwato who are in Zimbabwe, that they are a part of my people, as history will also bear witness.
However their repatriation is a matter that calls for all stakeholders to discuss and come up with a harmonious solution, especially that these people are in another country," he said. The stay of the Bangwato in Mphoeng's Reserve has had calamitous effects according to Phuti.
"In Zimbabwe our people, while registered as Zimbabweans play second fiddle to the more established tribes and as a result do not get similar opportunities as other tribes. A good example is the construction of the bridge at the Mphoeng /Matsiloje Border. I can guarantee you that you will not find a single Motswana from Mphoeng hired to work there, while the bridge is being built in their area. Instead you have people coming from as far as Gweru and Harare to do the job. The same applies to police, immigration and customs personnel at the border. They are people from far who do not understand the intricate history of our people. In Botswana we are treated as Makwerekwere as we are Zimbabweans by law," said Phuti. This he said has left his people alienated, and living in a vacuum, hence their heightened desire to come back home.
Source - Mmegi