News / National
'The voice of the people is the voice of God'
09 May 2018 at 15:15hrs |
Views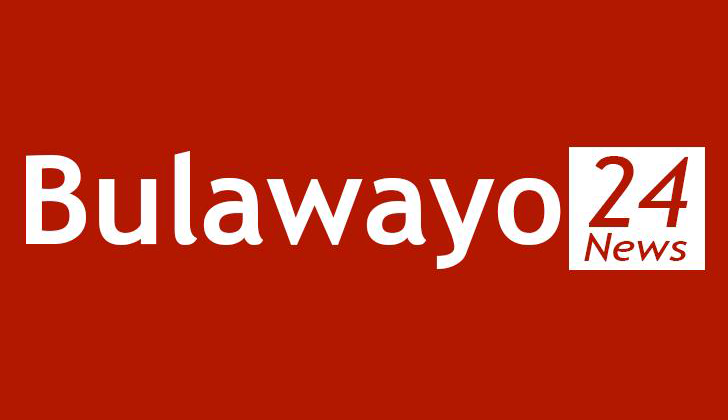 At Zanu-PF's headquarters and in Harare's central business district, the signs of the deep pockets of the ruling party are on full display.
A large banner in the green and yellow colours of Zanu-PF is emblazoned with the image of its candidate, President Emmerson Mnangagwa. "Delivering the Zimbabwe you want," reads the imposing banner that covers, from top to bottom, one side of the multi-floor party headquarters.
The same image of a smiling Mnangagwa promising to deliver on health, education and fight corruption is dotted across billboards and roadsides across different parts of the city. One billboard, is inscribed with a statement popularised by Mnangagwa when he rose to power in November last year: "The voice of the people is the voice of God."
Media reports in Harare suggest that Zanu-PF has a war chest funded to the tune of $200m, which it will splurge on during the campaign trail.
However, ordinary citizens are little impressed. The sentiment on Harare's streets is that Mnangagwa's rise to power on the back of a wide range of promises has failed to translate into meaningful material change for citizens.
The shortage of US dollars - the official currency - persists while there is still little sign of investors. An estimated 70 companies either closed down or filed for liquidation in the six months between October 2017 and March 2018, according to submissions to the courts.
Alex Magaisa, a UK-based lawyer and former advisor to Morgan Tsvangirai, the late opposition MDC founder and president, castigated Mnangagwa on Facebook.
"In this monstrous poster they describe [Mnangagwa] as a man of action. Let us examine the man of action since November: action on corruption? Zero. Action on so-called externalisers? Zero. Action on diamond looting? Zero. Action on cash crisis? Zero. Action on state media bias? Zero. Action on electoral reforms? Zero. Action on past atrocities? Forget bygones. Action on chiefs? Plenty of cars. Action on billboards? Plenty of billboards! Man of action, indeed."
With elections about two months away, the main opposition MDC is raising its voice over the lack of electoral reforms under Mnangagwa, despite his pledge for free and elections. The party's leader, Nelson Chamisa, has threatened to take the Zimbabwe Electoral Commission to court for allegedly slowing down the ongoing biometric voters' registration exercise as part of an alleged plot to disenfranchise mostly urban voters.
However, all these concerns do not seem to worry Zanu-PF very much.
The elections are "ours to lose", the country's vice-president Constantino Chiwenga, who is also the second secretary of Zanu-PF, jubilantly told nearly 3,500 delegates gathered for the official launch of the party's election campaign on Friday.
The event, which also marked the unveiling of the party's election manifesto, themed, "Unite, fight corruption, develop, re-engage, create jobs," kick-started election season. It will be the first time that Zanu-PF heads to an election without its longtime former leader, Robert Mugabe as the presidential candidate.
Even then, a confident and composed Mnangagwa told delegates that with him, "Zimbabwe is in good hands".
Mnangagwa will square off against Chamisa, the MDC's interim president, who took over the leadership of the party in February following Tsvangirai's death. Chamisa, who also heads an alliance of six opposition parties is currently in the UK where, to date, he has addressed a rally in Bedford and delivered a presentation to the Oxford Union. He will appear before Chatham House and also have an interview on the BBC's HardTalk programme on Thursday.
Chamisa's trip to the UK is widely seen by political observers, as a counter-charm offensive to Mnangagwa who has thawed relations between Harare and London. Last month, the foreign affairs minister Sibusiso Moyo was in London and led efforts for the country's re-acceptance into the Commonwealth. Moyo also delivered a presentation at Chatham House.
In a sign of rising political temperatures, Mnangagwa and Chamisa have taken pot-shots against each other. Mnangagwa said Chamisa must first fix the legitimacy issues that plague his party, before making any attempt to fix the country.
At his rally in Bedford in the UK, Chamisa mocked Mnangagwa over his plans to turn Zimbabwe into a middle-income country by 2030. "Will he still be alive by then?"
Source - BusinessDay