News / National
Zapu-PDZ merger teeters on the brink: Nyagomo a 'ceremonial VP'
14 May 2018 at 11:13hrs |
Views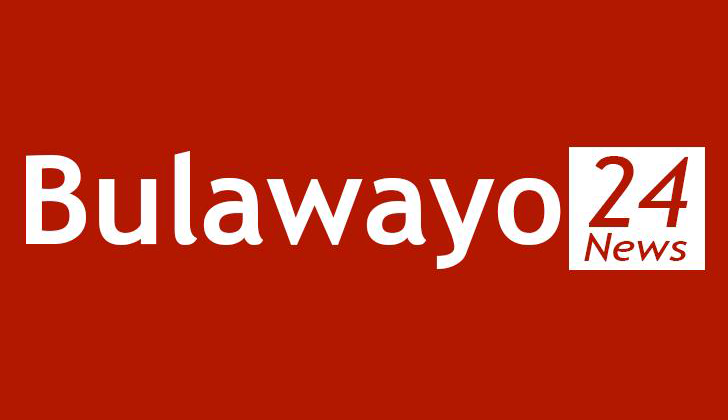 JOHANNESBURG - The Zapu-Progressive Democrats of Zimbabwe (PDZ) merger is headed for stormy waters, following allegations of disrespect and mistrust between the two opposition parties. If untamed, the crisis could lead to a split of the party in a matter of weeks, say party insiders.
Zapu, led by former Home Affairs Minister Dumiso Dabengwa and PDZ - led by Barbara Nyagomo, came together in March, after they ditched the Elton Mangoma-led Coalition of Democrats (CODE), citing "security concerns".
The agreement of the merger was that the resultant formation would be called Zapu and be led by Dabengwa, while Nyagomo became the party's new Vice President, in place of Mrs. Lora Makuzva, who was allegedly sidelined under unclear circumstances. Another condition of the merger was that PDZ officials would be assimilated into Zapu structures, in positions "equal" to those they held in their party.
However, Zapu and PDZ insiders at the weekend revealed that the alliance was teetering on the brink, counter-accusing one another in a manner that exposed the bad blood that exists between the two camps. PDZ members accused some Zapu top officials of treating them with condescension and reducing Nyagomo's role to that of a ceremonial Vice President, while Zapu officials accused the PDZ of exuding "suspicious" behaviour.
Zapu spokesperson, Iphithule Maphosa, rubbished the possibility of a split at the weekend, calling it "a fantasy".
"It is a fantasy, ZAPU is not in turmoil," said Maphosa. "It is just a figment of a very imagination fertile mind (sic). We see them by their actions and pronouncements, non-members who are hell bent in destroying the mother party. It's not the first time and surely it is not the last attempt. ZAPU is seized with preparation for elections while detractors are being paid to peddle lies of a split."
However, WhatsApp chat messages from last week, seen by this reporter, showed all was not rosy in Zapu, barely two months after the two parties formed their alliance.
In one of the chats, Nyagomo complained that she was being kept in the dark about events regarding the party presidency, having to rely on banners, press reports and information from junior members.
"Can u please tag the VP in any communications regarding the President's office and ZAPU. It's not proper for me to know about the President's visit to UK via social media or via a flyer by ZAPU UK. But hey, if u want me to continue as a Ceremonial VP then continue as before," wrote Nyagomo in one of her complaints.
Responding to Nyagomo's complaint, Edwin Moyo, the party's Secretary for International Relations, indicated that Nyagomo was being sidelined as per "instructions", without stating where they came from. Moyo wrote: "Cde. VP, we are officers on the ground. We only carry the instructions and run with them. Your request is well noted yet not proper channel to air. That should be directed to the Presidency," to which Nyagomo retorted, "No worries continue as instructed."
In the same thread, Dr Ralph Mguni, former ZAPU Secretary-General, wrote: "The President's travels are coordinated via the SG's office. That office controls all information about the President whereabouts, making judgments about all security issues. The guidelines were mapped out a while ago. What VP indicated is critical. When the President is out of the country, the VP is acting President and all party issues are resolved through her."
Nyagomo also raised complaints that while PDZ members' curriculum vitaes had been submitted to Zapu – as demanded by other Zapu officials for purposes of their re-deployment in the party, she remained uninformed about "who is who in ZAPU".
"ZAPU demands CVs from Partner Members PDZ. I have never heard of that in any political Coalition/Merger/Alliance. Joining a Party is never a certificated job of work. PDZ Members are now fully fledged ZAPU Members. They all deserve to be treated with maximum respect and honour and not as aliens. I have never seen the CVs of the ZAPU NEC members demanding CVs from PDZ," complained Nyagomo.
Despite his categorical denial of the tensions, Zapu spokesman Iphithule Maphosa was also represented in the chat thread. "We are trapped in this mediocre pond because we fail to separate political processes from corporate processes," wrote the Zapu spokesman.
"We fail to understand the difference between leadership and management. Leadership is horizontal in form while management is vertical. We are busy managing each other here instead of providing leadership, that's why there is this emphasis on CVs and profiles, unnecessarily if one asks me. Indlala iyasabalala eMaguswini abantu besadinga amaCVs. (Hunger is wreaking havoc in the rural areas while people are busy looking for CVs)."
PDZ members who spoke to this reporter expressed misgivings about their delayed deployments in Zapu structures, accusing Zapu of treating them as second-class members.
"We don't know how long we will be kept at bay, yet we want to start working and bettering the fortunes of the party. A lot still needs to be done, yet we remain members of the National Executive Council (NEC) without portfolios," said a PDZ official.
"We have tried to talk to other Zapu members, but it seems most of them are not prepared to work with us, for reasons only they understand. We need to be positioned where we can execute our responsibilities up to the required standard."
In one of her chat messages in the group, Nyagomo suggested that ZAPU put more emphasis on academic, theoretical, protocol and procedural issues, adding the party had a "BIG Theory-Practice Gap".
"We must focus more on the ground and be with the people. We need more social and emotional intelligence to use on the ground," said Nyagomo.
A Zapu member who confirmed there were still some logjams in efforts to deploy former PDZ members in the broader Zapu, suggested that the party did not trust them.
"There is a lot that still needs to be done before we can deploy the members who came from PDZ. There are trust issues involved and in such a situation, you need to know who you are deploying and where," said the official.
Indications are that should things persist as they are, the Zapu-PDZ merger could end acrimoniously within the next few weeks, as Nyagomo is under pressure from her party members to break up from the alliance and contest the 2018 election as PDZ.
Nyagomo refused to comment Monday morning, saying party internal politics were not for the press.
"Watanga iwe. I don't know where you got that, but I have nothing to say to you. I don't discuss party internal processes with the press, bye," said the Zapu Vice President.
Should Nyagomo and her party pull out of the merger, this would be the third time a Zapu Vice President left the party in unceremonious circumstances.
She would have gone the same direction as Emelia Mukarakatirwa and Makuzva, who both left under unclear circumstances. It appears that some senior officials surrounding Dabengwa are angling to replace the Zipra intelligence supremo, who has indicated his desire to quit politics when he turns 80 years old - 2019, although that may change in the unlikely event that the decorated former Home Affairs Minister wins the Presidential election that he is contesting this year.
Source - Mxolisi Ncube