News / National
Villagers relive horrific battle
20 May 2018 at 09:52hrs |
Views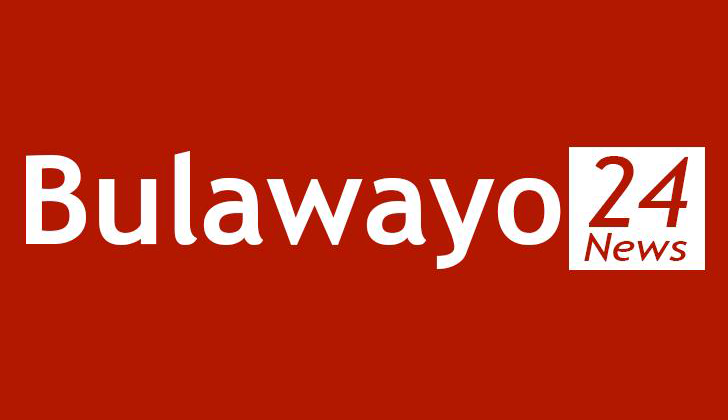 FOR 88-year-old Mrs Bhikhayeli Moyo (nee Dube), reliving the events of February 1979 is like recalling a gruesome scene from a horror movie, as it is the day her village of Ratanyana in Kezi ran red with the blood of her last born child and three grandchildren who were mercilessly executed by Rhodesian forces.

With Zimbabwe's independence on the horizon, battles between the Rhodesian forces and the liberation war fighters had reached fever pitch, with both sides not yielding an inch as the war reached a violent crescendo. It was in such a background that a unit of 12 guerillas led by the Zipra regional commander for the Southern Front 3, which covered Kezi, Gwanda, Mangwe and Beitbridge districts, Adam Dube whose pseudo name was Mphini found itself cornered by the Rhodesian forces near the homestead of Gogo MaDube at Ratanyana.

Mphini and 10 of his men perished in that battle, which according to the villagers raged from around 10am to 5.30pm. Although the Rhodesians might have won the battle, they were in frustration after seeing their chopper brought down by the guerillas, gunned down the four minor children in a brainless vengeance. Only one guerilla survived that raid.

Sunday News on Wednesday last week visited Ratanyana and Mashumba villages, which on that day were the theatre where the unforgettable script was played. The villagers said they would never forget what they went through on that February day at the hands of the Rhodesian forces as some were beaten, homesteads set alight while the body of Mphini was tied to an army truck and dragged around by the Rhodesian forces in that momentarily triumphant moment. The behaviour of the Rhodesian forces was meant to instil fear into the hearts of the villagers in a bid to deter them from supporting the freedom fighters from the two sides of the nationalist forces, Zipra and Zanla. The two villages are located between 25 and 30 kilometres from Maphisa Growth Point.

"Kwaku khonapho kubo-10 when the guerillas led by uAdam, who comes from this area were being pursued by amabhunu. All of a sudden there were sounds of aircrafts. I think the guerrillas were avoiding engaging the enemy forces within the village and since our homestead is the last and after passing by that is where the fighting erupted. In fact all the fighting happened around our homestead," recalls Gogo MaDube.

"My last born child, uNokuthula and my four grandchildren were out in our field and so they found themselves trapped there. The two forces fought for a long time and that prompted ubaba (her husband) to get out of the hut and sit in the open within the homestead as he was worried about what our grandchildren were exposed to, but couldn't do anything about it. So he felt it was better to die than hide while abantwabethu were out in the open. Planes were bombing while the guerillas were trying to find somewhere to hide as this place has sparse vegetation at the same time returning fire. I remained in this kitchen hut that we are in today as the fighting raged on and that was from morning kwaze kwaba ntambama ngama-5."

She said after there was a lull in gunfire, Rhodesian soldiers then approached her husband and asked him who was the owner of the field and when he said it was his, they told him that they had killed the children who were hiding there.

"I became powerless and I started looking for a rope to hang myself. I felt it was better to die. I had lost my last born child, a girl who was in Grade Seven and the three grandchildren who were younger than her. Only one had managed to escape. We were taken to the scene and found two of them still clung to each other. They died in that position, seeking protection from each other," narrated Gogo MaDube with her voice choking and tears rolling down her face.

"At that moment I ran around looking for a rope to hang myself, but I was restrained. I felt it was better to die. During that heavy fighting the abafana (guerillas) managed to bring down a Rhodesian aircraft and it fell into our pigsty. Some scraps of that aircraft remained here for some time."

Her daughter, a retired school teacher, Ms Ntombiyejele Agnes Moyo picks up the conversation and says: "I was a teacher at Lwendulu School in Hwange when the incident happened. I lost my child, a daughter in that battle. A Rhodesian aircraft was downed by the guerillas in that intense fighting and fell into our family pigsty. My son managed to flee and is now a university graduate who was once a manager at Hwange Colliery Company. He is now working in Harare. It was a traumatic experience to travel all the way from Hwange to this place after such an incident."

Another villager, Mr Zibusiso Ncube from Mashumba said although he was not personally subjected to the beatings and torture like other villagers, he still has vivid memories of that day. Mr Ncube described the 12 Zipra guerillas as brave men who displayed their high military skills despite facing ground and air troops as they held their own.

"Those guerillas proved that Zipra was a strong and highly trained force. From 10 am to 5pm they held their own. They realised that they were cornered but chose to die fighting instead of surrendering. They even shot down a Rhodesian aircraft in a battle, which to me is historical. Bafa bezendlalele," said Mr Ncube.

"I urge the political leadership to come up with something to show appreciation of the bravery of those 12 men."
However, no one among the villagers was subjected to physical torture like Mr Ndodana Sibanda, who was an agent for Pelandaba Bus Services at Mashumba at that time. Mr Sibanda said even before the battle began he had already tasted the cruelty of the Rhodesian forces.

"For me it started like any other day when I woke up early and headed to Mashumba Business Centre to issue out bus tickets as I was the local agent of Pelandaba Bus Services. During those days there was stiff competition for passengers between Pelandaba and Shu-Shine Bus Services," said Mr Sibanda.

"I was part of the people who were rounded up by the Rhodesian forces and force-marched to Ratanyana. For us the situation was peaceful as usual although a few days before there had been a contact where Zipra forces had killed seven Rhodesian soldiers. However, after ticketing the passengers there was an explosion of gunfire and when we looked around we saw two white and four black soldiers."

Mr Sibanda said while they were still in shock, a fellow villager, Banana who was with him them took off, jumped into the next homestead where he picked a child and melted into the bush despite warning shots being fired.

"The soldiers then started beating us and they drove us into Mill's homestead who was the Zapu chairman. They then asked who among us was Ndodana Sibanda and when I said it was me, their faces changed and they said I was the one they were looking for," said Mr Sibanda.

"I was accused of working for Zapu as the youth treasurer and for caching arms for the guerillas. While I was still trying to come to grips with what was happening, I was ordered to mix Mill's grain with soil and ashes. Then after that we were ordered to show them a businessman's premises who was also accused of harbouring the guerillas. On our way we overhead on their radio that there was a contact at Ratanyana. We then walked to Ratanyana and when we were within the village, we were ordered to take cover, then an aircraft emerged and started releasing bombs. There was smoke all over the place. The situation just changed with the whole place covered in smoke, a situation that continued until around 5pm."

Mr Sibanda said since the vegetation was sparse, he witnessed all the fighting drama from that morning until the evening.

"I saw all the bombing and the gunning down of seven guerillas. Although the Rhodesian soldiers were ordering from their planes to put down their weapons and surrender, they refused and chose to die for this country. It was painful. However, the solace is that the guerillas despite being outnumbered and exposed gave the Rhodesians a tough them, they did not have it easy as one of their aircrafts was shot down. I saw everything," said Mr Sibanda.

He continued: "While all this drama was unfolding villagers were fleeing from their homesteads to areas they perceived to be safe. Then after a long time their commander ordered them to stop. They started picking the bodies of the guerillas and among those was that of Adam, we knew him very well as he was a Ratanyana boy. His badly injured body was then tied to the army truck and dragged along the road. I was one of the people who were now under the custody of the Rhodesian soldiers and we were put in the army trucks on our way to Kezi Police Station."

Mr Sibanda said when they got to Mashumba Business Centre, they found villagers who had fled from their homes gathered there and among them was an old man with a hearing problem.

"One of the soldiers then asked the old man whether I was a guerilla and the old man probably because he had not heard clearly agreed that indeed I was one of the guerillas. I was thoroughly beaten," he said.

Mr Sibanda said he was taken to Kezi Police Station where he was subjected to beatings and electric shocks in a bid to force him to admit that he had an AK-47, which he had hidden somewhere.

"That was the beginning of my detention, from Kezi I was taken to Gwanda and then moved to Grey Prison in Bulawayo. I was later taken to Wha Wha in Gweru and finally Khami Maximum where I was kept until March 1980," he said.

Former Zipra guerilla and one of the senior commanders in SF3 during the war, Jabulani Sibasa who operated under the name Mgugiselwa Mahlangu explained the events leading to that battle where their commander, Mphini died.

Sibasa said a few days before that battle, about 80 guerillas trained at Mlungushi in Zambia had arrived in that area and Mphini who had also returned from Botswana was looking for them so that he could take them for deployment in Beitbridge.

"Mphini arrived at night and was not aware of the heavy deployment by the Rhodesians and had not met us for a debriefing. It looks like the Rhodesians had been given intelligence that a regular unit was on the ground and they came with all sorts of weapons," narrated Sibasa.

"So when Mphini and the unit he was with emerged at Ratanyana on that morning the Rhodesians were watching from their OPs on the nearby mountains. Mphini was under close observation and they were surrounded, there was no way they could have survived because the Rhodesians were well prepared as they thought they were going to face a conventional and big unit. They brought everything and they were all over. We lost a great military man in Mphini, he commanded our region very well."

Asked what could come into Mphini's mind after realising that the enemy had surrounded him, Sibasa had this to say: "Knowing Mphini there is a possibility that he told those boys that 'if you run away I am going to kill you myself, so we are all going to die here but after killing them as well.' Mphini was a character and a brave soldier. It took us time to accept that he had indeed died. I had never thought that such a military genius could die in battle. "


Source - zimoapers