News / National
ZSD Press Statement - appeal to SADC observers to judge Zimbabwe elections truthfully and follow own advice
21 May 2018 at 20:56hrs |
Views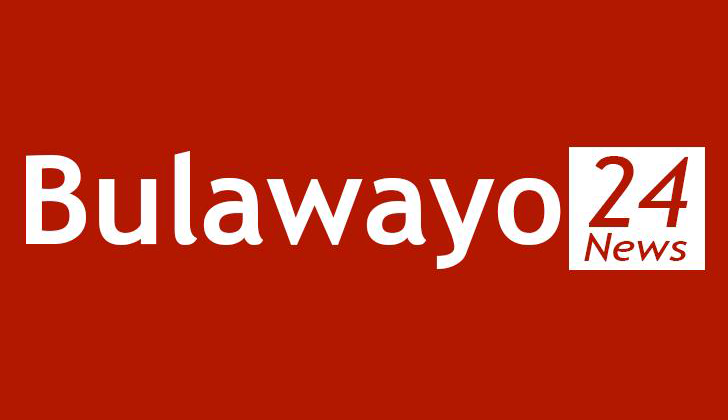 Executive Summary
Our appeal to Zimbabwe election observers is simple: please judge whether these elections are free, fair and credible as you would wish elections conducted in your own country. By lowering the election standards, as has happened in the past, the observers have not done any Zimbabwean but especially the long-suffering people of Zimbabwe any favours.
We, the people of Zimbabwe, accept that the country is in serious economic and political trouble and root cause is the country's repeated failure to hold free, fair and credible elections. We should have never allowed President Robert Mugabe and his Zanu PF government to erode our individual freedoms and rights including the right to free and fair elections, in the first place. In the last 38 years we have had many opportunities to end the corrupt and tyrannical Zanu PF dictatorship, the best chance being during the 2008 to 2013 GNU; but wasted them all.
SADC leaders were right in recommending that the 2013 elections should be postponed allowing the democratic reforms designed to stop Zanu PF rigging the elections to be implemented. Sadly, both Zanu PF and the opposition, MDC, would not listen and the elections went ahead. Zanu PF rigged the elections, as SADC had predicted, dragging the nation even deeper into economic and political chaos. The former pushed unemployment to 90% and has left ¾ of our people living on US$1.00 or less a day. The latter has seen Zanu PF implode leading to last November's military coup, giving those responsible for establishing and ruthlessly imposing the Zanu PF dictatorship on the nation even greater power.
President Emmerson Mnangagwa and his coup junta know their regime is illegitimate since it was born out of the coup. They have sort to address this by promising to hold free, fair and credible elections. No serious analyst ever believed them; they did not risk all to wrestle power from Mugabe only to risk losing it in free elections. The task before us all is to demand that the regime deliver on its promise.
If these elections are NOT free, fair and credible then they must be ruled null and void. This will force Zimbabwe to revisit and implement the democratic reforms that should have been implemented during the GNU.
What Zimbabwe needs right now is a way to transition from the corrupt and tyrannical one-party dictatorship to a free and democratic system of government. By failing to hold free and fair elections, Zanu PF has given us the golden opportunity to force the party back to agreement leading to the last GNU. We cannot afford to waste this chance.
1) Zimbabwe's torturous path to a de facto one-party dictatorship.
It is no secret that Robert Mugabe and his Zanu PF party wanted Zimbabwe to be a one-party state and were forced to adopt a multi-party system in the Lancaster House constitution. It is a matter of historic record that Zanu PF did not withdraw its freedom fighters into assembly points as agreed with the sole purpose of intimidating the electorate to vote for the party. The 1980 elections were about voting to end the civil war, Zanu PF made it very clear the war would continue if it lost the election, and therefore were not free and fair elections.
Zanu PF won the 1980 elections and used its position to undermine the country's democratic institutions, the rule of law and blatantly deny the people the basic freedoms and human rights including the right to free, fair and credible elections and even the right to life to impose the de facto one-party, Zanu PF, cum one-man, Robert Mugabe (to be replaced by Emmerson Mnangagwa last November) dictatorship.
What Zanu PF was willing to do to retain political power at all cost was most graphically illustrated in the 2008 election. President Mugabe lost to Morgan Tsvangirai who polled 73% of the votes in the March vote, by Mugabe's own admission. Zanu PF ordered ZEC to recount the votes and after six weeks of cooking up the figures, whittle Tsvangirai's vote to 47%, enough to force the run-off.
During the run-off Zanu PF deployed its party thugs, war veterans and spear-headed by personal from the Police, Army and CIO with instructions to punish the people for having rejected Mugabe in the March vote.
"What was accomplished by the bullet (evoking to the civil war) cannot be undone by the ballot!" boasted Robert Mugabe, encouraging the wanton violence and barbarism he had unleashed.
Mugabe won the run-off by a staggering 84%. However, no one, not even SADC and AU known for turning a blind eye to Zanu PF's rigged past elections, would accept the 2008 elections as having been free and fair. SADC forced Mugabe to agree to the implementation of a raft of democratic reforms designed to take away Zanu PF's dictatorial powers and allow free and fair elections. A GNU including Zanu PF and two MDC factions were tasked to implement the democratic reforms.
2) Why the 2008 to 2013 GNU failed to implement reforms.
The task of implementing the democratic reforms fell on Morgan Tsvangirai and his MDC friends. SADC leaders, as the guarantor of GNU, did their best to remind MDC to implement the reforms but their nagging fell on deaf ears. MDC leaders failed to get even one reform implemented in five years of the GNU.
"Mazivanhu eMDC adzidza kudya anyerere!" (MDC people have learnt to enjoy the trappings of the gravy train, they will not rock the boat!) Boated Zanu PF cronies; summing up why MDC leaders were not implementing the reforms.
3) Why SADC leaders wanted 2013 elections postponed.
When SADC leaders realised that none of the democratic reforms had been implemented during the GNU, they call for the elections to be postponed because the same environment that had allowed Zanu PF to blatantly rig the 2008 elections existed.
"If you go into next month's elections, you will lose; the elections are done!" SADC leaders warned MDC leaders, according to Dr Ibbo Mandaza who was present at the June 2013 SADC summit. See details of that interview on violetgonda.com.
Of course, SADC leaders were right; with no free public media, no independent ZEC to produce a verified voters' roll, Zanu PF free to spend billions of dollars of looted public funds to bankroll its vote-rigging schemes, etc., etc.; it was futile to expect the 2013 elections to be free and fair. Zanu Pf did rig the elections, as expected.
Sadly, not even one reform was implemented since the rigged July 2013 elections. The problems are still there today; public media is not free, ZEC has failed to produce a verified voters' roll, Zanu PF has been spending millions of dollars buying Chiefs, party candidate, etc. new vehicle when hospitals have no ambulances, etc. This year's elections "are done", as SADC leaders would put it.
4) Why is the opposition participating in flawed elections against SADC advice?
By failing to get even one reform implemented during the GNU, Morgan Tsvangirai and his MDC friends have proven beyond all reasonable doubt that they are breathtakingly corrupt and incompetent. They are a broken clay pot should have retired from public life; they did not out of greed. Zanu PF has exploited the opposition's greed by offering them a few gravy train seats to entice them to take part in the elections regardless how flawed the process.
"The worst aspect for me about the failure to agree a coalition was that both MDCs couldn't now do the obvious – withdraw from the elections," confessed Senator David Coltart, MDC minister in the GNU, in his Book, The Struggle Continues 50 years of tyranny in Zimbabwe.
"The electoral process was so flawed, so illegal, that the only logical step was to withdraw, which would compel SADC to hold Zanu PF to account. But such was the distrust between the MDC-T and MDC-N that neither could withdraw for fear that the other would remain in the elections, winning seats and giving the process credibility."
Senator Coltart was trying to justify why he and his fellow MDC friends contest the July 2013 elections against SADC leaders' pointed advice not to. The MDC factions have since formed the MDC Alliance are they are still contesting this year's elections regardless.
Zanu PF and President Mugabe did not want the 2013 elections postponed for the simple reason they did not want their carte blanche powers to rig elections removed. Mugabe even threatened to leave SADC if the regional body had insisted. "Who is SADC, we can leave SADC anyway!" he said, according to Dr Mandaza.
5) Why SADC turned a blind eye to rigged July 2013 elections
Having advised both Zanu PF and the opposition, the country's main political players, to postpone the elections and have the advice ignored, SADC leaders were put in a very difficult position. They could not force Zimbabwe to postpone the elections and, having allowed the them to go ahead, they must have found it even harder to rule the process null and void. This was a decision that, in hindsight, they have deeply regretted as it did more harm than good.
The Zimbabwe economy which had shown some signs of recovery during the GNU took another nose dive causing untold human suffering and social and political instability in the country and the region as more Zimbabweans left the country.
The dog-eat-dog fighting in Zanu PF itself over who would succeed the old and frail Robert Mugabe, intensified starting with the booting out of the VP Joice Mujuru and her supporters in 2014. Before the dust had settled following Mujuru's exist, two new factions emerged pitting the Lacoste faction comprising most top brass in security services and the rogue war veterans led by Emmerson Mnangagwa against the G40 comprising a select few Zanu PF leaders led by Grace Mugabe with the tacit backing of her husband.
The Lacoste vs G40 factional culminated in the sacking of Mnangagwa as VP on 5 November 2017 followed by the coup forcing Mugabe to resign on 15 November 2017. It is ironic that having threatened to leave SADC Mugabe was to appeal to the regional body to step-in and declare the coup illegal!
In hindsight, SADC leaders should have stuck to their position and demanded the elections to be postpone and when that failed ruled the elections null and void. It is not just what Zanu PF and MDC leaders wanted that mattered here, but what the ordinary and voiceless masses in Zimbabwe wanted. There can never be any doubting that, given a voice, people want free, fair and credible elections.
Many ordinary Zimbabweans have, since the rigged July 2013 elections, found their voices and have been demanding the implementation of the reforms BEFORE the elections. SADC leaders must now listen to their own advice and the voices of the ordinary people.
6) Why the November 2017 coup will not deliver economic and political change
It must be said that many people, both inside Zimbabwe and outside, have welcomed the removal of Robert Mugabe. After 37 years in power, he had indeed become a permanent fixture in Zimbabwe politics and his removal, even through a military coup, was still considered a welcomed starting point.
President Mnangagwa's focus on reviving the economy was another welcomed development. However, his "Zimbabwe is open for business!" call have failed to impress the foreign investors because they wanted to see not just economic change but political change too. Under Mugabe, Zimbabwe had become a pariah state ruled by corrupt and vote-rigging thugs; investors wanted this to change.
President Mnangagwa has promised free and fair elections to assure the world of Zimbabwe's democratic transformation. He has clearly failed to deliver on this promise for the simple reason that the coup was never about democratic change but rather to wrestle power from Mugabe who wanted to hand it over to his wife and keep it in the hands of the Joint Operation Command, the junta most of his members were Lacoste members, that had created and imposed the de facto one-party dictatorship.
The coup has allowed the members to emerge out of the shadows to exercise political power as happened with a number of the coup leaders taking up key positions in government.
President Mnangagwa and his coup junta friends are the ones who did the bulk of the heavy work to build the Zanu PF dictatorship to what it is today, they are also its principal beneficiaries of the absolute power it brought and the influence and luxuries that it brought. Besides, they also have a dirty and murderous past they know will remain hidden only if they remain in power. This is why risked life, limb and all to stage the November coup to make sure power remains firmly in their hands!
Anyone who believed that President Mnangagwa and the junta would risk losing power by holding free and fair elections is naïve!
"Zanu PF ichatonga! Igo tonga! Imi muchingo hukura! Nokuhukura!" (Zanu Pf will rule! And rule! Whilst you (calling for reforms) bark! And bark!) Was the first thing President Mnangagwa told his Zanu PF cronies after the coup removed Mugabe.
There is talk of Mnangagwa inviting the opposition to form a grant coalition to soften the blow of another rigged elections. The world must dismiss this with the contempt it rightly deserves and ask to what end and purpose. The last GNU failed to implement even one democratic reform, what hope is there of this coalition implement them?
7) Conclusion
After 38 years of rigged elections with tragic economic, political and social consequences; Zimbabwe must now deal with this problem with the sense of urgency and single-minded determination the issue demands. Enough of kicking the can down the road.
President Mnangagwa and his coup junta friends are the heart and soul of the Zanu PF dictatorship, they have no intention of holding free, fair and credible elections now or ever. They have promised to hold free, fair and credible elections just to gain some political legitimacy following the coup. The whole world must hold them to account they must be denied the political legitimacy if they fail to keep their promise.
By declaring these elections null and void we will force Zanu PF to accept the need to implement the democratic reforms just as happened following the party's blatantly rigged 2008 elections. Zimbabwe cannot afford another rigged election economically, because there will never be full economic recovery as long as the country remains politically unstable.
Zimbabwe cannot afford another rigged election socially and politically because by failing to accept democratic and peaceful political change we are, per se, electing violent revolution change. A few people were beaten up and some even killed during last November's coup; the next coup may well be bloody!
"Zimbabwe cannot afford yet another rigged election and we, in the Zimbabwe Social Democrats (ZSD), are resolved to do everything in our power to ensure the reforms are implemented BEFORE the next elections. We are resolved that the people of Zimbabwe must be informed of current attempt by the opposition and Zanu PF agents to mislead them into participating in the flawed elections," we wrote in our 24 April 2017 press statement
It is now too late to stop these flawed and illegal elections from going ahead. ZSD are resolved to make sure these elections are declared null and void and the nation given the opportunity to finally implement the democratic reforms and transition from the totalitarian dictatorship to an open and functional democratic system of government.
Signed
Wilbert Mukori
ZSD Secretary General.
Email:zimbabwesocialdemocrats@gmail.com
www.zsdemocrats.blogspot.co.uk
Commonly used abbreviation
AU: African Union; continental body of African States.
G40: Generation 40 (years of age), a Zanu PF factional led by Grace Mugabe and supported by Professor Jonathan Moyo who is now in hiding in exile since November coup.
GNU: Government of National Unity 2008 to 2013 – formed by Zanu PF and two MDC factions
MDC: Movement for Democratic Change – party led by the late Morgan Tsvangirai for 1999 and failed to bring about even one meaningful democratic change
SADC: Southern Africa Development Community regional grouping of 15 member States.
Zanu PF: Zimbabwe African Union Patriotic Front – de facto one-party dictatorship led by Robert Mugabe1980 till coup November 2017 when Emmerson Mnangagwa took over.
ZEC: Zimbabwe Election Commission
ZSD: Zimbabwe Social Democrats - political party whose members are committed to driving the reform agenda and have vowed not contest any elections until that is done.
Source - Wilbert Mukori