News / National
Poverty driving teens into sex work
01 Jun 2018 at 08:30hrs |
Views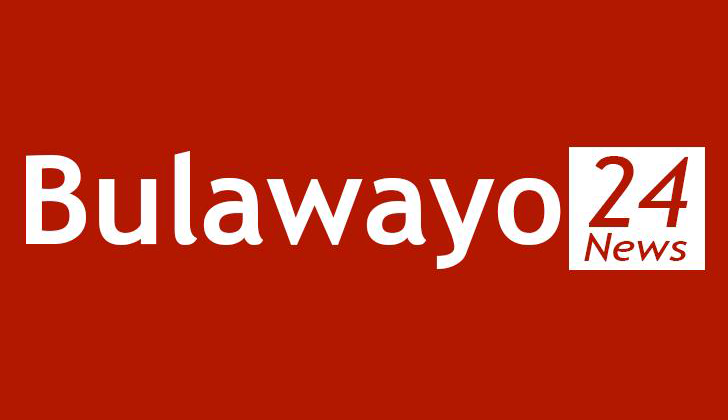 GROWING up as a young girl Suzie (not real name) never imagined that at 25 she could end up being HIV positive and a sex worker.
Life obstacles and challenges forced her onto this path.
Family members and relatives ridiculed her, but in this case it was a choice of listening to the back-biters or leave all those things behind and fend for her family.
Having turned to sex work in 2008, Suzie says she takes care of four children who are still at primary school level.
"All my parents died when I was still young and this affected my education. No one could pay my fees. I did not write my Ordinary Levels. I was later married and the father of my children was very abusive and because of that we parted ways," she said.
Sex work involves parading one's body for clients in public and popular vending points (for sex workers) at night, risking the one's life in the process.
"I usually work at stopover, in town as well as Masvingo-Beitbridge Highway. The market depends with the season. On a good day I get around $15, but on other days I could not even get a single penny," she said.
Her charges range from $5 to $30, depending on the time.
Suzie who openly confirmed her HIV+ status pointed how she still keeps servicing and receiving new clients even when she always discloses her status before having sex. A gesture she provides for the benefit of herself and the clients.
"I always use a female condom and mostly insist my client wears one as well. Some men are not good they can break a condom just to fix you. But if I am wearing one I know I am safe," she said.
Suzie looked worried and tense when she narrated the challenges that come with the job. The embarrassment associated with the work due to social perceptions; although her relatives disapprove of her actions, Suzie pointed out that she had no other source of income for the upkeep of her children.
"My kids are not even aware of my job. All they know is that their mum is a security guard and has to go for work during the night. I don't want them to know my real work because I don't want them to end up like me. I need the best out of them and hope they will not follow my footsteps. Usually I don't take my clients home because I know that it will affect my children," she added.
Suzie has now ventured into selling second-hand clothes with her other colleagues.
"Sex work is not easy you face many challenges and one cannot rely on it for life. My advice to other sisters is that you have to be careful in this industry. You also have to venture in other projects that will also benefit you and your family. We are selling second-hand clothes as a group with my other sex work colleagues," she said.
"The business has its own challenges such as lack of proper infrastructure to sell the clothes. We are appealing to different organisations for financial assistance and skill empowerment projects."
Suzie noted that there are a number of organisations that have continuously empowered them with education and knowledge on HIV and Aids.
Zimbabwe National Network for People Living with HIV (ZNNP+) Masvingo provincial coordinator, Morgen Changamire, said they are working with 500 sex workers from Bikita, Gutu, Chivi, Masvingo urban and rural. Twenty percent of these are between 15 and 19 years and 80% are above 20.
"ZNNP+ has supported sex workers with treatment literacy education, rights awareness and income generation activities such as internal savings and lending scheme.
These activities were done in collaboration with other like-minded stakeholders such as Ministry of Health and Child Care and Zimbabwe Lawyers for Human Rights," he said.
Changamire said treatment literacy education focuses on HIV testing, counseling, prevention, treatment, care and support for those infected and affected by HIV, including key population groups such as sex workers to achieve the 90-90-90 treatment targets by 2020.
The 90-90-90 target is a set of goals introduced by the United Nations on HIV in 2013, thus by 2020 90% of people who are HIV infected will be diagnosed, 90% of people who are diagnosed will be on antiretroviral treatment and 90% of those who receive antiretrovirals will be virally suppressed.
Changamire said that the level of stigma and discrimination is still high among sex workers as some community members shun sex workers because they consider them as an isolated group of people who are vectors of HIV transmission.
"Within the context of human rights sex workers have a right to health, education, freedom of expression, shelter, access to information adding that they should be treated with dignity and respect as dignified human beings as they can also provide solutions to ending HIV.
"Sex workers are vulnerable hence they can be easily manipulated, exploited and abused emotionally, physically and sexually by perpetrators and their clients and the general community since they do not have adequate knowledge on human rights,' he said.
Changamire also said sex workers lack financial support to start income generation projects, even though they have the zeal and motivation.
Changamire said there is always a tug of war between young sex workers and older sex workers since the latter sex workers claim that young sex workers take the majority of their clients.
"This scenario exposes young sex workers to hate, intimidation, exploitation, and violence. Because of the violent nature of some sex workers, they are arrested and made to pay exorbitant fines to circumvent their crimes. This again exposes the sex workers to humiliation, loss of property and poverty," he said.
A representative from Centre for Sexual Health and HIV and Aids Research Mucheke clinic in Masvingo said they are empowering sex workers with treatment and education.
"Our mandate is trying to attain the 90-90-90 goals. Sex workers are a marginalised population even in terms of health care they are marginalised, they could not approach health services freely so this clinic is a sex worker friendly health clinic," she said.
She added that by targeting this key population it will also cascade to the general populace.
"It's not like we are supporting sex work, we are dealing with the situation at hand. We provide them with treatment and education. We empower them on safer practices regarding the nature of their job," she added.
According to UNAids HIV prevalence among sex workers is 10 times higher than among the general population, and sex workers are poorly served by HIV services.
Source - newsday