News / National
Zimbabwe: The old cheating the young?
12 Jul 2018 at 11:39hrs |
Views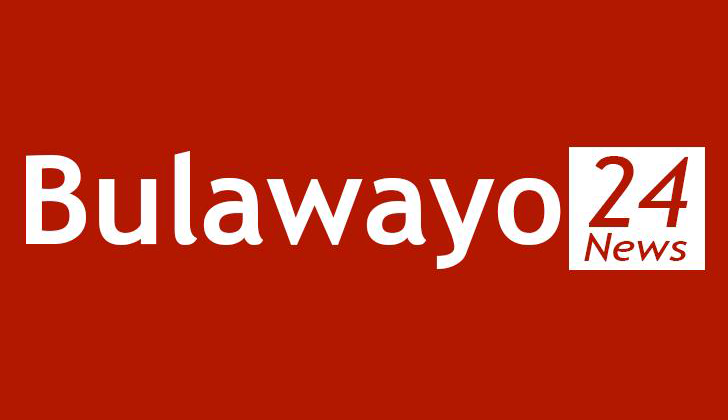 Today, the 11th of July 2018 thousands of opposition supporters took to the streets of Harare to register their displeasure on the conduct of our country's electoral body ZEC, few days before the highly anticipated watershed plebiscite scheduled for 30 July. This demonstration came after ZEC's failure to open up on processes to do with ballot paper printing, storage and distribution including the voter's roll. The opposition is demanding thorough verification of the voters roll which is allegedly in shambles due to double registration, the omission of certain registered voters, bogus addresses among a raft others.
For all the years our elections were mired by rigging allegations being that of the flawed ballot paper, multiple voting and omission of registered voters, particularly in opposition strongholds. This standing issue prompted standoff between the opposition and the ruling party for years and also the international community later joined the fray in opposition's favour such that the country ended up slapped with heinous economic sanctions.
Nonetheless, the demise of authoritarian leader R.G Mugabe last November brought a new lease of life as his predecessor pledged for a free, fair and credible election. He vowed to uphold the will of the people which he equated to the voice of God. But rather, opposition leaders criticized the incumbent's rhetoric which is just an empty talk meant to hoodwink the international community and would-be-keen investors to support the current regime. They further accused the government of revamping the old systems while on the other hand, they preached reformation. Although the government deny this on various occasions, the situation on the ground portrayed in the opposition's favour as many repressive, trite systems are still active in the country.
One of the major sticking issue being that of ballot paper process which ZEC and Zanu-PF were caught undressed. Since the days of R.G Mugabe major stakeholders fumed on the nature of our voter's roll as it was kept a secret, only Zanu-PF and the register general's office had access to it. At times the opposition had to go to court to compel the registrar to release it and this is the same scenario we are witnessing right now.
I wonder if Zanu-PF remembers their previous rhetoric that it is a mass party which cannot compete with a schoolboy like Nelson Chamisa. If the schoolboy craves for an open and level playing field, why is the purported giant afraid and refusing to stick to the rules of fair play? What is that they are afraid of? It becomes apparent that the masquerading giant fears fair contest because it had been surviving through manipulations. If not then it's high time they should allow all processes that lead to a free, fair and credible election to take its root and I don't think such processes like the observation of ballot paper printing and storage by all voluntary stakeholders can abrogate rule of law. As pronounced by chairperson Justice Chigumba, ZEC has the sole responsibility to printing, storing and transporting ballot but it has to do that in touch with all stakeholders, which is not only Zanu-PF but the opposition also. Like a referee, ZEC should demonstrate impartiality through overall coordination with all participants. In cases of injury (complain) play must stop. Those principles must apply in any election.
On the same note, a violence-free election has no guarantee to a credible election. These are President ED's propositions, which I think fall short of a true reformist particularly at this juncture where he faces off with opposition young leader Advocate Nelson Chamisa of the MDC Alliance. President ED must walk the talk in order to prove his critics wrong. Besides that, age vissicitude between him and his rival is a matter of concern in our African culture. A 75-year-old can't cheat a 40-year-old, never it will be voodoo politics yet ours is not. That's the reason why Advocate Nelson Chamisa unpacks each and every shenanigan whenever old Mnangagwa moves an inch. At every turn, the later tries to save face using the law yet the same law promotes justice and fairness in every aspect of our lives.
The opposition leader has no intention to undertake the roles of ZEC. Like any observer, MDC wishes to participate as an observer in order to embrace the credibility of our election as it's a vital stakeholder. Lest we forget that the credibility of an election emanates from the integral components such as full participation of contestants on ballot paper printing, storage and distribution, that is what MDC is fighting for. Anything short of stakeholders participation is a clear violation of the law of this country.
WHY ZANU-PF REMAINS MUM?
Further, it is startling to note that Zanu-PF always comes to defend ZEC whenever been cornered. Why Zanu-PF remains mum? Is the playing field good for them, and how good? Recently, we heard reports of voters receiving SMS from Zanu-PF aspirants begging votes. Critics want to know who gave them contact numbers, but the obvious thing is that Zec and mobile providers have a hand in this conspiracy job. Zanu-PF on its own can't cajole voter's contacts using door to door save for being furnished with it by ZEC.
Finally, Zanu-PF as a player and referee would have no appetite to force ZEC to change the status quo, which is in their favour judging by their bonding. Now the ball remains in the opposition's court to push further hard, in particular, to unmask all the shenanigans in the eyes of SADC, AU and all the international observers here present such that Zanu-PF won't get away with a straight but dubious win come 30 July. In the event that the pre-marked ballot paper gets its way, opposition agents must raise the alarm before voting, they must demand a thorough inspection of the ballot paper even at polling stations before vote casts. If they come across such "abnormalities" it is the duty of all aspirants, except Zanu-PF, to blow the whistle and expose election thieves. I think that way, it will save our vote against these vote predators.
God save our country!
Source - Benny Gudo