News / National
$400m for roads rehabilitation
15 Jul 2018 at 16:48hrs |
Views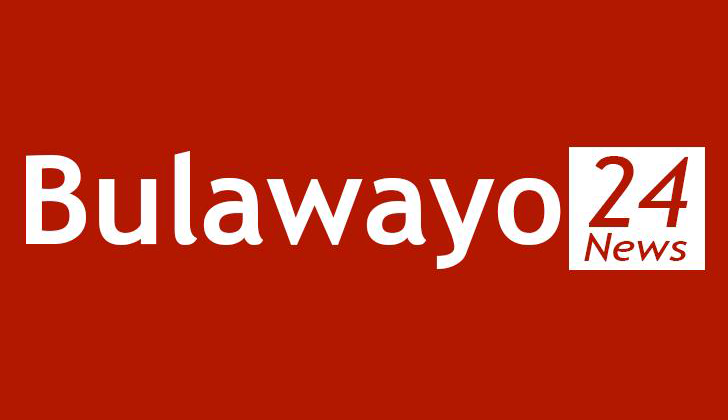 GOVERNMENT is working towards raising US$300 million from bonds issued by the Zimbabwe National Roads Administration (Zinara) for road repairs across the country.
Separately, US$100 million has already been released to the Ministry of Transport and Infrastructure Development for road repairs by the Ministry of Finance and Economic Planning.
The provision of the funds, and the search for more, is in tandem with President Mnangagwa's recent directive that the Ministry of Transport should ensure all roads must be properly maintained.
The ZANU-PF manifesto for the July 30 elections says infrastructure development is key, as it also helps create employment.
Last week, Transport Minister Dr Joram Gumbo, told The Sunday Mail Business that the US$100 million obtained from the Ministry of Finance is already being disbursed to local authorities to repair roads.
"The Ministry of Finance has given us nearly $100 million to do roads but it is not for Harare alone, but throughout the country. We are very grateful because we have never been able to get such funding and as a result, some of our provinces have received some substantial amount of money.
"So if one looks at the road situation in the country, it is improving quite a lot and disbursements are being made. We are making some of these disbursements to our urban councils as well and in about a week's time, they will be receiving quite a windfall to repair roads in their areas," said Dr Gumbo.
Through Zinara, the Transport ministry intends to raise US$300 million from bonds.
Currently, about US$30 million can be accessed from a local bank, which Dr Gumbo could not be drawn into revealing.
"We already have this money and we are disbursing it for rehabilitation of roads. We are expecting another US$20 million from another bank," he said.
The money, which comes in tranches, will also be used to repair some bridges that were swept away by ravaging floods that hit the country last year.
Urban roads are also in bad shape, with motorists spending a fortune on spare parts mainly suspension, a move that continues to pile pressure on the meagre foreign currency reserves available.
Undisclosed number of people have also died as a result of bad roads.
Dr Gumbo said his ministry was instructed by President Mnangagwa to ensure roads are trafficable both for social and economic reasons and also to promote tourism.
"All the tourist resorts in our country will be accessible; mining and agricultural areas should also be navigable.
"As a ministry our role is to make sure that we enable other sectors to be able to do their job," said Dr Gumbo.
Reasonable ground has since been covered on both urban and rural roads, which are covered by city councils and the District Development Fund (DDF).
Currently, there are efforts to decongest the kuMbudzi area in Harare along the Masvingo Highway by creating sideways to allow vehicles to flow smoothly.
About 57 roads around Harare such as Donnybrook Drive in Mabvuku; Coca-Cola-Maruta (Seke Road); Masotsha Ndlovu (Waterfalls), Current Shops to Budiriro 5B; Mopane Road (Mufakose); Murefu Mangwende Road (Glen Norah C Extension); Dzivarasekwa Street and Kuwadzana Main Street (Kuwadzana Extension), among others, are set for rehabilitation.
Dr Gumbo said volunteers such as Miracle Mission and Road Users Association, want to partner Government in patching potholes and resealing some of the roads.
The volunteers will work with the Department of Roads given that Harare City Council is overwhelmed.
"Council cannot do those roads on its own. I have instructed the Department of Roads to work with those organisations that want to assist us while we provide the necessary requirements particularly in Harare," said Dr Gumbo.
PPPs for trunk roads
Considering the quantum of funds required to fix trunk roads, Government has advertised the projects to allow cash – rich investors to take them on public-private-partnership (PPPs) arrangements.
The roads, which include the Bulawayo- Maphisa; Bulawayo-Nkayi and Harare – Beitbridge highways, require widening and in some cases dualisation.
Further, bridges such as Birchenough Bridge and the Chilonga Bridge, which require a lot of money have also been advertised.
Birchenough Bridge requires about US$40 million.
Interested companies have responded to the adverts and Government has been receiving expressions of interest for unsolicited bids.
Dr Gumbo said they now want to move to the selection stage, and agree on terms with the bidders.
He said the selection process would be thorough so as to avoid a situation where a company is awarded a tender when it does not have the requisite funds.
"We don't want to go back to the Geiger (International) issues where they were just awarded a tender by the SPB (State Procurement Board) and they spent two years without raising the required funds. So, once bitten, twice shy.
"Now we want to get proof of funds and the conditions on how the money would be paid back, terms for loan and we give each other timeframes," said Dr Gumbo.
The ministry received tonnes of expressions of interest because the thrust be the new administration to re-engage.
This has seen investors, even from countries that were previously critical of Zimbabwe, seeking to do business locally.
Several other investors are keen on local infrastructure projects but are keen to come after the July 30 polls.
Source - zimpapers