News / National
'Studying for the Grave'
20 Jul 2018 at 07:13hrs |
Views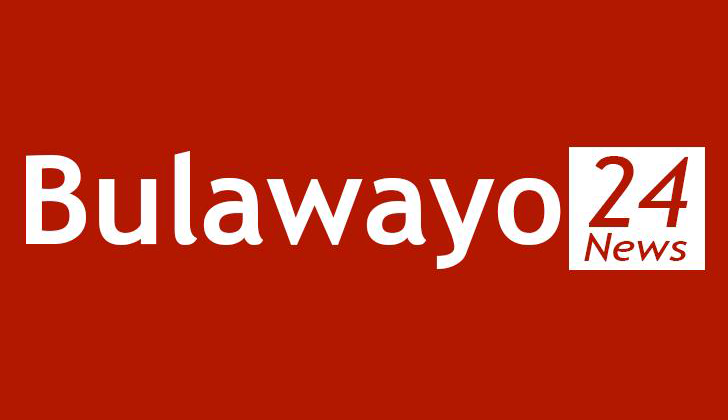 Morris Mtisi's pen is unrelenting as the didactic nature of his first novel leaves the reader with more questions than answers as to why seemingly very bright female students at university are oblivious of the dangers posed by immoral behaviour which is rampant in campuses through-out Zimbabwe in particular . . . and the world in general.
"Studying for the Grave" is written in simple and straight forward English and the target clientele will find it easy to relate to the characters in the novel as their character traits are contemporary in the way they respond to the world around them —Northwood University and its environs.
Through the eyes, thoughts and actions of the three main characters, Wendy Prudence Sithole, Batsirayi and Caroline, Morris weaves a compelling story whose setting is primarily Northwood University, opened in the 1960's but now sagging under the weight of an unprecedented growth not matched by economic fundamentals, shifting positively.
For his Zimbabwean readers, the university that comes to mind is the University of Zimbabwe which opened its doors to the public in the late 1950's under the settler regime which was mainly interested in advancing White education.
Ironically, the new majority led government ushered into power in 1980 went overdrive in making education accessible to the previously marginalised Black majority and the result was the UZ bursting with thousands of eager students.
Such is the setting of "Studying for the Grave." Today, there are ten more universities in Zimbabwe where young men and women go to advance their studies and it is here where the harsh realities of life assail them and they have to make choices which may make or unmake them. Independence brought university education to many people's homes but that made Northwood University become a hungry overcrowded institution.
The writer uses historical allusion in his use of Baghdad, an Iraqi city which was nearly destroyed in the wake of the Gulf War featuring the USA and its allies against Iraq; Baghdad ended up with no functional social services and thousands died. Therefore likewise, Northwood University in 2008 has next to nothing in terms of social protection and services to the students. In this hell, Mtisi's main characters find themselves embedded, entangled may be.
One has to appreciate that the old adage, "a hungry man is an angry man" comes into play when one sees the three girls grapple with University life and decide to live a double life. Can one blame parents when they tell their friends that their children are doing well at university . . . morally? Wendy Sithole feels guilty at making her parents think she is going to church every Sunday though her guilty-conscience does not make her change her friends.
Wendy's friend, Batsirai, a Linguistics student is able to sway her as she uses literally seductive and coercive language to make her feel "nxaa" after putting on slacks. Peer pressure has for long been cited as the number one factor in students' change of behaviour the moment they set foot at an institution of higher learning.
Professor Rungano Zvobgo was right when he said, "the moment a student has freedom at campus, it is easy for the devil to lead him/her astray."
He said the above when he was the Principal at Mutare Teachers' College in 1991 and the reviewer still hears those words ringing in his subconscious right up to this day.
Morris Mtisi vividly and fittingly echoes those words in his "Studying for the Grave."
The place where this hedonism takes place is named Falcon Crest-the title of a western TV blockbuster soap opera. Accordingly Western decadence creeps into students' behaviour and it appears that the trio have a Western moral outlook. In soap operas, male and female characters date and marry different characters willy-nilly and without much ado get away with it.
Little wonder Batsi feels no qualms when she dates SG, Caroline's boyfriend, and the landlord sees or hears no evil when she and SG co-habit in Caroline's absence. Does this kind of thing happen? Yes, it does and writers are the sensitive instruments who check or measure the salinity of the society.
Shelley wrote that writers are "the acknowledged legislators of the world." Northwood University is a microcosm of the wider world. Passionately and plainly, Morris Mtisi is crying out for a return to innocence, a time when people were each other's keeper.
"Sex is only a procedure, like a doctor's injection…nothing serious…" so goes Caroline in "Studying for the Grave." What are the consequences?
Morris Mtisi doesn't leave the reader in suspense. Batsirai dies and her death is a mystery. Did she commit suicide? Was she killed?
Was it an accident? What is clear is that her death has a lot to do with her wild libido or taste of joy. All that intelligence . . . plonked six feet down a gapping grave. Her verbal dexterity or acidity and scrupulous, detailed beauty . . . just wasted.
It is the good life . . . groovy kind of life, Phil Collins would call it, that makes Caroline saunter towards a spiritual death. We see her unassumingly, undauntedly ". . . seated, relaxed in the back seat of a fast-wheel Audi TT…" In her mind's eye, the spectre of death due to HIV Aids is neither here nor there.
Morris' Northwood University reminds people of Professor Kahari's profound words, "the city is the death-bed of African values." That is why Wendy Sithole reminisces of her Craigmore High School, kuChikore . . . kuChipinge and Muzite days-the age of beautiful innocence.
Writers are historians. Morris Mtisi reminds the Zimbabwean reader about 2008 when things fell apart in Zimbabwe; however, he cleverly does not interrogate the reasons behind the economic meltdown in the nation and why seemingly innocent students have to resort to prostitution to survive.
In being subtly quiet though he says a lot without saying much as he intelligently moralises and questions decisions taken by these otherwise very intelligent young women.
If you have not been lucky yet to read this scintillating but thought-breaking novel, you do not know what you are missing. It is a must-read. I cannot wait to teach it at my school Chipangayi High School as an 'A' level Literature set book. It oozes all issues suitable to test the best of critical thinkers in contemporary Zimbabwe, especially around the education sector.
Studying for the Grave crosscuts through several new curriculum areas of learning like English Language, Literature, Heritage Studies including the subtler, quieter non-examinable but terribly critical areas like Ubunthu /Hunhu and Guidance and Counselling.
I have not read one novel and one book alone containing as much literary critical issues in one as found in Studying for the Grave. Well done Morris! Literary congratulations!
Source - manicapost