News / National
Mnangagwa & Chamisa engage in show of force
29 Jul 2018 at 20:09hrs |
Views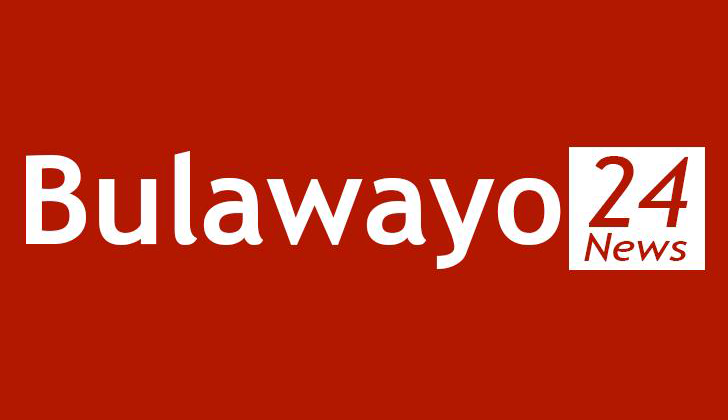 President Emmerson Mnangagwa and opposition leader Nelson Chamisa wound up their campaigns by mounting massive rallies in Harare yesterday, ahead of tomorrow's watershed national elections - with both heavyweights optimistic of winning the right to occupy the highest political office in the country.
The huge rallies by Mnangagwa and Chamisa at the National Sports Stadium and Freedom Square respectively, were interpreted by observers as a crucial show of force on the last day of official campaigning - in a contest where numbers are everything.
Very encouragingly, as the countdown to the crunch polls gathered pace, the Daily News on Sunday crew which covered the rallies yesterday witnessed a welcome camaraderie between the supporters of the front-runners in tomorrow's presidential race, as they mingled freely and peacefully in the capital city's central business district - both before and after their gatherings.
Tomorrow's elections will be the first since Zimbabwe's independence from Britain in 1980 not to feature ousted former president Robert Mugabe.
They will also be the first in two decades not to include the late popular MDC founding leader Morgan Tsvangirai - who lost his valiant battle against colon cancer earlier this year.
Addressing his supporters at the National Sports Stadium, a buoyant Mnangagwa said he was confident of a "thunderous" win in the plebiscite.
"It is Zanu-PF that will protect the legacy of the country. On Monday, it is the end of the long road for all of us. What is wanted on Monday is only one push and we will have a thunderous victory for Zanu-PF. I have met the old and the young and I have enjoyed it.
"We have addressed hundreds of thousands of people and we see hope and I share their view that something special is coming to Zimbabwe.
"I will never be complacent and I will work for every single vote from Zimbabweans.
"Over the last eight months I have shared our vision. We cannot go where we want overnight. The role of the president is to act and we shall act and act. We have begun to implement the plans that we have in all sub-sectors of the economy," he told his supporters.
Mnangagwa also said that his work in the short time that he had been in office spoke for itself and was his testament to break from the country's ugly past where Mugabe stood accused of wrecking the country's once prosperous economy.
"We have made tough decisions some of which are not palatable. No one who is honest will say things are not changing.
"I am humbled by this great attendance. We are in a new Zimbabwe, a new era.
"We have come this far, we are boldly marching on in this journey to build our wonderful Zimbabwe.
"We are resolute in our desire to build a modern and prosperous Zimbabwe with an improved quality of life for the majority of the people step by step.
"We build our new Zimbabwe on basis of unity, peace, love and harmony. That is the message we are preaching…peace harmony unity among our people," he said.
Across town at Freedom Square, an equally ebullient Chamisa told thousands of his followers that victory was certain, and that he was on the cusp of creating history against Mnangagwa and Zanu-PF.
"We cannot be stopped. Change is inevitable and unstoppable and victory is certain. We have already won, but the election is to cement a resounding victory that even those who are stubborn will accept. We want nothing less than 65 percent of the votes," he told the cheering multitudes.
Chamisa also said Mnangagwa was "no longer" part of the future, and would thus be consigned to the history books after tomorrow's elections.
"You want a new dispensation in seven months but what about the past 38 years you were in power? He is no longer part of the future. You cannot go to the future without passing through the past.
"We are no longer worried about this election because this time Robert Mugabe who used to assist in rigging the elections is no longer there," he added.
He assured his supporters that the military would not stand in the way of a smooth handover of power, despite fears from jittery ordinary Zimbabweans who in November celebrated the end of Mugabe's ill-fated reign on the back of a military-engineered intervention.
"The army will salute the will of the people ... not an individual ... Zanu-PF do not have title deeds to the army. They are for the country," Chamisa said.
Recent poll surveys have suggested a close contest between Mnangagwa and the youthful MDC Alliance boss, with the latest one by the Mass Public Opinion Institute and Afrobarometer indicating that Chamisa had clawed his way back into serious contention to become Zimbabwe's next leader - after he cut Mnangagwa's lead to a mere three percentage points.
Chamisa - who assumed the leadership of the MDC from Tsvangirai - has cut Mnangagwa's pre-poll ratings from 44 to 40 percent, which leaves him within striking distance of the Zanu-PF strongman, at 37 percent.
The results of this survey also came out as the opposition leader has been packing venues for his campaign rallies to the rafters - even outside of the usual opposition strongholds in the urban areas - although Mnangagwa has also been attracting similarly huge crowds in former opposition territories.
Analysts have said Monday's crunch elections presented Zimbabweans with an opportunity to banish for good Mugabe's political ghost which has been hanging over the country after his nearly four decades of ruinous rule in power.
Still, the nonagenarian and his unhinged wife, Grace have continued to hog the limelight in the country's fluid body politic, in the run-up to the July 30 elections as they have worked feverishly to scupper Mnangagwa's election bid.
Mugabe was at one time said to have sent two clerics to People's Democratic Party (PDP) leader Tendai Biti, to table a potential co-operation pact with the main opposition - ahead of a meeting of MDC Alliance principals which was held a day before the sitting of the Nomination Court.
He was also at the time said to be offering "technical, moral and political" support to Chamisa, ostensibly to increase the opposition leader's chances of defeating Mnangagwa tomorrow.
Mugabe has openly disclosed his bitterness with Mnangagwa and his administration.
In March this year, he cryptically told a media briefing that he would render his support to a young politician, which some people now claim was a reference to Chamisa.
When the country's military launched Operation Restore Legacy in November last year, this triggered a chain of events which ended with the curtain falling on Mugabe,
when he resigned moments after Parliament had started damaging proceedings to impeach him.
The operation also saw the nonagenarian and Grace being placed under house arrest, while several Cabinet ministers linked to the Generation 40 faction - which had coalesced around the Mugabes - were also targeted.
The annihilated G40 was, before the military intervention, locked in a bitter war with Mnangagwa and his supporters for the control of both Zanu-PF and the country.
This year's elections have generated a lot of interest among both ordinary Zimbabweans and ambitious politicians alike, with many people anticipating a close contest between Zanu-PF and the MDC Alliance.
And for the first time in post-independent Zimbabwe there will also be female presidential candidates - four of them - taking on their male counterparts for the right to occupy the most powerful political office in the country after the plebiscite.
Source - dailynews