News / National
Top 10 Zimbabwe election battles
01 Aug 2018 at 15:48hrs |
Views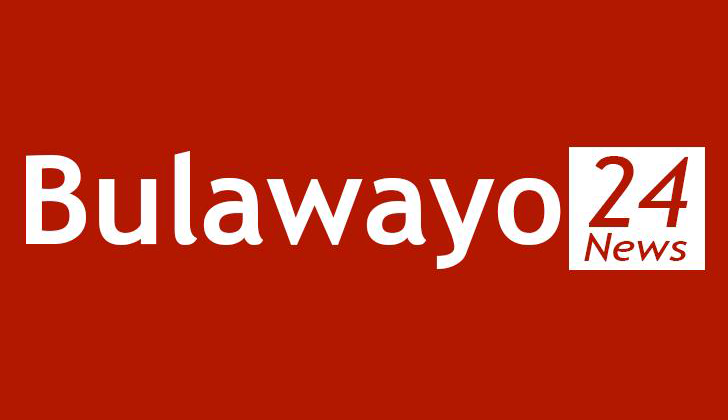 ZIMBABWEANS go for the most peaceful election in the country's history today - the harmonised elections to choose the leadership for the next five years.
A record 23 candidates are on the Presidential ballot paper although it seems the world is agreed that the real battle is between President ED Mnangagwa and MDC-Alliance's Nelson Chamisa while the remaining 22 are potential party poopers.
The sustained call for peace by ED and his team together with all the key security forces has seen Zimbabwe get to today without any major incident of pre-election violence. An invitation to various foreign election observers from all over the world to visit every corner of Zimbabwe has also virtually eliminated the non-governmental organisations that had feasted on violence in previous elections.
With little attention needed on violence, all eyes will be on the intriguing contests that are taking place today across the country with the Presidential battle topping the list. There are 10 House of Assembly seats whose battles will be the most intriguing of all the 210 constituencies:
ED Mnangagwa versus Chamisa
The Presidency is, by far, the biggest contest in this or any other Zimbabwean election under the existing constitution as whoever wins becomes the country's chief executive for the next five years when the term of office is up for renewal.
This year's Presidential election has a record 23 candidates but the race has always been between two horses –ED Mnangagwa and Nelson Chamisa. For example, on social media the impression one gets is that there will be just those two names on the ballot paper. Other candidates like Bryan Mteki, Lovemore Madhuku and Ambrose Mutinhiri did not even bother to hold campaign rallies despite going through the rigours of nomination court.
ED and Chamisa have been confident of winning the election on their very first attempt having been subordinate to Robert Mugabe and the late Morgan Tsvangirai respectively.
ED has more or less attracted the usual Zanu-PF crowds amid reports that the commissariat was under instructions to eliminate or at least minimise on visitors so that each rally belongs to the local communities.
Today will also put to test ED's historic meetings with minority groups that were previously deemed unwanted by Zanu-PF like the white community, Indian community and mixed race on top of students, women, vendors among other special interest groups who have a say in the urban vote.
Freedoms granted by the new leadership (since November last year) has seen the opposition campaigning everywhere they want and MDC Alliance has suggested that they made inroads into traditional Zanu-PF strongholds. There is an obsession with rally figures but politics suggests that the number of people who remain after a meeting is the key indicator as opposed to the overall attendance as, in most cases, there are big numbers that travel back especially to Harare.
In the battle for numbers, there have been more visitors than locals at some of these rural rallies and today will prove this.
The MDC Alliance attendances at urban rallies have not been significantly different to what Tsvangirai used to pull with his MDC-T and it was also interesting that there were instances where Chamisa held two rallies at the same venue in the run-up to today.
Chamisa has seemingly been a one-man band as only his rallies attracted crowds while his Alliance partners struggled to put together a decent crowd to win a council seat. This probably gives him the confidence that he is the only opposition figure to tackle ED and the Zanu-PF machine.
NORTON CONSTITUENCY
Outside the Presidential election, Norton constituency has attracted so much attention as it pits outgoing MP, Temba Mliswa against former MP Chris Mutsvangwa and an MDC Alliance candidate, Samuel Matemere.
Mliswa won the seat as an independent candidate in a by-election following the expulsion of Mutsvangwa from Zanu-PF in 2016.
In the poll, Mliswa got 8 927 votes against Zanu-PF's Ronald Chindedza's 6 129. There have been a lot of theories to explain Mliswa's 2 798 vote winning margin.
The first theory was that it was a protest against Zanu-PF commissariat who had imposed a candidate on the constituency.
The second theory was that war veterans, who are led by Mutsvangwa in their association, used their campaigning skills to secure votes for Mliswa to teach Zanu-PF a lesson that they are a vital cog in the party.
The third theory is that Tsvangirai's MDC-T boycotted the election but offered its support to Mliswa. This time around, all three 'heavyweights' are in the contest and the outcome is, no doubt, the most anticipated of all the House of Assembly seats.
HARARE EAST CONSTITUENCY
The contest pits former MDC-T colleagues Tendai Biti and Obert Gutu together with incumbent, Terrence Mukupe of Zanu-PF.
The divisions in MDC-T that led to the breaking away of former vice-president Thokozani Khupe started showing when Biti gave notice that he would be the MDC Alliance candidate for Harare East at a time Gutu had expected preferential treatment for the same seat by virtue of having served Tsvangirai's party as its spokesman when Biti broke away to form his own party.
And ever since, Gutu has been throwing shade at the Alliance. Mukupe won the by-election following Biti's expulsion from MDC-T and he is confident of benefiting from his own party's strengths combined with the Gutu-Biti fight.
Biti has been one of the loud mouths in the Alliance and even touted as a potential vice-president although he has attracted scorn on social media for his choice of words in the election season.
Mukupe and Biti have clashed on various platforms including face-to-face at Star FM during an interview that focused more on their respective terms within the finance ministry.
Gutu has been calling himself the chosen one in Harare East and even came up with the tag line "Gutu wabantu".
It's a battle of egos!
MT PLEASANT
Just like Norton, Mt Pleasant has a very strong independent candidate fighting it out against Zanu-PF and MDC Alliance.
Making it even more interesting is that the independent (Fadzayi Mahere) is a female candidate battling outgoing MP Jason Passade of Zanu-PF and MDC Alliance's Samuel Banda.
Mahere is one of the first candidates to declare their interests in the 2008 as she announced her candidature on 28 June, 2017.
Without party funding she has relied largely on donations to sustain her year-long campaign. Despite being popular, her critics have often reminded her that the harmonised elections are about political parties and independents have little chance and she might actually help Passade retain the seat by splitting the opposition vote.
With just six candidates, Mt Pleasant is the LEAST CONTESTED seat in Harare province.
HARARE WEST
VETERAN lawyer, Jessie Majome is the outgoing MP and decided to seek re-election as an independent after the MDC Alliance overlooked her and instead put forward Joanah Mamombe.
Jessie says the party broke all the rules pertaining primary elections for the constituency and was left with no option but to go solo.
She has since been kicked out. Like the other independents above (Mliswa and Mahere), Jessie faces a test on whether the electorate cares about an individual's capacity or they go for party representatives in these harmonised elections.
The Zanu-PF candidate, George Mashavave is hoping to benefit from a split opposition vote.
MABVUKU/TAFARA
OUTGOING MP, James Maridadi has since been kicked out of Chamisa's MDC after refusing to step down and allow James Chidakwa to be the Alliance's candidate. Maridadi's refusal to stand down means there will be two MDC Alliance candidates on the ballot paper out of the 13 contestants and it is also one of the reasons Zanu-PF's Godwills Masimirembwa is confident of maximising on the opposition splitting its vote.
ZVIMBA SOUTH
BUSINESSMAN Philip Chiyangwa of Zanu-PF is making another attempt to get into the house of assembly and having lost out in Chinhoyi he has set his sights on a rural seat, Zvimba South.
What makes this seat intriguing is the Mugabe-factor.
Former President Robert Mugabe has been considered as the de facto chief of the entire Zvimba and there is a belief that he influences the outcomes there.
If the theories out there are anything to go by then Mugabe's person in today's election is former mines minister, Walter Chidhakwa, who is standing as an independent.
That means in Chiyangwa and Chidhakwa there are two relatives of Mugabe fighting it out.
Another dimension is that NPF has been touted as a Mugabe party and it has a candidate, Takawira Makuyana, making the contest even more interesting.
KWEKWE CENTRAL
Masango Matambanadzo (Blackman) was the MP until being kicked out of Zanu-PF this year and he still wants the seat but this time on an NPF ticket. He will face Zanu-PF's Kandros Mugabe and Blessing Chebundo of the MDC Alliance as the main contestants in the constituency. Matambanadzo is one of the aspiring MPs who are hoping to win outside the Zanu-PF sanctuary.
BIKITA EAST
Transform Zimbabwe leader, Jacob Ngarivhume was one of the key principals in the formation of the MDC Alliance and seemed assured of being the sole opposition candidate in the constituency until the nomination court sitting where another candidate, Bornface Mudzingwa registered under the MDC Alliance as well making them two candidates from the same party.
That effectively meant his colleagues do not value him as a candidate worth betting on despite being a principal. He was heartbroken as expected and it got worse when Mudzingwa's name was retained after the grace period given to parties to fix problem of double candidates.
As Mudzingwa and Ngarivhume battle to share the opposition vote, Zanu-PF candidate, Johnson Madhuku might be smiling all the way to the house of assembly.
Defeat for Ngarivhume will certainly end his political career.
MWENEZI EAST
Former minister, Kudakwashe Bhasikiti is back in the constituency but this time on an MDC Alliance ticket as he tries to wrest the seat from outgoing Zanu-PF candidate Joosbi Omar.
Bhasikiti believes he has a winning following in the area and was recently caught up in a racism storm after suggesting that an Indian (Omar) has no chance in rural Mwenezi as people will settle for one of their own.
The result in this constituency will shape the dynamics in Masvingo province's politics for the main political parties.
MAGUNJE
OUTGOING MP, Godfrey Gandawa has been a social media sensation as he seeks to retain the seat while standing as an independent this time around after being kicked out of Zanu-PF for being part of the "G-40 cabal".
He faces Zanu-PF's Cecil Kashiri is what is clearly a two-horse race. There are five candidates in total. Gandawa cannot afford to lose this contest as his political future lies in the outcome of today's voting.
Source - hmetro