News / National
Mnangagwa - Mugabe feud reaches historic nastiness
02 Aug 2018 at 12:27hrs |
Views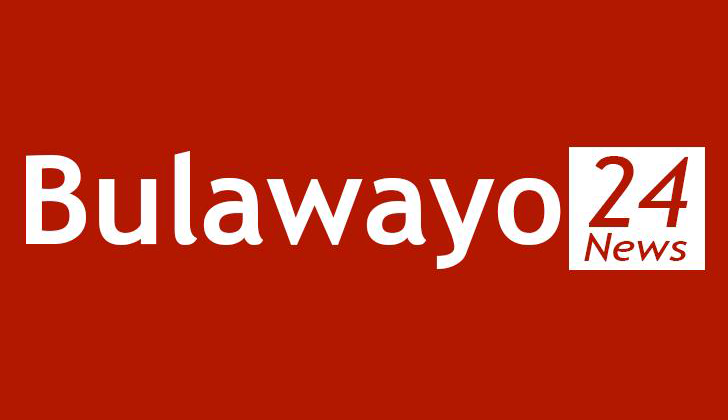 It's a deepening feud - playing out on TV stations and on Twitter and Facebook - that has now ballooned well beyond a small political quarrel.
For President Emmerson Mnangagwa and his predecessor, Robert Mugabe, the rancour that started two years ago over a succession conundrum has never waned, except for a month-long period during the time Mugabe sacked his long-time ally on November 6 for showing "traits of disloyalty", abruptly removing a favourite to succeed him and boosting the likelihood of Grace Mugabe, then first lady, of becoming his next deputy and potential successor.
Citizens overwhelmingly supported the military-engineered ouster of Mugabe that resulted in Mnangagwa taking over.
Now, the current and former president are engaged in the nastiest mortal combat in Zimbabwe's 38-year presidential history, one that began on deeply personal terms and which is now playing out in the ongoing race for Munhumutapa in which Mugabe is backing long-time rival party MDC in a bid to sink Mnangagwa's presidential bid.
The acrimony is largely one-sided.
While Mnangagwa has not made a direct assault on Mugabe's character since toppling the nonagenarian in the de-facto military coup, Mugabe has steadily increased his stinging criticism of Mnangagwa, who he has accused of disgracefully staging a coup.
This week, it was the previous head of State's public declaration before a scrum of local and foreign hacks that he will not vote for his former party Zanu-PF or the current president, Mnangagwa, in a stunning intervention on the eve of Zimbabwe's historic election.
Mugabe's declaration that he would be casting his ballot for the MDC Alliance, the country's biggest opposition party, and its candidate, 40-year-old Nelson Chamisa drew Mnangagwa's ire.
In an angry retort, Mnangagwa said Mugabe's declaration proved that Chamisa was in an alliance with the former president and that "the choice is clear, you either vote for Mugabe under the guise of Chamisa or you vote for a new Zimbabwe under my leadership and the Zanu-PF."
Mugabe, in a press conference at his Blue Roof mansion, also hit out at Mnangagwa for allegedly looting Zanu-PF's business empire, singling out M&S Syndicate.
And then there was Mugabe's accusation that Mnangagwa refuses to honour his word to give him the two houses he promised him in his pension package so that he can decamp from his palatial Blue Roof mansion which he claims is now imperilling his family with a roof that was about to cave in.
He said he needs to move out "before a calamity occurs."
".. after I had resigned, I had to go to the pension office, to those who manage it, to say what am I entitled to? They said it's $467 000, the total amount. But people talk about $10 million. They said you are entitled to two houses, one in Zimbabwe and one elsewhere at a resort. Those in power just went mum; they just refused to give me money for the two houses," Mugabe said.
"The Yugoslavs used normally trusses, not the Chinese way. The roof is beginning to sag, they say in two years' time take care, you must get out. So we said we need the money, give us money to move out, but they are mum, they won't tell you outright," he said.
This is the second time the former president has complained about his pension and retirement benefits.
In February, he reportedly complained to visiting African Union envoy Moussa Faki Mahamat that the State was denying him his benefits.
Mugabe's benefits were laid out in an official government notice published by Mnangagwa in December last year, barely a month after the military intervention.
The latest stand-off, which sources said "annoyed" the president, was the moment it became clear to those in both Mugabe and Mnangagwa's spheres that a functional relationship - which past presidents have long cherished with one another - was not in the offing.
State security assigned to Mugabe's Blue Roof mansion was withdrawn after the Sunday press conference and his property was vandalised.
Jealousy Mawarire' who convened the press conference on behalf of Mugabe on Sunday, said: "Bulbs' electricity switches and anything that made the house habitable was vandalised. The leader of the nine soldiers dumped keys to the house at Mugabe's reception and told the receptionist they had been ordered off the premises because of the press conference. Only two police officers remain."
Mawarire is also the spokesperson of the National Patriotic Front.
Reached for comment, Mnangagwa's spokesperson George Charamba told the Daily News that the levels of Mugabe's security at any point are reviewed "on the basis of scientific threat assessment, not paranoia, then you expect us to deploy."
"The same army which he is alleging deposed him is the same army which he wants to protect him; does that make any sense at all? He is as secure as anyone else..."
Asked why the Presidential Guard was withdrawn, Charamba retorted: "As a matter of fact, are you aware that the package of the (ex-) president also spells out the security arrangements? Did you ever see where its written Presidential Guard? And why Presidential Guard, is he the president? He is a retiree, he is a former president.
"The State does avail security as per his conditions right, and also because he is also a citizen right? And that is founded on threat assessment, which is done on a regular basis. If there is need and there is a real demonstrable need, you will find that we will upgrade accordingly. But also I find it strange, why is he making his own security a talking point?"
Asked why there was vandalism of his property, Charamba said in a sharp riposte: "Is that why he wants the Presidential Guard? My issue is that if property is damaged, does that require Presidential Guard intervention?"
Told that he probably is vulnerable to attack as a former head of State, Charamba said: "He can't be vulnerable to attack because he is secure and what he is trying to do is to invite us to discuss the security arrangements around his person with the media. We don't do that. Do you know the implication of deploying Presidential Guard to a retired president; do you know what that means? It means you are running two presidents, isn't it? Why would it be called Presidential Guard?"
Told that perhaps, technically, Mugabe still sees himself as president because he says Mnangagwa staged a coup de tat, Charamba said: "We can't deal with the issue of his paranoia and someone who lives in a time warp."
Asked why the Mnangagwa regime was going back on its word over Mugabe's pension emoluments, especially the two houses, Charamba said:
"Nhaiwe, they just pop out like that, there is a budget? And he is forgetting that we are just completing his term?"
Asked if he did not think it was undignified to have the home of the ex-president's roof trusses caving in, Charamba said: "That's not a State property. How does a package come as a promise? A package is a legal requirement".
Asked if he will ever get his pension package, Charamba said: "Yes of course, the more reason he must wish this government longevity."
Probed why the Mnangagwa regime is "tormenting" him as he alleges, Charamba said: "I have got a problem with grievances which are outside the realm of the president but which seek expression through his mouth. We are aware where those grievances are coming from."
Asked where the grievances were coming from, Charamba retorted: "Of course you know. Do I need to tell you?"
Asked if he was suggesting the grievances were coming from Mugabe's wife Grace, Charamba said: "Do you even have to ask that? Who has just decided to borrow a mouth, and a mouth that we respect?"
Presidents don't always get along with their successors. Differences in temperament and ideology usually accompany a handover of power - the country, it turns out, is often looking for something new when appointing a new commander-in-chief.
While presidents are largely expected to keep any disagreements between themselves quiet, there is now withering criticism of Mugabe now emerging from the rival Mnangagwa camp.
And Mnangagwa is eying with deep scepticism Mugabe's re-emergence on the domestic political stage, where he is playing to the gallery and seems hell-bent on de-legitimising him.
Mnangagwa's aides, meanwhile, told the Daily News their boss treated Mugabe with respect during the transition period, but that a deep relationship between the two was never likely.
There was an unsuccessful attempt by both men to connect shortly after the soft coup, but Mugabe rebuffed the overtures, led by former Foreign Affairs minister Walter Mzembi and his Generation 40 cabal, which is now in orbit.
The two men have never connected directly after the coup.
There are no prospects of cooling the tensions, according to both men's aides. Instead, the strain has only worsened - a worrying sign.
Source - dailynews