News / National
Global leaders toast Mnangagwa victory
05 Aug 2018 at 09:48hrs |
Views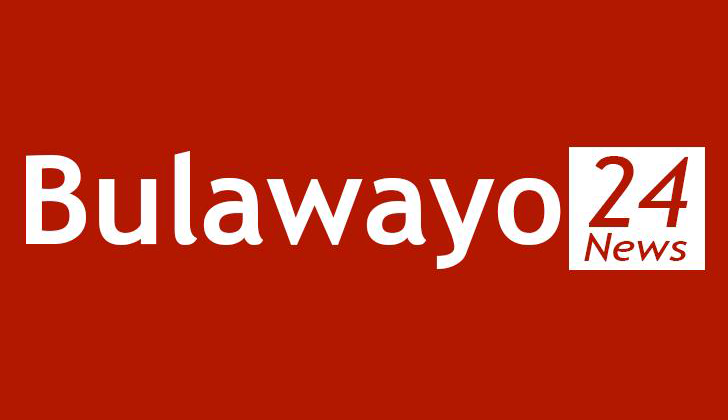 Sadc chair of the Organ Troika on Politics, Defence and Security, President Edgar Lungu of Zambia, has joined other world and regional leaders in congratulating President-elect Emmerson Mnangagwa for emerging victorious during the just-ended harmonised elections.
In a letter on Friday, President Lungu said Zimbabwe should continue to experience peace, unity and great success on the political and economic front.
"I wish to convey on behalf of the government and the people of Zambia and indeed on my own behalf, heartfelt congratulations to President Mnangagwa on his election," President Lungu said.
"In this regard, I urge you to speedily overcome any post-election skirmishes to enable the country quickly return to a peaceful political discourse as an all-inclusive society."
President Lungu assured President Mnangagwa of Zambia's continued support.
"On our part as chair of the Sadc Organ Troika on Politics, Defence and Security, Zambia stands ever ready to contribute to any progressive efforts to move Zimbabwe forward," he said.
Other members of the Sadc Troika are Angola and Tanzania.
President Mnangagwa garnered 50,8 percent of the vote (2 460 463 votes), thereby surpassing the Constitutional threshold required for an outright first round win.
His main rival, Mr Nelson Chamisa of MDC-Alliance, polled 44,3 percent(2 147 436 votes).
Zanu-PF also won two-thirds majority in Parliament after winning 145 of the 210 National Assembly seats.
President Lungu joins fellow African leaders that have congratulated President Mngangagwa on his victory.
On Friday morning, Sadc chair and South African President Cyril Ramaphosa phoned President Mnangagwa to congratulate him.
"President Ramaphosa has appealed to all political leaders and the people of Zimbabwe to accept the outcome of the election and should they have challenges, they must follow legal remedies provided for in the constitution and electoral law," read a statement from the South African presidency.
"His Excellency, Mr Cyril Ramaphosa, President of the Republic of South Africa and the chairperson of Sadc has called and congratulated Mr Emmerson Mnangagwa on his election as President of the Republic of Zimbabwe, following elections held on 30 July 2018.
"President Ramaphosa concluded his phone call by expressing his commitment to working closely with the President-elect, Mr Mnangagwa to enhance the historical, political and fraternal relations which exist between South Africa and Zimbabwe, with particular emphasis on strengthening economic co-operation in priority areas as mutually identified by the two countries."
Tanzanian President Dr John Magafuli has also congratulated President-elect Mnangagwa.
"On behalf of the government and people of Tanzania, I convey my sincere congratulations on your victory in the Presidential election of Zimbabwe. Your victory is a reflection of the confidence reposed in you by the people of Zimbabwe in leading them to prosperity," he said.
Prominent American civil rights activist and politician Reverend Jesse Jackson called on political parties that lost in last week's harmonised election to join hands with President Emmerson Mnangagwa and help him rebuild the nation.
In a congratulatory statement to the President-elect on Friday, Rev Jackson, through the Rainbow Coalition, called on losing parties to accept defeat with grace.
The Rainbow Coalition is a non-profit organisation that works in pursuit of social justice and civil rights.
"I congratulate His Excellency Emmerson Mnangagwa as the democratically elected President of The Republic of Zimbabwe," said Rev Jackson.
"I also congratulate the overwhelming majority of Zimbabweans who voted in peace, demonstrating their determination to strengthen democracy in their country.
"It was a contested but peaceful election. The people have spoken, and the outcome of their votes must be respected by all.
"Any dispute should be addressed through the legal system in an open and transparent way."
He said citizens should be allowed to demonstrate peacefully.
"In any election, there will always be a winner and a loser. It is vital that the winner wins with grace and the loser accepts defeat with dignity.
"President-elect H.E. Emmerson Mnangagwa now has the task of addressing the pressing issues facing Zimbabwe, including corruption, poverty and unemployment.
"The campaign is over. Now it is time to unite and govern. I appeal to all the political parties to join hands with the elected President in tackling the key issues and rebuilding the country.
"This is the time for healing and unity. Zimbabweans must seize the moment."
Reverend Jackson rose to prominence in the 1960s at the height of the civil rights movement when he worked under the late Dr Martin Luther King at the Southern Christian Leadership Conference (SCLC).
He was at the Memphis hotel with King when he was assassinated.
Rev Jackson founded the PUSH, a non-profit civic organisation that worked for broader employment opportunities for African-Americans.
He was a candidate for the Democratic Party presidential nomination in 1984 and 1988 and won 16 state contests and millions of votes, making him the first viable African-American candidate for president.
Source - zimpapers