News / National
Zanu-PF's majority enables it to amend Constitution
05 Aug 2018 at 19:11hrs |
Views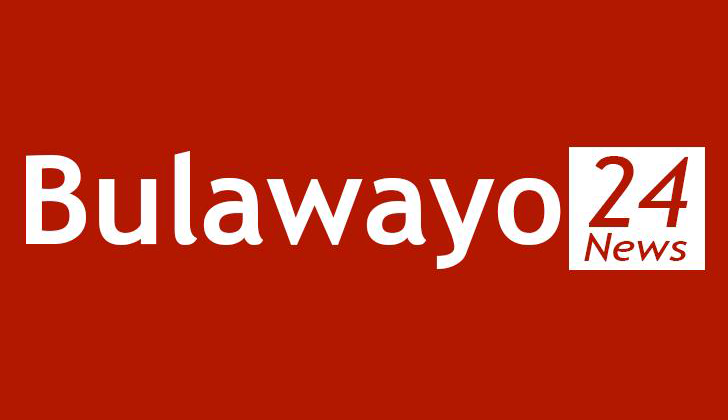 President Emmerson Mnangagwa's ruling Zanu-PF party has won a commanding majority in Zimbabwe's parliamentary elections on Monday, sweeping aside opposition parties and securing a powerful mandate that will enable it to amend the Constitution.
The result, based on official figures, redraws Zimbabwe's political landscape, humiliating the main opposition party MDC that alternated in power for decades until Zanu-PF's latest super majority - where its parliamentary tally has become greater than the threshold of 140 seats majority.
Zanu-PF has won 145 parliamentary seats, while the opposition MDC Alliance got 63, in a development that analysts have said will bolster the ruling party's hold on power, with fears that it might change the country's Constitution.
The other two seats of the 210 constituencies were won by Masango Matambanadzo from the National People's Party, who secured the Kwekwe South Constituency, while Temba Mliswa won as an independent in Norton.
This means minorities in Parliament cannot influence the decisions given that the super majority now represents a one-party opinion - Zanu-PF.
Zanu-PF has literally been awarded unchallenged plenary lawmaking authority regardless of the quality of their electoral majority.
It means there will be no constraints whatsoever against the limitless power of the parliamentary majority enjoyed by Zanu-PF.
There are fears that Zanu-PF will abuse its super majority power to literally enact a new constitution of the country, change cardinal acts, hold sway over appointment of government officials, leaders of independent State organs.
The scale of victory gives Zanu-PF, which is obsessed with a power retention agenda, a strong platform from which to make good on campaign promises by amending the new Constitution, a negotiated document with the MDC.
Having inherited a Constitution negotiated between the colonial and liberation forces at the dawn of independence - the Lancaster House Constitution - in 1979 and having amended that Constitution 19 times, Zimbabwe completely overhauled its Constitution in 2013 in a process led by a Parliamentary Committee (Copac), as part of the agreed package of reforms in the Global Political Agreement (GPA) that culminated in a referendum in 2013.
Zimbabweans approved the new Constitution that curbs presidential powers, sets a maximum of two five-year terms for the president, strengthens Parliament and also devolves power to provincial councils.
Presidential decrees under this charter require majority backing in the Cabinet, and declaring emergency rule or dissolving Parliament need the approval of two-thirds of lawmakers.
Zanu-PF is said to be planning to roll back all these clauses, which were demanded by the MDC.
Advocate Fadzayi Mahere said in a social media post: "Zanu-PF now has a two-thirds majority and can now lawfully amend the Constitution. It's a bit of a sad day for checks and balances. Praying for the best. God bless Zimbabwe."
A political analyst, who spoke to the Daily News on condition of anonymity citing the volatile political environment, said there were high chances that Zanu-PF might change the Constitution.
"There is a real chance that Zanu-PF may push for constitutional changes hence the necessity to secure more Parliament seats so that they can control the Constitution.
Zanu-PF's domination in this election poses a real threat that the Constitution will be shredded," he said.
However, political analyst Maxwell Saungweme said the win by Zanu-PF poses a serious danger to the opposition in Zimbabwe more than to the Constitution.
"The main repercussions of this (the win) is that Zanu-PF will bolster its hold on power, and the traditional opposition will likely collapse. Chamisa had done a good job reviving hope in the opposition," Saungweme said.
He said unless the Zanu-PF government accommodates MDC Alliance leader Nelson Chamisa and others into Cabinet and government, the MDC Alliance project will die, adding that some of the opposition members will likely cross the floor.
Saungweme said Zanu-PF might not change the country's Constitution.
"The current Constitution created by Zanu-PF and MDC is bad enough and as undemocratic enough as a product of a political-parties driven process. I don't see the need for Zanu-PF to want to change it. It is so hazy that it accounts for the turmoil around these elections as it is not explicit on important things that make an election free and fair.
"I think Zanu-PF focus for the next five years will be on the economy, trying to attract private capital as opposed to getting financing from Bretton Woods Institutions. So they will be focusing on this more than the Constitution. They still want to portray themselves as a new dawn and I don't see constitutional amendments to be their priority," he said.
He, however, said they will make little progress on legal reform and alignment of the laws with the Constitution, further predicting a shift in the political matrix.
"We are also going to see an emergence of a new and strong opposition political formation based on issues, values and principles that will give headache to Mnangagwa's administration. This will be a party led partly by those that were in current opposition and entirely new faces of talented Zimbabweans leading business and other vocations elsewhere," he said.
Source - dailynews