News / National
Mnangagwa poll results anger war vets
07 Aug 2018 at 06:58hrs |
Views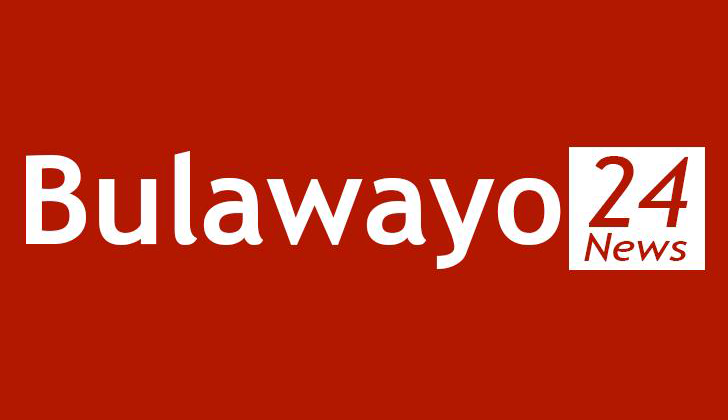 In a fresh sign that all is still not well within Zanu-PF, war veterans are seething with anger over the "small margin" by which President Emmerson Mnangagwa defeated opposition leader Nelson Chamisa in last month's elections, the Daily News reported.
The displeasure by the former freedom fighters over the less than stellar manner in which Mnangagwa prevailed over Chamisa comes as the MDC Alliance leader continues to insist that he in fact won the hotly-disputed July 30 presidential poll - whose results he claims were fiddled with by the Zimbabwe Electoral Commission (Zec).
Well-placed sources within the ranks of the war veterans said yesterday that they had a sense that some senior Zanu-PF officials had not done enough to support Mnangagwa to score a resounding victory in the presidential race against Chamisa.
"We are surprised and very angry that in the end ED's (Mnangagwa's) victory was not as decisive as we thought it would be, particularly seeing that the party's (Zanu-PF's) parliamentary candidates did very well in the elections.
"So, as war veterans we want to know what really happened as this (the less than convincing presidential vote outcome) raises many questions, as well as with regards to the conduct, loyalty and commitment to the cause of some senior party officials," one of the sources said.
Seemingly bolstering this view as he spoke at a Zanu-PF Harare province meeting at the weekend, Zimbabwe National Liberation War Veterans Association (ZNLWVA) secretary-general Victor Matemadanda also bemoaned the fact that the July 30 poll victory had not been as "thunderous" as the party had wanted.
"We all worked hard to remove (former president Robert) Mugabe from power, but there are some people who are now claiming that they played a more critical role than others in this.
"But this should not matter because we were all fighting for the people ... at any rate, you must not be worried by these claims because everyone knows who removed Mugabe.
"We overestimated and underestimated a lot of people, as well as a lot of issues ahead of the elections. The fact is that with what we did in 2017, we shouldn't have been in a tight race with the MDC.
"The battle is for the people of Zimbabwe and it must not be owned by certain individuals. Now there are some who even think that they own the party.
"If certain individuals think that they can decide on behalf of the people, the people will walk away. We now have many enemies inside the party and outside the party there are many who are getting money to sell out the party," Matemadanda thundered.
While the military intervention in November last year, which was code-named Operation Restore Legacy, precipitated Mugabe's ouster from power and decimated the ruling party's G40 faction, the subsequent deployment of top army chiefs in strategic positions in both Zanu-PF and the government angered many party followers.
It is believed that this disquiet is at the centre of the war veterans' growing unhappiness within the former liberation movement, as well as the widening rifts that are emerging among the once tight group which took great risk to frustrate Mugabe's attempts to anoint his unhinged wife, Grace as his heir-apparent ahead of Mnangagwa.
Matemadanda also advocated for the restructuring of Zanu-PF in his address at the party's Harare province meeting.
"The party must be restructured. The attitude towards recruiting new members must also change. I want our leaders to know that we are ultimately fighting for the people of Zimbabwe.
"If there are some leaders who think that now ED is in power, they can accumulate wealth, they need to know that this new dispensation is not going to tolerate that.
"This other day, we were in a meeting and a certain comrade complained that he doesn't have enough security personally. We openly told him that when we were fighting Mugabe, we did not get anything," he said.
"We fought against Mugabe while others were sitting back, but after we won the war, they started to go in front.
"We managed to woo large crowds last November because it was the people's battle. We don't want factions again, we want unity. No one owns this battle our leaders must know that.
"Going forward, the ZNLWVA also urges tolerance to divergent views, noting that intolerance to opposing views leads to unnecessary polarisation," Matemadanda added.
This comes as many former top army chiefs now wield considerable influence in both Zanu-PF and in government.
The ruling party's commissariat is also now headed by Rtd Lieutenant General Engelbert Rugeje.
The history of factionalism in Zanu-PF is as old as the party itself, with the scourge becoming more pronounced in the 1990s.
When party power broker and liberation struggle icon Solomon Mujuru died in a suspicious fire at his farm in Beatrice - just outside Harare - in August 2011, his wife Joice was decapitated politically, which saw her being hounded out of the only party she had known, supported and belonged to since she was a teenager.
Immediately after her ouster as both party and government VP, the G40 emerged to fight Mnangagwa's Team Lacoste between 2014 and mid-November last year, when the military stepped in to annihilate them.
Source - Daily News