News / National
Joshua Nkomo's words inspire farmer
09 Sep 2018 at 08:37hrs |
Views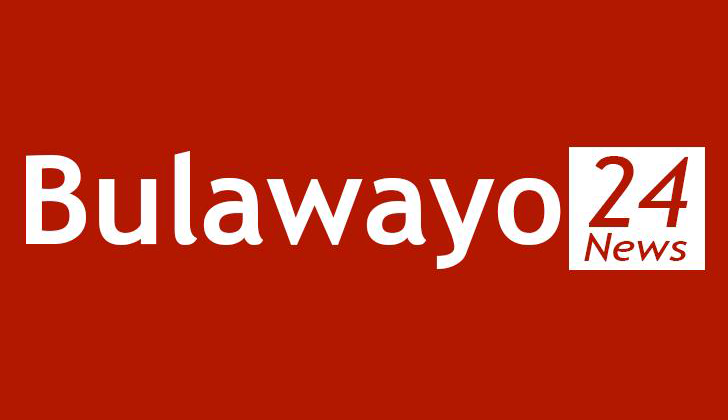 KHULUMAUSENZA is a name of a village in Mapulubusi area in Tsholotsho district in the sprawling Matabeleland North Province.
The name of the village is Ndebele, and in English it literally means walk the talk and is not just an ordinary name, at least to one villager Mr Elvis Ncube (72) as it speaks to his life.
Mr Ncube is a communal farmer who like any other farmer in the countryside owns a small plot. He has been walking the talk in his farming endeavours and his hard work has paid off as he is now a revered farmer who has recently earned national recognition.
The communal farmer was two weeks ago voted the best farmer in the Agri-produce section at the country's premier agricultural exhibition, the Harare Agricultural Show organised by the Zimbabwe Agricultural Society (ZAS).
His story is not a decorated one of waking up to glory. It is one of painful sacrifice, determination, hard work and perseverance and says it is through tears and sweat that he has at last found joy.
"I took up farming in 1982 when I left my job. I had worked at a textile company in Bulawayo for quite some time and then for two construction companies but for all that I had nothing to show for it, as I remained impoverished and lived on rented accommodation in the townships," he said with a bright face.
His inspiration, he recalls, are the words of the late nationalist Dr Joshua Nkomo, "nxa ufuna imali phendulela ibala elithi lima''. (If you want money (mali) read in reverse the Ndebele word for farming (lima). He said the words have remained etched in his mind and have finally come true.
"When I realised I was not making any significant progress in my life I decided to try farming. I then vividly recalled the words by the late (Dr) Nkomo, nxa ufuna imali phendulela ibala elithi lima ukuze okulimileyo ukuthengise kube yimali . . . I hastily packed my bags and left the city with its glamour to begin a new life in the village. It was a difficult decision but I pleaded with my wife for understanding and support as we sought to begin our lives in the village as peasants," said Mr Ncube.
The IsiNdebele motivational words by the late Dr Nkomo, nxa ufuna imali phendulela ibala elithi lima ukuze okulimileyo ukuthengise kube yimali were meant to encourage people to expend their energies on improving their agricultural enterprise and then realise returns through selling their produce.
"Since we started making a living through farming we have managed to improve our homestead, send all our children to school, bought livestock and our household food security is always guaranteed," said Mr Ncube.
In 1989, Mr Ncube was conferred with a Certificate and Badge of a Master Farmer by the Department of Agricultural Technical and Extension Services and in 1994 he obtained an Advanced Certificate and Badge. His wife, Simangaliphi also attained her Certificate and Badge of a Master Farmer in 2014.
The Ncubes outshone other 299 communal farmers drawn from all the country's provinces that showcased their produce at this year's exhibition. Each of the country's 10 provinces was represented by 30 of its best farmers. The enterprising farmers showcased maize, groundnuts, sorghum, beans, soya beans and millet grown at the family's five-hectare field. They managed to garner the highest points in the maize, sorghum, millet and groundnuts categories.
"It was our maiden participation at the Harare Agricultural Show but we have over the years been taking part at the Zimbabwe International Trade Fair (in Bulawayo). For me and my wife farming is now more of a hobby," said Mr Ncube.
He believes the seed varieties they opted to use and the advice they got from extension officers resulted in them realising a good produce.
"I think the varieties we used were the best. We used groundnuts varieties from Champion Seeds Company, which had contracted us and we used AgriSeeds' ZAP 43 maize variety, which I firmly believe suit this area. To improve our soil fertility we applied manure in the form of cattle dung and fertilisers. Above all, for one to make it in farming they have to listen to the advice from extension officers," said Mr Ncube.
For coming out tops at the Harare Agriculture Show, the Ncubes received a tractor with a mounted boom sprayer, pick, wheel barrow, a hoe and a shovel.
"I have never dreamt of owning a tractor and I must say we are very excited about the feat we have achieved. To add to the excitement, we had the rare opportunity of meeting and briefly interacting with the President (Emmerson Mnangagwa) when he was handing over the tractor to us. It was such a breath-taking moment," said Mr Ncube.
He said there was a need for communal farmers to embrace farming as a business.
"To us farming is a business, we keep records of all our cropping activities and even have a rain gauge to determine the appropriate soil moisture content for sowing," said Mr Ncube.
The Ncubes have also finished picking cotton, which they had grown under the Command Agriculture Programme and managed to get 12 bales weighing 200 kilogrammes each.
"We have started preparations for this year's cropping season starting with the repairing of the fence around the fields and thereafter we will be tilling the land," said Mr Ncube.
He said there was, however, a need for the Government to invest in irrigation infrastructure so as to improve the country's agricultural output.
"Our area has very low annual rainfall and as such I urge the Government to channel more resources towards setting-up irrigation schemes in this area to enable people to be more productive while also ensuring sufficient household food security and national grain reserves. There is a need for construction of dams and weirs to provide water for these irrigation schemes," said Mr Ncube.
ZAS head of programmes and public affairs Miss Roberta Katunga said the feat achieved by the Ncubes was rare considering the fact that the farmers were farming in a region with unfavourable climatic conditions for cropping.
"The feat achieved by the Ncubes is very commendable considering the fact that they are farming in a relatively dry area. We, however, hope other farmers would emulate their ingenuity as it is a clear indication of adhering to proper crop production and management skills," she said.
Tsholotsho is classified under region four and five, which are relatively dry with very low annual rainfall.
Miss Katunga said a field day was being organised before the end of next month where the Ncubes would be handed over their tractor, which was sponsored by Agricon Equipment Zimbabwe.
Last year's first prize winner in the Agric-produce section was from Mashonaland East Province.
Source - zimpapers