News / National
Forex crisis vexes Mnangagwa
20 Sep 2018 at 18:56hrs |
Views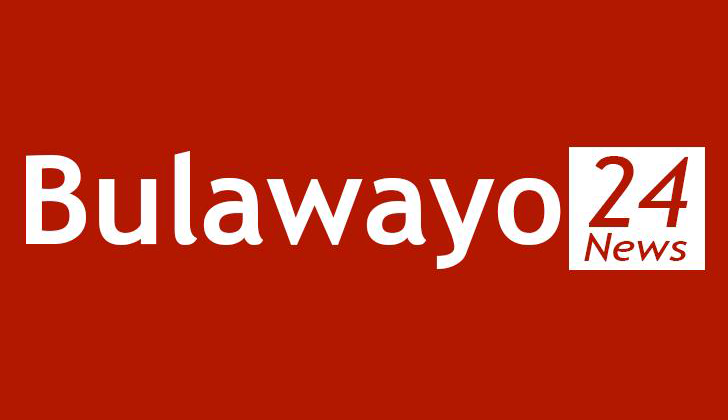 AROUND mid-day on Tuesday, a decorated procession blasted off State House, its lash green lawns and flowering jacaranda trees complimenting to give breathtaking scenery.
It was a long procession, a mix of horses mounted by elite security forces and fast cars. And a befitting start for President Emmerson Mnangagwa, who was delivering his first State of the Nation Address (SONA) after a charged political season, which ended with a hard fought election on July 30.
The President's vintage Roll Royce quietly moved through central Harare's roads with their fading carriage way markings, down Sam Nujoma Avenue towards Parliament.
It moved past a bus terminus where touts seek Mashonaland Central bound passengers for taxis. The touts had been directed off the street. But a handful still wondered around.
They are part of over 90 percent unemployed working age people in Zimbabwe, the victims of economic mismanagement, corruption and extensive de-industrialisation. Across Herbert Chitepo Avenue, a towering real estate gem greeted Mnangagwa, the place where the multibillion dollar CBZ Holdings once operated a bank.
CBZ has relocated, probably after experiencing dwindling customer activity, another offshoot of firm closures, foreign currency and liquidity shortages. At the Zimbabwe Distance Education Correspondence College, students stampeded to the top floors to catch a glimpse of the man that holds the key to their future.
He has indicated that his reforms have generated over $11 billion FDI commitments within six months, a landmark performance in investment starved Zimbabwe. So far, very little of these commitments have translated into real inflows.
And it is the reason why Zimbabwe continues to gravitate into a vicious foreign currency crisis.
In 15 minutes, Mnangagwa had a glimpse of the State of affairs of the nation that he has promised to transform into a middle income outfit, notching up $3 500 per capita by 2030. This will be one of the highest earnings the region.
That is why the SONA dwelt a lot on strategies to drum up more foreign currency inflows, twinned with attempts to address an escalating debt crisis, widening fiscal and trade deficit and improved investments into mining, tourism, agriculture and the manufacturing sectors.
The budget deficit, projected at $660 million, is now expected to reach $3 billion by year end. And pockets of fuel shortages and rolling power blackouts haunted Zimbabwe on the day he laid out his game plan.
At Parliament, Mnangagwa came face to face with resentful opposition party members who have vowed not to recognise his Presidency.
"It is one of the many issues that he has to engage to sail through his economic ambition without hurdles," said Tapiwa Sibanda, an analyst at Trade Winds.
"But his biggest battles would be fought trying to drum up foreign currency to oil failing industries and run government," Sibanda told The Financial Gazette.
Mnangagwa said he had lined a series of interventions to bolster resilience against the multi-pronged headwinds.
"My government, through the Reserve Bank of Zimbabwe, has negotiated a number of foreign exchange facilities amounting to $500 million that are intended to meet growing demand for foreign currency by business and the public in general," he told Parliament.
That Mnangagwa's administration is moving with speed to plug the widening foreign currency black holes is one of the top priority issues among Zimbabweans, who have suffered for too long.
The problem is that he risks igniting a fresh wave of debt distress, which adds to over $12 billion in unsettled commitments to the World Bank, African Development Bank and other multilateral lenders, according to Patson Zhou, an analyst at Capital Analytics.
Fresh consumptive borrowings swing the country to its old age problems of low deployments towards growth stimulating infrastructure development.
In other words, this week's SONA exposed that high appetite for consumption remains endemic in Zimbabwe, where executive extravagance has been at the heart of a burgeoning crisis, analysts who talked to The Financial Gazette agreed.
The President says government will work towards improving industrial recovery to improve foreign currency inflows through exports.
He plans to end a long running external debt crisis that is creeping towards $12 billion.
"This period in our country's history… heralds brighter prospects and resolutely focuses towards rapid modernisation and industrialisation of our country's economy. The creation of a more competitive and business friendly environment must be given greater impetus by all relevant institutions. We will not pay lip service to this matter," said Mnangagwa.
He said government was alive to the challenges that face the manufacturing sector.
"We are committed to ease this pressure through increased foreign currency disbursements. We must continue to scale up the value addition and beneficiation drive to ensure Zimbabwe enters the regional, continental and global value chains," he said.
"The mining sector remains yet another key component of our economic recovery programme. The production performance of gold, platinum and chrome sub-sectors are encouraging. My administration has committed to prioritise economic development as a strategic response to the pressing need to leapfrog our economic development in line with our national aspirations as well as the regional, continental and international trajectory," noted Mnangagwa.
He said a comprehensive plan will be put in place to expedite the desired outcome towards the external debt arrears clearance strategy under a plan agreed in Lima, Peru two years ago.
The plan has, however, collapsed, and government has been working hard to revive it.
Reform-minded Mnangagwa spent the bulk of his SONA outlining plans to confront the foreign currency shortages that have affected industries for the sixth straight year.
Perhaps his real fire-fighting blueprint would be unveiled in upcoming Monetary Policy and Fiscal Policy reviews in the coming weeks.
While his commitment to fight on was evident this week, so far, he fell far short of lining up the concrete plans that both hard pressed industries and individuals expected, after seeing that disposable incomes eroded in a wave of price hikes and rampaging inflation.
His government is facing an explosive crisis which manifested through a steep rise in unremitted funds to foreign airlines. This has reportedly reached $85 million this year, from about $30 million two years ago.
The huge funding shortcomings exposed the new administration this week, after a deadly cholera epidemic barrelled through the big cities, claiming over 30 lives and forcing Finance Minister, Mthuli Ncube, to pursue the unusual avenue of sending an SOS to the public.
About $60 million is required, but government is broke. Mnangagwa demonstrated a full grasp of the hurdles ahead if there are no concrete plans to address Zimbabwe's problems.
Airlines form only a small part of an array of sectors that are expecting respite from government. There were paper shortages at the passport office in Harare this week.
Officials restricted the number of people that could apply for the travel paper per day in order to manage another simmering crisis. Banks have also given in to the crisis.
Source - fingaz