News / National
Spike in jail escapes
24 Sep 2018 at 20:44hrs |
Views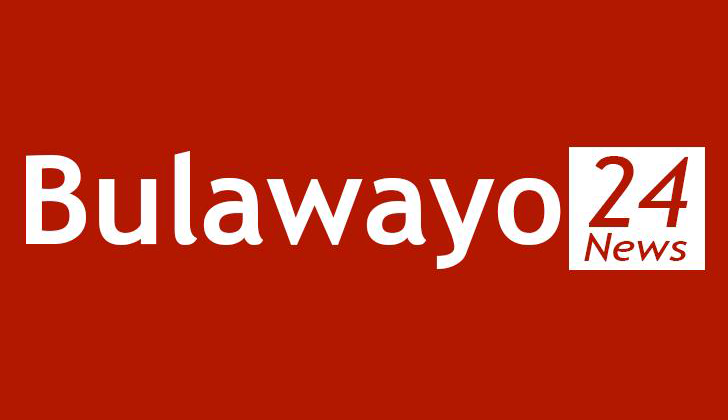 There has been a spike in the number of jail escapes, with some fleeing from cells during court appearances.
More inmates have gone over the wire now more than the previous years.
It's not clear whether budgetary cuts have impacted on the number or if correctional staff, was responsible. There were concerns about the jail population, but prisons boss Paradzayi Zimondi said correctional facilities were not overcrowded at all, with the population below the 17 000 carrying capacity.
Recent escapes have included convicted Tawanda Chikonyora, 36. His escape was facilitated by suspected Chikurubi Maximum Prison officers, who reportedly wanted cover up a misdemeanour that threatened their jobs.
Chikonyora - who was serving as an A-Class prisoner at Chikubi - claims he was given a set of civilian clothes and bus fare by a senior prison officer who advised him to escape unnoticed.
This was after he was found in possession of a mobile phone that showed EcoCash transactions with prison wardens and inmates. The prison wardens reportedly feared Chikonyora would divulge the illegal transactions to authorities.
Unfortunately, he was caught before he got far, and got a further four years in prison. When he was apprehended, he was left with only 39 days to complete his sentence.
Stuart Dickson Tembo and more recently Emmanuel Sibanda escaped from Rotten Row Courts holding cells.
Sniffer dogs had to be roped in, with hopes that the inmate Sibanda may have been hiding somewhere near Rotten Row Courts since it was inconceivable that he could have escaped unnoticed while wearing prison garb.
However, the searches did not yield any positive results and his residence was put under surveillance.
Sibanda had been found guilty of raping a 40-year-old woman that he offered a lift in Mbare.
Three years of his 15 years' sentence had been suspended on condition of good behaviour and was supposed to serve an effective 12 years behind bars.
When he escaped, he was awaiting to go to Chikurubi later that day.
Sibanda's whereabouts are still unknown up to now.
Prisons officials have said they are still looking into the matter.
Meanwhile, Tembo had been brought in for his routine remand hearings from Chikurubi and sneaked out during a break, never to be seen again.
"It is now in the public domain that such an incident happened but we have to look into the matter first and get back to you," prisons official Simon Kaondo said.
In Zimbabwe, jail escapees are charged with escape from lawful custody which attracts a custodial sentence.
Appalling living conditions in jails may be the reason why inmates fail to cope and try to break free.
Zimondi told our sister paper, the Daily News on Sunday, they have a lot of farms, but did not have enough equipment and resources while insisting there were no food shortages.
"We want the inmates to work for their food, to feed themselves. At the moment they are feeding on tax payers' money and that is not ideal.
"We still have three meals a day, though they may not be nutritional, sometimes there is not even cooking oil," Zimondi said.
"We are failing to meet the required dietary standards as prescribed. The budget is not enough for important sectors like education and health; that only tells you where this sector is left."
A convicted robber, Elijah Vumbunu, who recently got out of prison on bail pending appeal after spending 14 years behind bars, said the situation in prisons was tough, with some inmates committing suicide and some even dying because of hunger.
Speaking on the sidelines of a prison break hearing in which he was jointly charged with jailed Independent End Time Message founder and rapist Robert Martin Gumbura, Sibanda said access to health facilities was limited, let alone seeing the doctor who visited the institution once in a blue moon and attended the most critical cases.
"It is not easy to survive in there but we had no choice. The meals were never enough, let alone decent," Vumbunu said.
"The direst conditions were experienced between 2008 and 2011. Prisons would facilitate for people to be transferred to jails that are close to their homes. I was from Bulawayo and up to 2011, they moved me to the prison there.
"Normally when an inmate dies, cells are not opened until the body has been ferried away but during that period leading to 2008, a person would die sitting next to you because of hunger. We got used and sometimes bodies would take the whole day to be collected because of the rate at which people were dying."
Lawyer Bothwell Ndlovu said it was better to complete a prison term or appeal than have your prison term lengthened after attempting to escape.
"You know what, two wrongs will never make a right. The law is very clear on the penalty that a inmate trying to break from prison gets. It is custodial and that would mean an extension of the punishment and suffering that one would already be serving," Ndlovu said.
"I think it is better to follow proper legal routes, appeal or serve the rest of your sentence. If it is about the living conditions, use proper channels to address your grievances not run away."
Source - dailynews