News / National
Another bleak future for Zimbabweans
02 Oct 2018 at 18:29hrs |
Views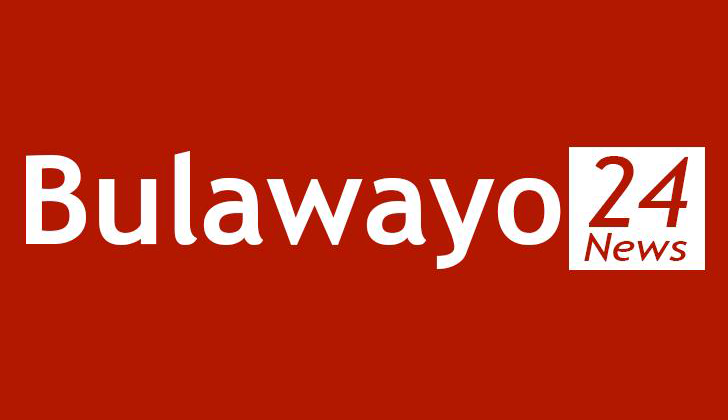 The current shape of the economic situation in the country is not looming good. I thought there was going to be calm after the storm but the challenges are insurmountable.
The recently announced monitary policy has failed to address bread and butter issues. The presentation lacked the vision. With a domestic debt of $17 billion dollars the growth rate of the economy is going to be mammoth task. That was just a talk show. Nothing was said about how they are going to solve the cash crisis and people will always live with a lot of speculation. This is clearly showing that the Zimbabwe economy will struggle to position itself and we are in for a fix. We ate more than we could chew. We need to clear the domestic debt first and this is not going to be easy. The policy was not even clear on corruption which has become a scourge of developing countries and Zimbabwe is no exception.
A big question arises and really boggles my mind. Zimbabwe has been getting a lot of aid from the western bloc and huge sums of monies have been poured into the government coffers. Our roads services and network are in deplorable state and so pathetic. Our hospitals are drug less. We have not seen full implementation of our economic blue prints and improving the status qou. Our leaders are flow out of the country and travel to different parts of the continent. The government expenditure keeps on ballooning very year. We keep on expending and digging much deeper into the government coffers. The question is , how are we growing this economy with such a huge government expenditure?. It is now officially that we shall using a bank for bond notes and US$.
Why have we failed to built state of the art hospitals and roads in Zimbabwe 38 years into independence we are still crammed into that small parliament. Are our brains so much limited that they can't think outside the quadruple? The same corrupt people who have been in government for 38 years looting are still the ones we have today. We have been drinking from the same poisoned well for 38yrs and change cannot come. We have not heard an inspirational vision from the President and we continue travelling and ghosting in the dark. There is no a clear cut vision besides the mantra Zimbabwe is open for business. We need a clear vision and we cant just say , we hope to become a middle income country by 2030 without spelling out the economic engine to drive home the vision. That is wishful thinking. There is no strategy to accelerate economic development in that monetary policy.
Only the gullible will believe that this new government will arrest criminals, corrupt government officials to be precise. From the time it took over power in November , there are no criminals who were surrounding the President and got arrested. All these arrests are just mere public stunts which are meant to divert the real pressing issues of cash crisis, fuel increases, health matters and failure to fulfill it's election promises. If you see a government celebrating a construction of a roundabout then one starts to wonder what really is it up to.
What happened to Chivhayo, Makamba, Parirenyatwa, Undenge, Mabhamba, the late Nyagumbo, Muchechetere the late Kangai. Its their culture Zanu PF will never arrest and lock their cadres in jail. It's all political grandstanding. There is no iota of truth in that statement.
From November last year to date it's now a year and the criminals who were surrounding Mugabe have not been identified yet. The rule of law is being compromised. Why is it taking too long to prosecute the criminals. Justice delayed is justice denied. It was so quick and swift to finalise a constitutional court case where MDC-Alliance was challenging the electoral results and within three weeks a verdict was passed. Why must it take more than a year to finalise a criminal case where a government minister is involved in corruption and abuse of state funds.
We are not yet there ladies and gentleman. It will take Zimbabwe another three decades to fix this politics of patronage where we protect each other. Some of these government officials died after siphoning millions of dollars for an example from GMB saga. Kumbirai Kangai was not convicted.
Then the government must stop spewing such rhetoric statements about arresting corrupt leaders, instead it must accelerate and give them more room to siphon from the government and no one care's. This regime prefer to choose to cook up useless, meaningless and baseless accusations so that 'their' accused is acquited. coupled with lack of evidence so that their comrades come out free men. Its a tactic they leave out the real cases just to blind us. We now all know Zanu PF politics. See no evil, hear no evil , speak no evil and continue bootlicking.
This new dispensation is a perpetuation of Mugabe's dispensation the old Zanu PF guard is just coming in with new attire. There are some with a different school of thought who are saying this new political dispensation should be given a chance. To some extent we are like asking the same coach who failed in many tournaments to bark instructions from the touchline.
When shall African governments practice tenets of democracy. Our leaders have a penchant for state capture. The recently held elections were manipulated and abused by independent bodies. Of all forms of capture it is capture of the judiciary that is most pervasive. Justice should not be corrupted. We cannot have political commissars masquerading as judges or magistrates. Here is the strong evidence that the peoples' will has been subverted.
Contacts
Facebook- Leonard Koni
Twitter-@Leoni
WhatsApp-+27747402042
E mail- konileonard606@Gmail.com
Source - Leonard Koni