News / National
An open letter to Bulilima MP Dingimuzi Phuthi
03 Oct 2018 at 18:46hrs |
Views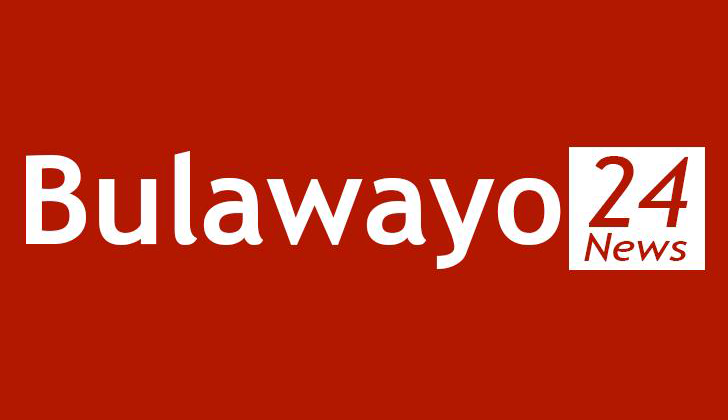 "DO NOT DISAPPOINT US"
I would like to congratulate you on winning The Bulilima Constituency as our MP.
Remember this "including all other people who are in the opposition when they saw your name they decided to mark an X in front of it, because everyone trust and believe you can bring change in the region.
You are a young man in your late youth age, we believe in young blood, all of your age mates do, we know you in person, we know all your hard work, we know the love you have for your people. We know how much proud you are to be "Nkalanga" you have lived worked in Harare and you never hide your identity. You are an artist turned MP, your songs heals, your music lyrics are wonderful to all ages. We play your music round the globe your hits "Bhasikili" "Masenga whuku" are a marvellous to listen and they can relocate a mind to find its way back to the villages where we grew up. We thank you for keeping us entertained in difficult and marvellous times, forever you will be loved for that and also promoting our language and culture.
"DO NOT DISAPPOINT US"
People of Bulilima are all relying trust believe and standing tall and firm on your shoulders with a belief you not gonna drop any single of them. We may be from different political parties but we are all behind you.
We are one big family the whole of Bulilima injury to one is an injury to all. Our region is one of the poorest in the whole of Zimbabwe, without our Fathers Mother's Brothers and Sisters working in South Africa we should be the worst ever. Hence by us so trying we are wise and very clever to put food on the table for our families and be able to send our children to schools. Building our own schools and clinics by organising and encouraging each other.
Our region lack of nearly everything, water, roads, schools, health developments and any tourism attractions.
Water- all our dams go dry by end of September, we do not have quality dams that can hold water for our live stock drink, yes we do have the Sibantubanye, Mozantary Madlambudzi dams they can not sustain all of us. Mabhongani dame blasted about 5-6 years ago no maintanence has been done let alone any action on plans. The wild life are struggling that they end up following the big river to find water for about 90kms where they end up mixing with human and be killed or cause problems. Remember the Buffalos and Elephants that terrorised the commuties of Bambadzi Madlambudzi Hingwe Dombodema Tokwana etc.
We do need bushpumps for clean water, I won't rush you to give us tap water (tihha kobva pa sisila).
Education- we lack with enough Schools as they don't meet the Government radius of schools should be about 4.5kms apart. High schools are so so frustrating that they discourage our children to attend if they don't have bicycles it's a struggle. We do not have a University nearby us. Science is the future worldwide to be a qualified nurse doctor etc you must have science, we need an educated community where we will find lawyers, Judges, Presidents and graduates. Our schools do not offer such courses, until our children relocates to places like Bulawayo Harare etc.
I personal went to school wich was 11kms from my homestead (Masendu to Madlambudzi)
;and many communities like Masendu have responded so well by building a Primary and Secondary schools from their own pockets. We trust you will do something better for us on our education system. (Luzibo Masimba) knowledge is power.
Health- as you are aware the only Hospital we have is in Plumtree, surely that alone is toucher for people who have to attend for their appointments from places like Tjehanga, Ngwana, Sinotsi, Tokwana, Nopemano, Masendu, Ndolwane, Gode Madlambudzi, Bambadzi, Gambu, Hingwe Makhulela, Dupute, Ntoli, Gambu Manguba etc..... It can be a pleasure if we may have only 2 Hospitals that may support Plumtree Hospital or we have well upgraded Health institutions in our region....(Butjilo igwendo)
Roads- as you are well aware of the Thekwane Ndolwane Road via Gambu and via Masendu. Plumtree Bambadzi via Dombodema and Madlambudzi road to Maitengwe Border or Mabhongane wildlife game, there are no quality roads we are still in the missionaries routes since then nothing has ever happened, we all hear that in Harare they know Ndolwane road is a tarred road from many years ago, please do not investigate that you pick on the new leaf and move forward....
Police- we only have one police station which is in Madlambudzi to deal with our big community surely it can be wonderful to have some police hot points near the people....(Mano malayan'wa)
We have places like Luswingo, rock paintings, Cultural center, George Silundika home to name a few these places can be our tourism attracting centers.
Lastly- Remember there some great men who were once MP's who did nothing for the region in the past, we would like to see you not following their roots of foot steps. Vist us in our communities listen to our grievances pay attention to all of us, do not promise what you can't do or full fill try to be fair and credible, do not entertain corruption be wise and do not pay attention to the words that say (mwanamayi) just stick to your duties.
Last but not least i would eager you to open a Facebook page that will engage all of us in Bulilima.
Hope to meet you one day in Bulilima .
Ayi milike hango yedu ayimilike.
DO NOT DISAPPOINT US
Thank you
Taboka
Nkololo wa Manyele ka Masendu.
Source - Taboka