News / National
Prosecutor-General interviews set for next month
19 Oct 2018 at 07:47hrs |
Views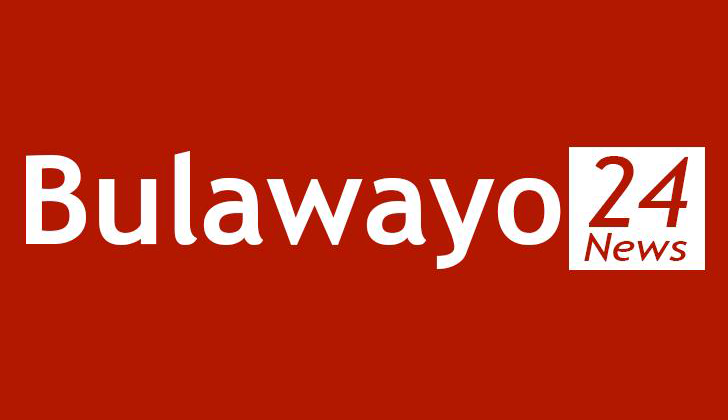 THE Judicial Service Commission will next month conduct interviews for the position of Prosecutor-General (PG), which fell vacant after Ray Goba resigned in August. Goba stepped down after a tribunal had been launched to investigate his suitability to hold office.
Charges levelled against him included failing to prosecute high-profile corruption cases, using abusive language and travelling to Namibia where he had been designated a prohibited immigrant. Goba had taken over from Johannes Tomana. Below are brief profiles of candidates who are in the running for the post of PG:
Florence Ziyambi
Unsuccessfully applied for the same post last year when it became vacant after the dismissal of Johannes Tomana;
Served as deputy PG before being reassigned to the Office of the President and Cabinet with no specified duties;
Held several senior positions such as Senior Public Prosecutor for the Eastern Division, Director of Public Prosecution, Deputy Attorney-General (Criminal Division); and
Is married to the current Justice minister Ziyambi Ziyambi.
Cheda Maphios
Former Bulawayo High Court judge, moved to Namibia in 2011 and has been serving in that country's High Court ever since;
Dragged in a land grab scandal when a pressure group, known as AR from the Oshakati in northern Namibia,
organised protests against him after he was handed a plot by the local town council. The pressure group alleged corruption, but the case never materialised; and
Ventured into private practice.
Wendy Chingeya

Legal practitioner with 23 years' experience and is the senior partner of Chingeya-Mandizira Legal Practitioners;
Has vast experience in both public and private legal sectors. She holds a Bachelor of Law (LLB) Honours degree from the University of Zimbabwe and is currently working on her Master of Laws degree with the University of South Africa;
Worked on the Goba tribunal which was led by retired High Court judge Justice November Mtshiya; and
Sits on the board of privately-owned funeral service provider Nyaradzo.
Misheck Hogwe
Holds a Bachelor of Laws (Honours) degree and a Master of Business Administration degree;
President of the Law Society of Zimbabwe;
Made it to the top three in the previous search for a Presecutor-General;
Studying for a Master's degree in Constitutional and International Law. He has been involved in high-profile litigation in the Constitutional Court, Supreme Court, High Court and Administrative Court; and
Has also been involved in high-profile litigation at the Sadc Tribunal, the International Court of Justice and the Southern District Court of New York, among others.
Noria Mashumba
Boasts of experience in the non-governmental organisation sector, where she has worked for the Human Rights Trust of Southern Africa, Oxfam, United Nations Development Programme, and Zimbabwe Human Rights Commission;
Former principal law officer in the ministry of justice between 1991 and 1999;
Failed a pre-examination test for judges in 2016; and
Holds qualifications in law from the University of Zimbabwe, and International Human Rights Law ( Lund
University, Raoul Wallenberg Institute of Human Rights and Humanitarian Law) Sweden.
Kumbirai Hodzi
Acting Prosecutor-General;
Served as Deputy Attorney-General since 2012, in charge of the Legal Advice section;
His experience spans over 33 years, having practised law in different capacities, and once served as a magistrate, as well as a prosecutor for years; and
Practiced as a solicitor in the United Kingdom.
Jessie Majome
Served as deputy minister of Justice and Legal Affairs, as well as the deputy minister of Women's Affairs,
Gender and Community Development in the 2009-2013 Government of National Unity;
Chaired the Parliamentary Portfolio Committee on Justice, Legal and Parliamentary Affairs and was a member of the Parliamentary Legal Committee and the Parliamentary Portfolio Committee on Local Government;
This year, she lost her Harare West parliamentary seat which she had held since 2008 after falling out of favour with her party, the MDC; and
Holds numerous qualifications including a Master of Laws (LLM) University of South Africa, as well as a Master's degree in Women's Law (MSM) (University of Zimbabwe) and a Post-Graduate Diploma In Women's Law, also from the UZ.
Mantsebo Calvin Tichaona
Former principal law officer in the office of the Attorney-General 1985-1993;
Had a 10-year stint in private practice, where he was the principal managing partner;
Director of prosecutions in the Anti-Corruption Commission of Sierra Leone; and
Holds a Master of Laws degree from the University of Dundee.
Edios Edmund Marondedze
Founding partner at Marondedze and Partners;
Served as public prosecutor in Namibia and rose to become deputy prosecutor-general in that country; and
Holds a Bachelor of Laws Honours (LLBS) from the University of Zimbabwe.
Hara Tavengwa
Long-practising lawyer and also a football administrator;
At one point sat on the board of the Zimbabwe Football Association; and
Club secretary for top-flight club Chicken Inn.
Tinomudaishe Chinyoka

Former student activist, who once led the University of Zimbabwe's Student Representative Council;
Actively participated in politics, leaving the MDC and shifting his allegiance to Zanu-PF in 2013; and
Qualified as a lawyer at the University of Zimbabwe.
Source - the idnependent