News / National
Zimbabwe producers in panic mode, rush to offload stockpiled goods
28 Oct 2018 at 09:05hrs |
Views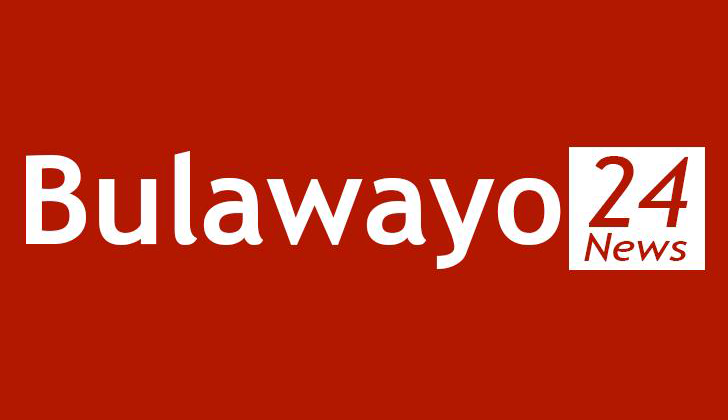 Some manufacturers of basic commodities are reportedly in panic mode, amid indications they are now desperate to immediately off-load the products they have been allegedly stockpiling in the last few weeks.
The move comes as manufacturers seek to maintain a stranglehold on the local market following Government's decision to temporarily suspend Statutory Instrument 122 of 2017 (formerly SI 64 of 2016) last Tuesday to allow supermarkets to restock.
A social media-induced shopping spree had seen basic commodities being wiped out of shops as consumers feared for widespread shortages of basic goods.
The situation was worsened by sceptical manufacturers who reportedly held on to products, with some reportedly diverting the goods to foreign markets, despite benefiting from Government subsidies, including foreign currency.
The suspension of SI 122 of 2017 is understood to have rattled some manufacturers, who were holding the country to ransom, and are now keen to supply their products before imported goods take over supermarket shelves.
An official from a cooking oil firm, name withheld, said: "We have been producing cooking oil all along but our bosses had said we should not deliver it locally. Some of the cooking oil was being exported to Mozambique despite shortages on the local market."
While most formal supermarkets have been struggling to satisfy the local market, the goods have been readily available in informal shops where they are sold in US dollars or bond notes at thrice the formal price.
The official from the cooking oil firm went on to say the suspension of SI 122 of 2017 came as a shock to management, hence the hurried decision to start delivering the product to ensure that "imported goods do not steal our clients".
Basic goods such as cooking oil, bath soap and sugar returned to some supermarket shelves on Wednesday last week.
Top retailers such as Pick 'n Pay, OK Zimbabwe and Food World, are selling cooking oil at an average price of US$3,90.
Geisha soap is retailing at US$1,15.
However, some retailers are demanding that each customer must first buy goods worth US$10 or US$15 in order to 'qualify' to buy cooking oil.
Last week, Confederation of Zimbabwe Retailers (CZR) president Mr Denford Mutashu confirmed that some suppliers are panicking following the suspension of SI 122. Mr Mutashu said the panicky suppliers have immediately made arrangements to resume supplies stopped on October 2nd.
"Suppliers were holding retailers at ransom by refusing to release products to the market so they could divert it to some black market cartels, and consumers would blame the shortages on retailers," said Mr Mutashu.
"But now we can buy on our own and ensure there is product availability for consumers. We will always prioritise local products and will only import to augment local supplies to avoid shortages.
"The situation had gone terrible but we are optimistic this should benefit consumers as well as bring price stability. People cannot get into the festive season without basics."
CZR had been lobbying Government to suspend SI 122 to allow retailers to restock.
Cooking oil makers speak
However, Oil Expressers Association of Zimbabwe chairman, Mr Busisa Moyo told The Sunday Mail Business last week that manufacturers were not hiding products, although he conceded that some were engaging in rent-seeking behaviour.
"This is completely false, (that the shortages are a result of manufacturers holding on to their products). However, there is a lot of rent-seeking behaviour on our cooking oil products by small retailers, hoarders, arbitrageurs and rent-seekers," said Mr Moyo.
"We have maintained prices thus far but the distortion and fake news onslaught has reached epic proportions. On cooking oil, we have maintained supplies based on what we have been offered by the RBZ (Reserve Bank of Zimbabwe) and await the Afreximbank facility, which will be concluded by month end."
Mr Moyo, who is also CEO for cooking oil firm, United Refineries Limited (URL), said following the provision of funds by the RBZ, they were able to produce cooking oil and delivered 35 000 units into Bulawayo last Wednesday.
He added that bulk oil was also supplied to customers who fry and make various products. On Thursday, URL delivered a further 20 000 units at its normal prices. Confederation of Zimbabwe Industries (CZI) president Mr Sifelani Jabangwe said some manufacturers could have been holding on to their products "to see where the prices would go following a spike in exchange rates".
But Mr Jabangwe said supplies would soon pick-up since manufacturers got foreign currency allocations from the RBZ beginning last Monday.
"Remember the (RBZ) Governor (Dr John Mangudya) was away so we held a meeting with him last week (a fortnight ago) and some producers started getting foreign currency allocations on Monday.
"The real reason for the shortages has to do with foreign currency. The situation worsened after Government announced fiscal and monetary measures and the market went into swings and moods.
Said Mr Jabangwe: "Companies are actually behind Government and I can tell you that some are now owing suppliers anything between US$2 million and US$50 million because throughout the year, the RBZ kept saying 'keep producing, we will pay you'."
He said the foreign currency challenges appear to be cyclical as the shortages and high prices were also experienced last year in September.
Foreign currency levels usually dip at the end of the tobacco selling season.
Source - zimpapers