News / National
'Oskido stole our song'
04 Nov 2018 at 08:07hrs |
Views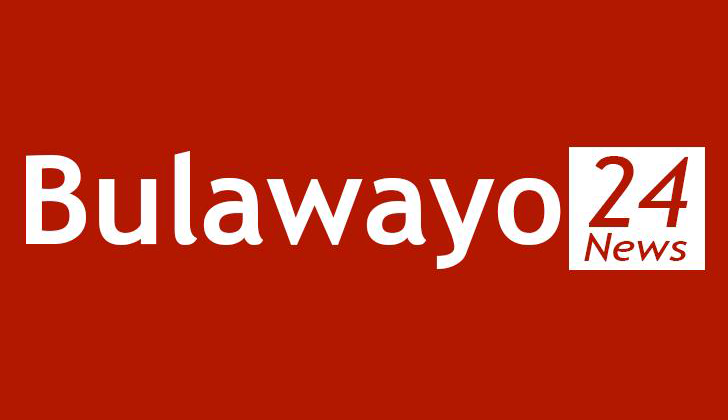 WHEN the two members of Izikhali Zomsakazo met Kalawa Supremo Oscar Mdlongwa and handed him a demo with their songs on 27 December in 2013, they thought lady luck had smiled on them.
Many artistes would give an arm and a leg for a meeting with Oskido, a man who broke many stars into the mainstream music industry, and Isaac Masina and Emmanuel Phiri thought they had struck the jackpot when they were granted a brief audience with the music heavyweight on the sidelines of his Kalawa Homecoming gig.
Unknown to the then 19-year olds, it was not to be. In the hustle and bustle of an oversubscribed Kalawa gig, they allegedly managed to give a CD of their best to the ever busy label boss cum businessman.
"We gave Oskido the demo and he gave this other guy from Luveve. I really don't know who the guy is but he was moving together with the people from Kalawa. Because the disk that we gave them had contact details they called us and told us to come to Luveve the next day," one half of the group Isaac Masina (Malume Best), told Sunday Life.
With excited, expectant and hopeful hearts, the two musicians had made their way to Luveve, where they expected to finally meet their idol, a man who has become the embodiment of success for youths looking for a way out of poverty on both sides of the Limpopo.
When they got there, they were disappointed to find that Oskido was on the road again. The real shock however, was to come a few months later.
"I remember it was a Sunday, they told us that Oskido had already left. They told us to leave another CD and we did that so they had two of our CDs. A few months later we heard the chorus of our song on the song by DJ Merlon," the Malume Best claimed.
Without their knowledge, the young musician claims, the chorus had been from their song without the beat.
Merlon's Koze Kuse was one of the highlights of 2014, with the song dominating the festive season that followed.
By that time the two had been forgotten, although they insist that they had tried to get in touch with Oskido on various platforms. They got no reward for their efforts.
"We've been trying to get hold of him but there's no response. It's been years and we've been struggling to get credit for our work, work that was crucial to us. There is no one that he is really close to that we know so we've even tried to get hold of him on Facebook to no avail," Malume Best claimed.
The young producer shared the demo of the song, which they had titled Till the Break of Dawn and although it had a different beat, shared the same chorus as the song that was a festive anthem in 2014.
According to Malume Best, their beat had been left untouched while the chorus of the song was taken.
"That Koze Kuse chorus was not his. That was our idea. In fact I can say that the whole theme of the track was not his but ours. It was about partying until the break of dawn. They didn't take the beat. They just took the vocal and the theme of the song and added the beat to it," he said.
Four years after what they believe was a great theft, the two musicians have nothing but disappointment to show for their efforts, while also grappling with the fact that they were let down by their role model.
"Personally we were disappointed because we thought after meeting him our careers were going to take a different direction and it was painful to see our song making millions and we got nothing from it," said Masina.
Izikhali Zomsakazo has three albums and after losing their song to Oskido they have never stopped producing more songs.
"People think that the music that we make in Bulawayo is not of a great standard and some people are now taking advantage of that. We're not the only ones. Artistes in South Africa know that they can steal music from Bulawayo guys and get away with it because no one will believe us when we cry.
People, even here in Bulawayo, think our music is inferior so how will they believe us when we say so and so stole our song from us? If we give people our music they will tell you that this is not music from here," he said.
Despite that setback, Malume Best said the group was soldiering on and they still hoped that their contribution to a smash hit song would one day be acknowledged.
However, Kalawa Jazmee spokesperson Arthur "Scotch" Mathenga expressed ignorance of the two's claims.
He pointed out that the singer who released the song, DJ Merlon, did not belong to their stable and thus they could not be accused of "stealing the material" and giving it to him.
Source - zimpapers