News / National
Corruption damaging Zimbabwe recovery
23 Nov 2018 at 06:03hrs |
Views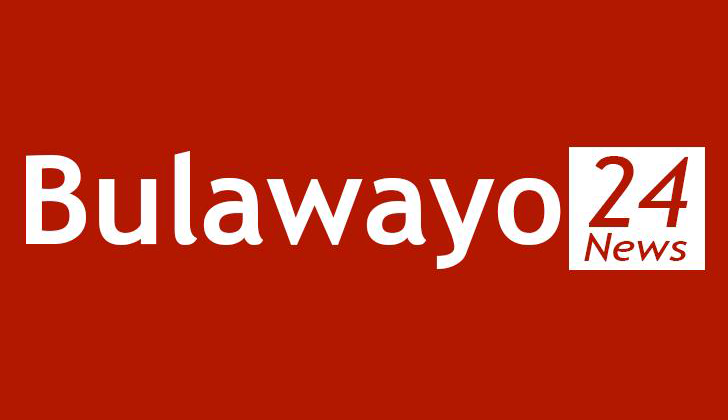 TRANSPARENCY International's 2017 corruption perception index ranked Zimbabwe number 157 out of 180 countries. Using a scale of 0 to 100 (where 0 is highly corrupt and 100 is very clean), Zimbabwe has a 22 index score of the perceived levels of public sector corruption.
Corruption in Zimbabwe manifests itself in various forms ranging from petty, bureaucratic to political corruption. The corruption scourge is exacerbated by massive forms of militarisation, political patronage, repression and the manipulative governance systems within the country.
In a similar fashion to weevils, corruption is insidious. Through proceeding in a gradual subtle way, corruption in the long-term can rob an economy of potential growth and development. Looking at other country experiences, empirical evidence chronicles the massive siphoning of state resources particularly by heads of states.
Often times, money from the most treasurable African raw materials, oils and precious minerals have been swindled by various corrupt deals involving African heads of states. Additionally, significant sums of foreign aid and humanitarian donations have been embezzled by African leaders and sent back to Western countries for safe-keeping.
For instance, the widely-talked-about Marange and Chiadzwa estimated US$15 billion missing diamond mining proceeds attest to the level of corruption in Zimbabwe even if the figure may be a guestimate. Besides leadership challenges in Africa, corruption remains to be the main driver of under-development.
Evidence from research shows that the amount of money that comes out of Africa through unscrupulous channels actually far exceeds what comes into Africa as foreign aid. Therefore, assuming such vast amounts of dollars were channeled towards developmental aid, African countries would never be debt distressed and aid dependent.
Regrettably, the unavailability of good road networks, modernised rail networks, well-equipped modern hospitals, quality water sanitation equipment, state-of-the-art manufacturing technology, power generating stations and functional oil refineries is the opportunity cost of African societies.
Imperatively, the major channel through which corruption dampens growth is through its derailing effect on public investment.
Regardless of relentless efforts to bolster public investments by the Zimbabwean current leadership (through the widely evangelised "Zimbabwe is open for business" mantra), a very limited number of investors are willing to commit. This is largely worsened by the corrupt nature of how state projects are granted and operationalised.
Instead, most infrastructural development projects are at a standstill.
Fundamentally, sustainable development is largely premised on principled and purposeful leadership; prudent, rational and visionary decision-making; and optimum use of available resources. In a corrupt society such sustainable investment models only exist as strategic plans but are never implemented. Zimbabwe has had a significant number of economic blueprints in recent years such as the 2008 National Economic Development Strategy, Short-Term Emergency Recovery Programme, 2013, Zimbabwe Agenda for Sustainable Socio-Economic Transformation and now the 2018 Transitional Stabilisation Programme (TSP) over and above its initial development plans in the 1980s.
Regardless of having some strategic milestones, the economic development plans have not been actionable in the ailing economy. The commonly identifiable factor that has derailed policy implementation is the significant appetite by the policy originators to misuse public funds allocated for developmental projects.
The general Zimbabwean populace is gripped with significant cynicism, skepticism and erosion of confidence in its own leadership.
Zimbabwe keeps loosing significant chunks of resources through various public sector scandals. In this current year alone, the trending cases where public officials (and their cronies) are being investigated for corruption include the Zimbabwe Electricity Supply Authority scandal, Zimbabwe Power Company, Hwange Colliery Company, Zimbabwe Airways, Zinara and Cottco scams, among others.
Recent allegations levelled against former ministers like Ignatius Chombo are a clear testimony of the level of political corruption in Zimbabwe. The corruption weevil has also penetrated in the football arena, where the Zimbabwe Football Association (Zifa) has had cases of mismanagement of public funds. In the majority of these occurrences, politically connected cronies or relatives of the political elites are the direct beneficiaries of stolen public funds.
The Zimbabwean education sector has not been spared of the corruption scandals. For instance, the corruption allegations by the Procurement Authority of Zimbabwe against the University of Zimbabwe (UZ) Vice-Chancellor Levi Nyagura is one such example. In a short, the publicly known sectors where corruption is rife in Zimbabwe include the police service, public services (eg public licences, permits or utilities, identity-related document such as a driver's licence and passports), land distribution, tax administration, customs, natural resources (eg gold and diamond), public procurement and evidently the Zimbabwean judicial system.
Given that corrupt deals are usually hidden activities, revenues and profits generated are not taxable. As such, corruption reduces any government's revenue generation capacity. General law-abiding citizens have been subjected to harsh tax regimes, but authorities often fail to account for the public funds. This has given birth to a 'them and us' economy; where the disproportionate austerity measures fleece the poor majority, while ignoring criminal activities in the public sector.
Moreover, through its massive existence within the public sector institutions, corruption reduces the quality of public infrastructure and service delivery initiatives of the same institutions. For instance, the recent cholera pandemic is a manifestation of how unprepared our national health system was.
The poor performance of most government parastatals and or state-owned enterprises which provide basic public services is largely explained by the amount of graft within these aforementioned institutions. For instance, basing on the Auditor-General's 2017 audit report, 23 state-owned enterprises and parastatals are on the brink of failure due to poor corporate governance, corruption, political interference and mismanagement, among other financial wrongdoings.
Public institutions managing the very basic services which are essential for the efficient running of the country such as (rail and road transport, electricity, water, local grains etc.) have performed dismally over the years. As a result, the Zimbabwean roads have contributed to road carnage, persistent power cuts have curtailed down industrial production, poor water and drainage systems have caused the cholera pandemic, shortages of grains have forced the government to rely on imported grains.
Corruption is largely a source of lethargic development in Zimbabwe. This is largely so given that most of the government expenditures towards state development projects are diverted into personal projects of the political leadership. For instance, a significant number of white elephant projects are commonplace, among them Nssa Beitbridge hotel, the disused bus rank at Machipisa Shopping Centre in Highfields, the City Sports Centre and Magamba Hockey Stadium, to mention just a few, are the common white elephants.
Besides slowing down development, corruption on its own increases the cost of doing business, it creates investment insecurities and dampens aggregate demand through its massive negative effect on poverty levels.
Corruption is inimical to potential long-term investments and thus retards economic growth through repelling foreign direct investments. In Zimbabwe, a significant number of potential investors end up investing in other neighbouring countries simply because of corruption locally where politicians and senior officials always demand bribes.
Corruption has created a culture where human capital development is considered a secondary objective for human survival. Rent-seeking behaviour has become commonplace. Innovative ideas are also shunned, given that resources meant for scientific research projects are diverted into personal pockets. In instances where innovative ideas are generated, the cumbersome process of registering the ideas, brand names and trademarks has been complicated by massive corruption. As such, potential innovative ideas end up being launched in safe havens and Zimbabweans lose the valuable development ideas.
As if this is not enough, the corruption cancer has contributed to mushrooming of illicit activities within society. Given that corruption robs society of economic growth and the concomitant employment opportunities, the masses have resorted to the risky shadow activities. For instance, the foreign currency and basic goods black market, the smuggling of goods through national borders, massive drug trafficking and drug abuse, increases in criminal activities (eg car hijackings, burglaries, robberies, theft, etc) and prostitution.
Through its cosmetic forms such as cronyism and nepotism, corruption has created significant state oligarchies and kleptocracies in most African societies. In Zimbabwe, the commonly recognisable form of oligarchies largely emanates from the wealthy connected political cronies, family ties, political and military control. Financial theory and empirical studies worldwide generally postulate that kleptocrats engage in embezzlement of public funds and money laundering into stable jurisdictions so as to obscure the origins of wealth and safeguard it from domestic threats of economic instability.
The common public debates on state and legislative capture, embezzlement of public funds, money laundering, government trend of "rewarding friends and punishing foes", nepotism practiced through disregarding individual merit and prioritising personal connections are all pointing towards Zimbabwe being an oligarchy and slowly becoming a kleptocracy.
The Zimbabwean problems are mainly emanating from the principal-agent theory. In short, the principal (central government) appoints an agent (anti-corruption commissions). Practically, the agent always acts in line with the dictates and mandates of the principal. The principal is thus seen appointing corruption watchdogs to police themselves. Thus the principal-agent relationship becomes the major source of an impasse, where the agent only applies the regulations selectively and in situations that the principal deems necessary. This largely explains why Zimbabwe Anti-Corruption Commission has earned the "toothless bulldog" moniker.
Masamha is an independent financial and economic analyst.
Source - Zim Ind